Faith News Update for July 19th, 2018
July 22nd, 2018

9:30am Sunday Worship
with Holy Communion

Guest Preacher: Rev. Sara Gross Samuelson
The Way of Sharing
Scripture Readings:

Pastor David is on on vacation. He will be back in the office Tuesday, July 31.
Sara Gross Samuelson will preach and preside this Sunday, July 22nd, and Steve Delamarter will preach and preside on Sunday, July 29th.
Pastors Robyn Hartwig and Randy Schutt will cover pastoral emergency calls while Pastor David is away. Call the office (503-617-9526) & press 4.
A special thank you to the Worship, Hospitality and Tech teams for helping out while Pastor David is gone.
Prayers Needed

Please keep the family of Steve Garrett in your prayers.
Steve passed away July 15. Steve and his wife Bev (ChristKids) were very active members of ChristChurch until they moved to the Eugene area several years ago. Services are pending - August 4 or 11 in the Salem area.
New library display
Check out the updated summer themed display in the Commons. Feel free to take any of the books home with you.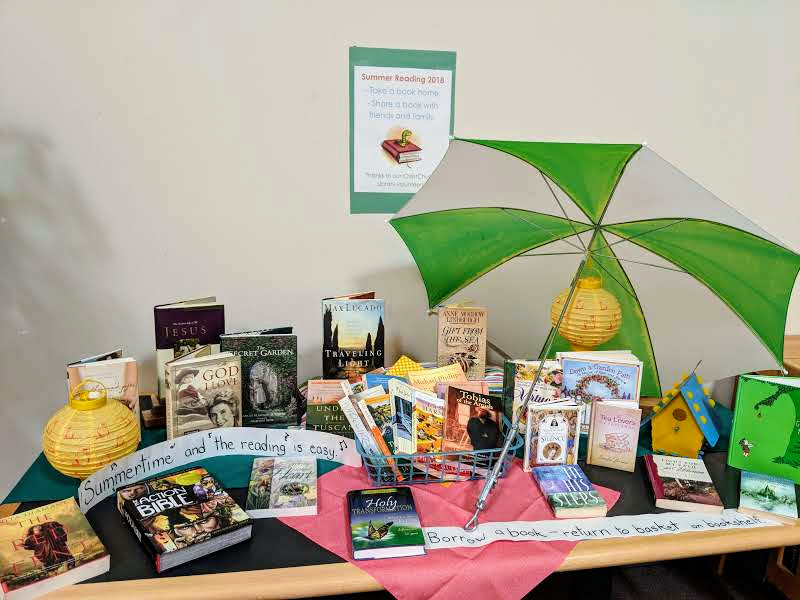 Community of ChristChurch
5170 NE Five Oaks Drive

Hillsboro, OR 97124
Admin@comchristchurch.org
(503) 617-9526
Tuesday, Thursday and Friday 9am - 4pm

| |