Community of ChristChurch
Faith News Update for March 12, 2020

March 15th, 2020
9:30 am Sunday Worship
with Holy Communion
Mark 12:1-17
2020 Lenten Book Study


We are reading and discussing:
One Coin Found
by Emmy Kegler

Find a copy with your
local bookseller here.

Join Pastor David each Sunday after worship through April 5th

Chapters for this Sunday:
3 & 4
Coronavirus safety at church
As most of you know, the CDC (Center for Disease Control) is responding to a global outbreak of novel coronavirus, or COVID-19. We want to assure you that ChristChurch is committed to ensuring the health and safety of our community.
Our priority is continuing to providing a safe sanctuary for worship and prayer.
Some suggestions, changes, and reminders:
During the sharing of the peace we recommend getting creative with your greeting, Pastor David did the elbow bump instead of shaking hands. Of course, how you share the peace is up to your discretion and consent.
Offering: Instead of passing the offering basket around we will have an offering station where we invite you to leave your donations.

Church staff is cleaning door handles and high touch areas as often as they are able to.
Most importantly, take care of yourself and stay healthy – get plenty of sleep, stay hydrated and wash your hands for 20 seconds with warm water. If you feel unwell or vulnerable is it 100% okay to stay home.
We are monitoring the situation closely. We ask for your continued prayers as many in our wider communities face a very real threat and anxiety related to the spread of this infection.
If you have any questions or concerns please contact Pastor David or Rachael Jans.
Your Church Council met for a retreat on the last weekend in February. During that time we worked with our coach, Beth Estock (co-author of Weird Church) who led us through a process of reflection on the history of ChristChurch, from its conception back in the late 1990s through to the present day.

By taking time to talk through our journey together, paying attention to key points along the way that have helped to shape who we have been, a set of four beliefs emerged that will help shape who we are as we move into the future.

These four beliefs are followed by a list of questions we will be asking ourselves along the way to help us determine whether or not we are truly living into these new beliefs.
Diane Dahl has been a beloved member of our community for many years and we are deeply saddened by her loss. We grieve with David and Chloe and celebrate the gift that Diane has been to all of us. In keeping with Diane's selfless nature and love for all people, we also want to honor her by doing all we can to keep people healthy and safe. Due to the very real health risks associated with COVID -19 we encourage everyone to exercise an abundance of caution as they decide whether or not to attend this event. We also suggest strongly that you familiarize yourself with the recommendations provided by the Centers for Disease Control and Prevention.

For our part, we will be implementing the following measures in our best attempt to mitigate the risk of exposure:
We will refrain from serving food after the memorial service.

The chairs in the sanctuary will be arranged so that there is at least three feet of space between them.

We ask those who will be attending to please refrain from hugs or handshakes.
And lastly, we will also be livestreaming this service using Facebook Live.
The online address to access the memorial service live is: https://www.facebook.com/comchristchurch
These precautions are based on current information related to COVID-19 and there is a possibility that things will change over the next several days. Please check in with us at our Facebook page for any updates.
Thank you,
Pastor David
Lenten Global Service Project 2020: Baby Care Kits
We are collecting items NOW through Easter, April 12th.


Baby Care kits are shipped to countries where women in poverty bring babies into a world with little or nothing to care for them. These kits will contain basics like blankets for warmth and soap to keep baby clean. Leave donations in the Commons. We will have a packaging party after worship to get the kits ready for shipment on April 19th!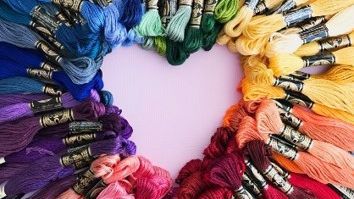 Service opportunity:
Sewing blankets for baby care kits
Friday, April 3rd: 2pm – 9pm
Saturday, April 4th: 9am – 5pm

You do not need to attend for the full session.
Come for as long as you like!
We have a lot of baby blankets cut out, we just need to sew them together. No sewing experience needed! We have roles for everyone!


If you have any of these items bring them:
- Pieces of flannel or fleece, about 45*45". No need to prewash.
- Any sewing supplies you have
- We will order pizza for lunch. Bring snacks to share

A sign up sheet is in the Commons.
Community of ChristChurch
This is Christ's church. There is a place for you here.
Please join us!
Sunday morning worship at 9:30 AM
5170 NE Five Oaks Drive
Hillsboro, OR 97124
(503) 617-9526
Typical office hours: Tues, Wed & Thurs 9am - 4pm


Pastor David Eppelsheimer
pastordavid@comchristchurch.org
Administrative & Communications Coordinator, Rachael Jans
Prayer Requests
| |