Community of ChristChurch
Faith News Update for October 10th, 2019
October 13th, 2019
9:30 am Sunday Worship
with Holy Communion

This Saturday, October 12 at 10am. Email Violet for more information.
Our November crafting open house will have a service opportunity as a component. We are making flannel pillowcases for homeless and foster children.
Our goal for this year is 100 completed pillowcases!
Some of us will be bringing yards and yards of pre-washed flannel. People who can cut, pin, turn (in and out), sew or surge the cases together will be needed. This is a pretty ambitious goal, so we would like to have as many helpers as possible. There will be jobs for everyone, regardless of your prior experience. Turning the cases inside out and back again doesn't take any skill but does take time.
If you would like to pick up your own flannel, we will need 30" width of fabric for the case, and 10" width of fabric for the band.
If you want to come and be part of the party you do not have to pitch in on our project.

We will have some snacks, but you are free to bring your own or a plate for the sharing table.

For more information contact: Chris, Rhonda, Jane or Violet.

RSVP on the Facebook event or use the sign-up sheet in the Commons.
How Are the Children?
Palestinian children in Israeli Military Detention
Tuesday, October 15 at 7 pm.
United Church of Christ - Hillsboro. 494 E. Main Street, Hillsboro

===============================================================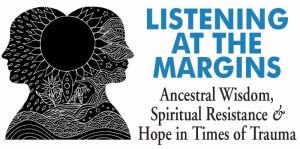 Listening at the Margins
Wednesday, October 16
Afternoon session: 1:00-5:00 pm
Evening lecture: 7:00-9:15 pm
First United Methodist Church in Portland

The 2019 Collins Summit will be an opportunity to hear about, and practice, methods of listening that build strength for social justice work in our local communities.

The speaker for the evening lecture will be Dr. Carlos Mendoza-Alcarez, a Dominican priest and internationally known liberation theologian.

Community of ChristChurch
5170 NE Five Oaks Drive

Hillsboro, OR 97124
Rachael Jans: Admin@comchristchurch.org
(503) 617-9526
Office hours: Tues, Wed & Thurs 9am - 4pm
| |