Seven Weeks of Listening

10/4/18 Updates: Thank you to everyone for signing up! The first three house meetings are full. Other slots are filling up fast. The house meeting on 10/28 is now at the church after worship.

Sign up for house meetings online
- If you do not see a house meeting listed online it's full.
- If you have already signed up for your house meeting of choice on the clipboards at church you do not need to sign up online.


Here's how you can sign up online:
1) Click the link to see our sign up http://signup.com/go/YHbyyqk
2) Review the options listed and choose the spot you like.
3) Sign up! It's easy - you will NOT need to register an account or keep a password on SignUp.com.
4) You will receive a confirmation email.
Note: SignUp.com does not share/sell your email address.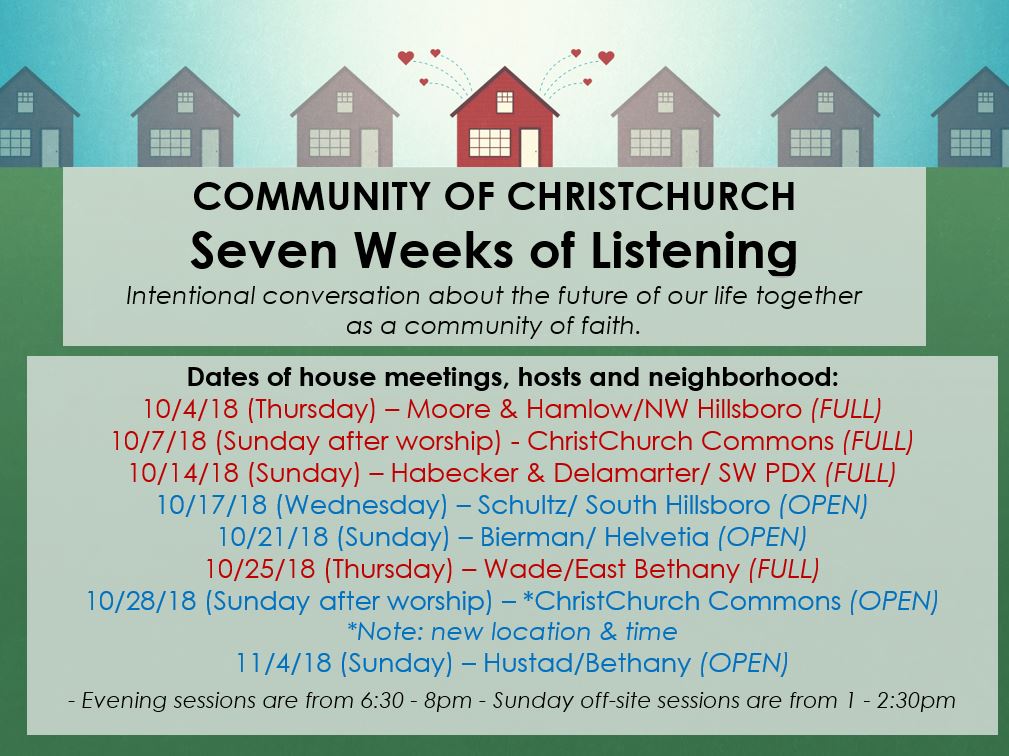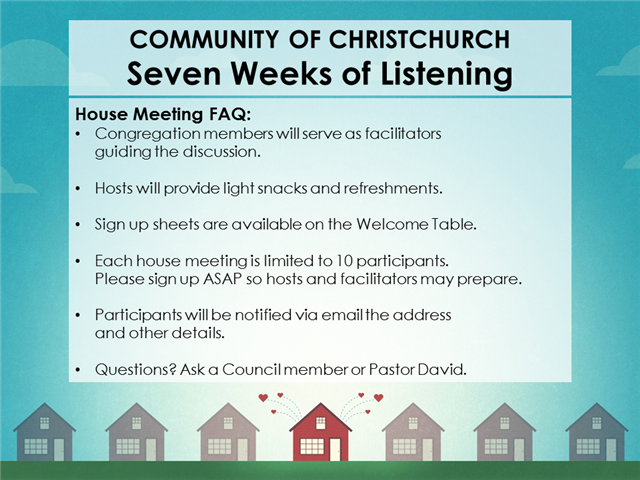 Check out the Welcome table for full details!