Community of ChristChurch
Faith News Update for September 5th, 2019
September 8th, 2019
9:30am Sunday Worship
with Holy Communion
Greetings ChristChurch! I am honored to have been asked to serve our community as
Coordinator for the Isaiah 43:10 Transition Team. My family and I have been part of
ChristChurch since 1999 and I've served in many capacities with Children and Student Ministry,
the Safety Team, the 2013 Listening Team, Worship Team, and the RIC Exploratory Committee.
I've also been on staff as interim administrator and bookkeeper at ChristChurch. I've been an
administrator for the past 30 years and currently work as an Office Manager for a private dental
practice.

As Coordinator for the Isaiah 43:19 Transition Team, I am partnering with the council and
community to identify and complete various tasks to prepare the building for sale and prepare
our community to move in the direction God is calling us. Some of these tasks include sorting
through the things in the building and searching for a new place for our community to gather.
We will look for ways to celebrate our time at Five Oaks Drive and ways to acknowledge our
grief as we say goodbye.

There are plenty of opportunities to help with this process. If there is a certain ministry group or
space in the building that you feel particularly called to serve, please contact me! If you are not
sure how you might fit in with this project, please ask! I am eager to talk to you about specific
ways you can use your time, talent, institutional knowledge, and concern for our community.

Above all, please pray for wisdom, patience, and courage throughout this process and as we
discern God's calling for our next steps.

Most sincerely,
Chris
Christine Radford
Phone or text: (503) 704-2092
Email:
chrisrad4d@gmail.com
About the Parenting and Pregnant Women's Program:
This program allows mothers to keep children birth to five with them during their treatment. Women can begin substance use treatment during their pregnancy, deliver their baby, and return to treatment without disruption. Children receive therapeutic childcare while mom is learning how to manage her disease of addiction and picking up parenting skills.

The Parenting and Pregnant Women's Residential Treatment Facility is doing a special collection for diapers, wipes, nursing pads, and new & unopened breast pumps. ChristChurch is participating in this collection during September. Please leave donations in the Commons starting THIS SUNDAY. Thank you!

Upcoming Church Council Meeting:

Wednesday, September 11 @ 6:30pm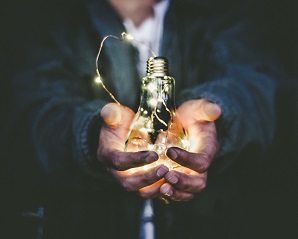 As always, please keep the Council in your prayers. Church Council meetings are open to all! Visitors, please RSVP to Council President Denise DeMarre if you will be attending.

We are featuring a frequently asked question about Reconciling in Christ each week in Faith News and the bulletin. Reconciling in Christ is a program for Lutheran congregations who want to publicly welcome people of all sexual orientations, gender identity, and gender expression into their communities.
Q: How does a Lutheran community become part of the RIC roster?
A: The community must make a public, specific indication of its welcome to people of all sexual orientations and gender identities. Congregations and worshipping communities typically pass an Affirmation of Welcome or Welcome Statement at a congregational meeting. Governing boards of organizations typically pass a similar affirmation or welcome statement. Synods indicate their intent of welcome by passing resolutions at synod assemblies. Colleges and seminaries demonstrate their intent by explicitly including people of all sexual orientations and gender identities in their non-discrimination policies.
The next Reconciling in Christ team meeting and potluck is
Thursday, September 12th at 6 pm.
Journey Theater space use at ChristChurch
This fall Journey Theater will be using our building for auditions and rehearsals for their production of The Music Man. Building use will typically take place on Fridays and Saturdays starting Friday, September 20th and running through Saturday, November 9th. We are so grateful for this community connection.
About Journey Theater:
Journey Theater is a Christian based theater company with classes, camps and shows throughout the year. Learn more about classes, auditions or show ticketing at: journeytheater.org
Show information:
By turns wicked, funny, warm, romantic and touching, The Music Man is family entertainment at its best. Meredith Willson's six-time, Tony Award-winning musical comedy has been entertaining audiences since 1957 and is a family-friendly story to be shared with every generation.
The Music Man follows fast-talking traveling salesman, Harold Hill, as he cons the people of River City, Iowa, into buying instruments and uniforms for a boys' band that he vows to organize - this, despite the fact that he doesn't know a trombone from a treble clef. His plans to skip town with the cash are foiled when he falls for Marian, the librarian, who transforms him into a respectable citizen by curtain's fall.
The Music Man will run Nov. 15th - Nov. 24th at Imago Theater in Portland.
Community of ChristChurch
5170 NE Five Oaks Drive

Hillsboro, OR 97124
Rachael Jans: Admin@comchristchurch.org
(503) 617-9526
Office hours: Tues, Wed & Thurs 9am - 4pm
| |