Upcoming Events
Italics = added this week
January 14
- Great Harvest Bread Restaurant Day/Night
11 am to 7 pm

January 15
- SMSD Parent Information Night

January 21
- No school - MLK Day

January 24
- MVP Training at Corinth 5:30 p.m.

Week of January 28
- Used Book Sale

February 1
- PTA Board Meeting
- Pre-school fun night 6-7 pm

February 7
- Parent conferences

February 14
- Valentine's Day Parties 2:15

February 18-19
- No school - President's Day and Professional Learning

February 21
- Site Council Meeting
- 1st Grade Musical and Open House

February 25
- Dewey's Pizza Restaurant Night 4-10 pm

March 1
- PTA Board Meeting

March 2
- Corinth Auction at Milburn Country Club

March 8
- No school - Teacher Workday

March 11-15
- No school - Spring Break

March 22
- Father Daughter Dance 7-9 pm

March 29
- No school - professional learning

April 2
- Skate City Party 4-6 pm

April 4
- Steam Night 6-7 pm
- Open House for K, 2nd, 3rd and 4th grades 6-7 pm

April 6
- PTA Board Meeting

April 12
- PBIS Assembly

April 16
- Culver's Restaurant Night 5-8 pm

April 19
- No School

April 25
- 5th Grade Musical and Open House

April 27
- Dragon Dash

May 2
- Early Dismissal - Professional Learning
- PTA Board Meeting
- Mother/Son Dance 7-9 pm

May 3
- No School - Professional Learning

May 7
- Chipotle Prairie Village Restaurant Night 4-8 pm

May 10
- Field Day

May 13
- Field Day Rain Out

May 17
- PBIS Assembly

May 22
- 6th Grade Graduation

May 23
- Last Day - Early Dismissal
- Variety Show








The Dragon Digest
Your Corinth PTA Newsletter

Hello, Corinth Families!

Hope everyone is staying warm and that most of you have power back!

Please join us on Monday throughout the day for the Great Harvest Bread Restaurant fundraiser.

Interested in volunteering next year? We are currently looking for co-chairs to coordinate the Fall Fundraising Campaign. The co-chairs are responsible for soliciting donations from parents as well as coordinating the Parent Parties in the Fall. Please let me know if you are interested and I can provide more details.

Did you know there is a CES Benefit Auction Facebook page? Visit the event page so you don't miss upcoming details about the March 2nd event! When tickets go on sale, items in the silent and live auctions and much more important details for Corinth's largest fundraiser.

Here is what's coming up:
Jan 14 - Great Harvest Bread Restaurant Day/Night
Jan 15 - SMSD Parent Information Night
Jan 21 - No school
Jan 24 - MVP Training at Corinth
Week of Jan 28 - Used Book Sale
Have a great week!
Leanne Beezley
PTA President
SMSD Digital Learning Task Force

SMSD is seeking volunteers to serve on the Digital Learning Task Force. The Task Force – composed of volunteer parents, students, patrons, experts, and educators – will support and advise the continued development of digital learning across the Shawnee Mission School District. We will be selecting Task Force members with an eye toward ensuring a balanced committee with a diversity of viewpoints, including representation from Pre-K/elementary, middle, and high schools.


Timeline: Follow-up communication will come in late January, 2019 with a convening in mid-February. The progress of the task force will be communicated and maintained on the District's website including meeting agendas and information documenting the work.
Great Harvest Break - Restaurant Day/Night

The next Restaurant
Day & Night
is tomorrow, Monday, January 14th from
11am-7pm
at Great Harvest Bread Company in Corinth Square.
Click here to view the flyer.
There are lots of great healthy options for the new year and plenty of sweet and savory treats. Plus Great Harvest is owned by Corinth parents Sarah & Brian Berlin. So please grab lunch or dinner, make sure your receipt is put in the Corinth PTA donation container, and support the Berlins and Corinth PTA!
A few other incentives and volunteer needs for this event -
Everyone who buys a loaf of bread may enter to win FREE Bread for a Year!
The class with the most participation wins a FREE Rice Krispie Treat Party and the teacher wins FREE Bread for a Year!

In order to raise Great Harvest's donation to Corinth PTA from 10% to 15% we need just 3 parent volunteers to help package cookies and set out chairs and tables from 9-11am that day. Please consider signing up!

https://www.signupgenius.com/go/10c0444aeac29a0ff2-great
SMSD Parent Information Night


"Your Child's Mental Wellness and You"

SMSD is hosting a parent information night, on January 15 at 6:30 at North High School, with a panel of representatives from Pathways to Hope, Health Partnership Clinic, JCMH , NAMI, Jewish Family Services, and Children's Mercy. This informational panel will be moderated by Ann Konz, board member of NAMI and local mental health advocate. The goal for this parent night is to not only have the presenters speak on mental health and wellness as it relates to students and families, but also expose parents/families to all the resources available in our community.

See the attached flyer for more details.
Used Book Sale

The used book sale is scheduled for the week of January 28th and we are starting to collect used books at Corinth. We need children's books for all ages as well as books for adults. You can drop any book donation you have off at the school. After the sale, all of the remaining books will be donated to kids in the greater Kansas City area through Corinth's partnership with Hooked on Books.
Save-the-Date: MVP Training
Haven't attended a MVP Training yet? Do you want to volunteer at Corinth this year or attend your child's field trip? You are in luck! Mr. Lowe and Ms. Yarnevich will be conducting a MVP Training at Corinth on Thursday, January 24 at 5:30 p.m.

Once trained, all you need to do is go online using this link and fill out your information for a background check. The new background check process only takes 24-48 hours to complete and then you will be ready to volunteer!
Corinth Auction - March 2, 2019
Trying out new recipes for the new year?! Take note of your favorites and save them for next year's Meals on Wheels auction item!! This coveted live auction item provides meals each week of the 2019-2020 school year for the lucky recipient. But, we need your help to make this work! Simply pick a date and plan to double your favorite recipe for that evening! Not into cooking? Gift cards or meal delivery are happily accepted.


NOTE: You may have seen the Corinth Auction invites go out via PeachJar last week. These were sent by mistake. Paper invites will be sent via your youngest child's backpack mail in the next few weeks. At that time, the website will be live for your ability to purchase tickets and become a Friend of Corinth!
Thanks to our Corinth Auction Sponsors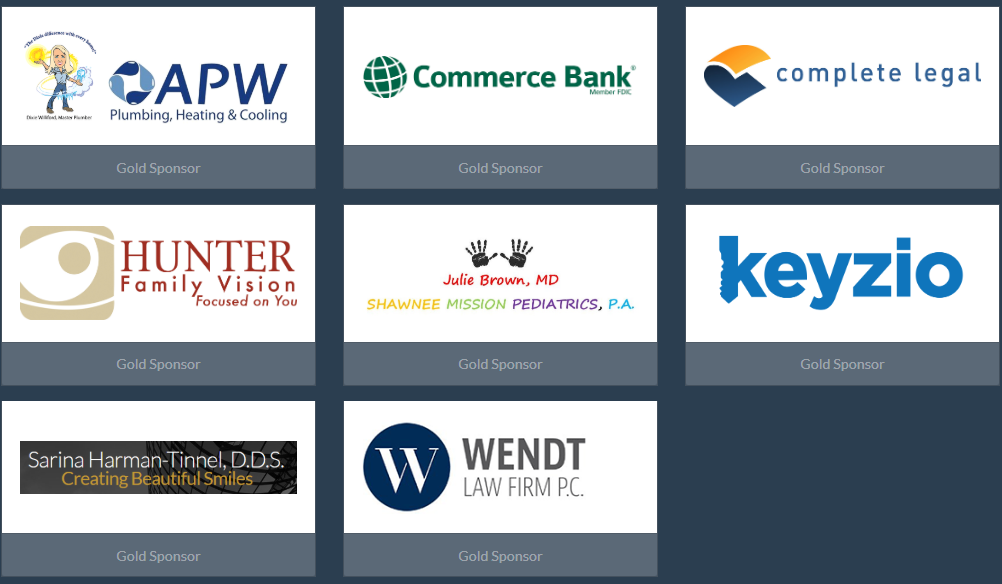 2018-19 COMMITTEE CHAIRS
Auction
Lindsay Peattie, Betsy Ballard
Auditor
Pete Reeves
Book Fair
Christie Walton, Stacia Wiklund,
Debra Rettenmaier, Katie Saylor
Book Fair Event
Cortney Dougherty
Chat N Chew
Amber Lutes
Citizenship
Margaret Chaffee
Directory
Emily Watts
Dragon Dash
Holly Hagman
Dragon Dash Step Up
Stacey Grecian
Facebook
Trisha Sims
Fall Fest
Tracy Kelting, Sally Baratta
Father Daughter Dance
Monica Simoneau
Field Day
Maureen Schwartz
Garden
Melissa Greenstein
Golf Tournament
Paul Barbre
Health and Science Night (STEAM)
Paige Geiger
Hospitality
Jessica Felton, Christina Zahid
Ice Cream Social
Becky Croker
Junior Master Gardeners
Bud Smith
Mother/Son Dance
Nicole Rolofson
New Families
Mandy Starr
Parent Engagement/Education
Jill Jolicoeur, Katie Glasier
Parent Parties
Shannon DeSalvo, Natalie Frank
Reflections
Cortney Dougherty
Restaurant Night
Megan Barbre
Running Club
Maureen Schwartz, Jill Schumer
Room Parent Coordinator
Katherine Reeves, Jen Anast
School Pictures
Brohan Surma
Sign/Marquee
Dragon Dads
Sixth Grade Coordinators
Trisha Sims,Jenn Miller, Emily Watts, Maureen Vogel
Skating Parties
Leanne Beezley
SME Senior Lunch
Stacey Grecian
Spirit Wear
Brooke Schnurr, Elizabeth Chilcote
Staff Appreciation
Jessica Felton, Natalie Frank
Timber Ridge (formally Tall Oaks)
Jill Fraley, Stephanie Cherra, Colby Ritter,Trisha Sims, Racheal Rider, Stephanie Tegtmeier, Angie Lucas
Used Book Sale
Jill Jolicoeur, Katie Glasier
Veteran's Day
Lindsay Peattie
Walking School Bus
Elizabeth Chilcote
Yearbook
Molly Brammer Flynn
Youth in Action
Kimberly Levitan, Stephanie Cherra
Variety/Talent Show
Kristi Ecton
Volunteer Coordinator
Sarah Mackay
2018-19 PTA BOARD
President: Leanne Beezley
President-Elect: Dave Benditt
Treasurer:

Shelby Krumm
Assistant Treasurer: Annie Oliveri
Corresponding Secretary: Nicole Rolofson
Recording Secretary: Gretchen Selberg
VP - Ways and Means: Betsy Ballard and Lindsay Peattie
VP Legislation: Mandi Hunter
VP Membership: Emily Watts
VP Academic Enrichment: Bridget Hoffman
Do you know any new Corinth families? Please forward this email to them! They can CLICK HERE to sign up to receive future Corinth PTA emails.

No longer need to be on our mailing list? See below to unsubscribe.