We are beyond grateful to everyone that contributed to the 2019 Corinth Elementary Benefit Auction. Your support of the school has been unbelievable and the final numbers show how big your hearts are!


424 tickets sold
240 packages sold
61 Friends of Corinth supporters and 3 Grandparents of Corinth supporters
Final figures are still being calculated and some remaining sales are still coming in, but our new social worker, math aide, Maker Space, and many other PTA-funded programs will continue to benefit from your tremendous support. Our overall number is looking to be over $140,000! WOW.
We are so very thankful for this amazing community we are lucky to be a part of. We can't wait to see you back in 2021!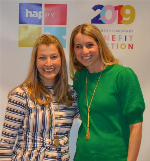 There are a few items still available from the auction. Check them out here – www.bidpal.net/corinthauction
Alt, Huntley, Kamps, and all 6th grade classes had individual classroom treasures – which means you each can purchase your own child's treasure. Once purchased, we can coordinate getting the items to you!
Those parties that still have openings are also now available for purchase. If you would like to attend a party, feel free to go in and purchase a ticket now.
ANYONE can buy remaining items, not just attendees. You will just need to register and provide credit card information to pay online. The auction website will close on Thursday at noon – so make all purchases soon!

If you won an item but did not take it home or if you win it in this week's sale, please contact Betsy Ballard if you have not already heard from her to make arrangements to pick up ASAP. Lindsay Peattie has all classroom treasures. All items need to be picked up by Wednesday.

Teacher Treat Winners: Congratulations to the Dragons who won the Teacher Treat raffles! Winners will be contacted directly by the teacher/staff in charge of the item. You can also check out all winners here. View Teacher Treat Winners here.

Meals on Wheels Cooks Needed: Congrats to the Guerry's on winning this year's most helpful item. This live auction item provides dinner to the winner every week during the 2019/20 school year, but we need cooks! Simply pick a date and make two of what you're eating that night. Sign up here!

Sponsors and Volunteers
This event would not have been made possible without our corporate sponsors and volunteers.


Our corporate sponsors' contributions help underwrite the cost of the event, which means all items sold directly benefit the school. Thank you to these folks in the local area who supported our school – be sure to support their businesses and services when needed!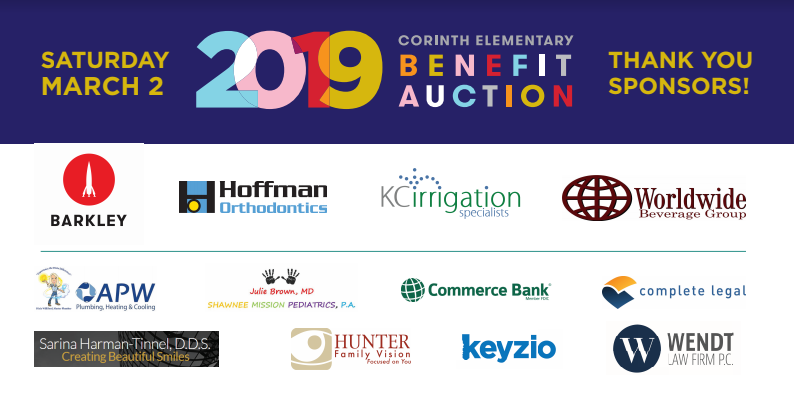 Silver Sponsors
Berkowitz Oliver LLC
Butler Brothers Steel Rule Die Company
Mack Colt Homes

Bronze Sponsors
Branches and Twigs
Chris Longly
Five Guys
Marci Knoff Interiors
Right Triangle Consulting

In addition to our amazing sponsors, Saturday's event would not have been possible without each and every parent who gave their time, talents and energy to ensure everything was ready. Thank you doesn't even begin to cover our appreciation for your help.

Auctioneer
Chris Longly
All School Art Project
Dan Tyler
Bundling & Staging
Natalie Frank
Kendra Garwood
Amy Thurston
Corporate Sponsors
Hayley Jeffrey
Sheila Weaver
Creative
Amy Young
Classroom Treasures
Kim Walker
Maggie Wasserman
Decorations & Flowers
Andrea Deschaine
DJ
Sean Elwood
Donations
Jenn Anast
Elizabeth Chilcote
Sarah Mackay
Pam August
Betsy Ballard
Jen Ensz
Erin Feitz
Natalie Frank
Maria Hendrick
Carla Lien
Jenn Miller
Lindsay Peattie
Nicolle Ratliff
Brooke Schnurr
Trisha Sims
Parties
Stacey Grecian
Jessica Klocke
Teacher Treats
Debra Rettenmaier
Christie Walton
Megan Wilkens
Video
Stephanie Britain
Susan Neuman
Berk Wasserman
Auction Treasurers
Shelby Krumm
Annie Oliveri
Event Helpers
Megan Barbre
Leanne Beezley
Staci Birk
Jenne Bryant
Kara Bush
Elizabeth Chilcote
Tim Chilcote
Shannon DeSalvo
Kristy Ecton
Beth Emmott
Jen Ensz
Anne Ferrel
Corie English
Andy Flower
Victoria Flower
Paige Geiger
Melissa Hills
Tracy Kelting
Jay Klumpp
Marci Knoff
Shelby Krumm
Carla Lien
Nate Lien
Ernie Longoria
Linda Longoria
Katie Lubin
John Lubin
Ryan McQueeney
Nicolle Ratliff
Lynley Rowe
Jessie Schneider
Brooke Schnurr
Stephanie Siders
And, last, but definitely not least, a special thanks to our families who really supported us throughout the process. Many late nights, errands ran, donations collected, overcrowded basements – they always understood every time we said "it's for the auction." From our husbands to our children to our parents – this auction was really a family affair! Jake, Will, Caroline, Art, Karen, Seth, Eleanor, Hughes, and Connie – we love you!