2019 Housing Market Update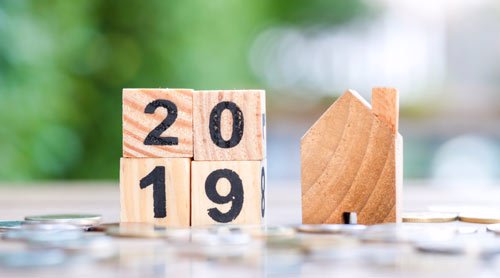 Economists usually predict a correction after a period of expansion, but that doesn't necessarily mean the housing market is due for a big hit.
Here are five key reasons why many housing experts are saying "Now is not like pre-crisis 2006."
---
1) There Are Far Fewer High-Risk Mortgages
In 2006, leading up to the recession, the mortgage industry issued over $300 billion in subprime loans, according to
the Urban Institute
. These were packaged into subprime bonds and spread throughout the financial system.
By 2018 the dollar volume of new subprime loans was around $4 billion, a decrease of more than 98%.
2) Home Equity Debt Is Lower
Outstanding balances on home equity lines are at a 14-year low,
according to MarketWatch. Homeowners have more equity available than ever before, but are less likely to use it.
The Scoop on Total Household Debt:
It's slightly higher in volume than in 2006, but
has dropped to around 87% of disposable personal income
,
according to MarketWatch
. That's down from around 105% in 2006.
Here's what changed between 2008 and 2018,
according to
The Motley Fool
:
- Mortgage debt is down 5.6%.
- Personal loan debt is
down 10.6%.
- Auto loan debt is up 41.6%.
- Student loan debt is up a whopping 144%.
3) More Homeowners Have a Fixed-Rate Mortgage
Around 40% to 50% of home buyers used an adjustable-rate mortgage (ARM) to purchase a home in 2005 and 2006.
In 2018, ARMs accounted for only around 4% of new home loans
. This means far fewer homeowners would face financial strain from higher mortgage payments if interest rates increase.
4) Lending Standards Are Much Tighter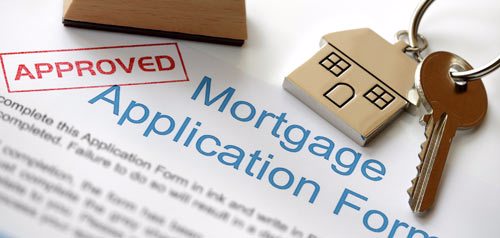 The current default risk rate for mortgage loans is around 5.75%, down from over 16% in 2006,
according to the Urban Institute. The median credit score required to qualify for a home loan is around 30 points higher than it was in 2006.
5) New Home Starts Are Lower
New home construction starts have been rising since their low point in mid-2009,
and by 2018 reached a range of around 1,100 to 1,350 per month,
according to the Urban Institute
.


By comparison, home starts were higher in the mid-1990's, and they continued to rise until their peak of nearly 2,300 in January of 2006. This trend contributed to a massive oversupply of housing when the market weakened.
The Bottom Line
It's easy to find bloggers and housing pundits calling for a repeat of the previous downturn, but
the data show us that many of the key factors leading to the 2008 recession no longer exist
. (Some housing experts say the public's trepidation about the housing market is just as likely to affect home prices as real economic factors.)
This doesn't mean home prices will never go down again, but it does mean current conditions don't point to a cookie cutter version of the last crisis.
---

Predictions: What the Experts Say About 2019
Home Prices Are Expected to Go Up
CoreLogic, a data and analytics company, expects home prices to rise 3.4% in 2019. Zillow predicts an increase of 6.3% by October 2019, while Realtor.com is more conservative, at 2.2%.
That being said,
many experts predict local price declines
in some urban areas that have enjoyed very high price appreciation over the last few years.
Real Estate Closings Are Recovering From the Shutdown
The government shutdown created delays in closings, stopped USDA home loan processing, and caused many federal workers to put off buying a home. The backlog is being worked through now, but would build up again during another shutdown.
Interest Rates and Rents Will Increase
Interest rates, currently in the low 4-percent range, are expected to reach between 5 and 5.8 percent by the end of 2019. Zillow expects rents to start rising again as some would-be home buyers are edged out of qualifying for a mortgage.
People Will Move Inland From Coastal Cities
There's a reason why Idaho has had the highest population growth for two years running (tied with Nevada in 2018).
Three-quarters of Idaho's increase came from newcomers,
and trend watchers say people are moving to states like Idaho and Nevada to find lower prices, lower property taxes, and a less frantic lifestyle.