5 Secrets to Great Curb Appeal

1. Let Your Front Door Make a Statement
Your front door is often the primary visual anchor point of your home, which is why contrasting colors that catch the eye and draw visitors towards it can be very effective.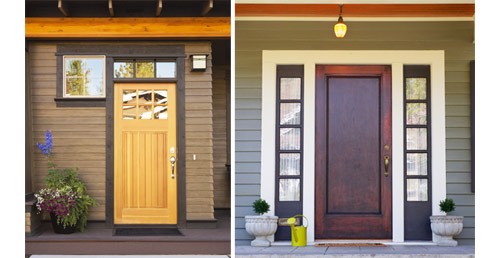 A strong contrast doesn't have to be created by a deep paint color, even though red and purple doors often work extremely well for this purpose. The photo above shows how
door trim and side windows can create frames
that let the front door "pop" from the street view.
2. Add Features that Create Visual Depth
If a home looks a little too drab or flat from the curb, you can
incorporate design elements that give it more visual depth
. Examples include:
Large plants and decorative planters.
A portico over a doorway.
A trellis, patio, or porch.
Contrasting window trim and/or shutters. (Especially if the windows were bare to begin with, in which case adding trim makes an enormous difference.)
Window boxes with flowers or plants.
A gate and/or fencing.
Defined walkways and path lighting.
See truly amazing "Before and After" curb appeal transformations based on these techniques in this photo gallery from HGTV.

3. Use Borders to Accentuate Landscape Features
Distinct edges along landscaping borders act like the frame on a painting, making whatever is on display easier to appreciate.
Tip:
This can be easily achieved using a plastic border material such as this no-dig
edging product from Home Depot
.
4. Don't Let Distractions Dilute Your Message
When it comes to curb appeal, the intended message is "Welcome to this inviting and appealing home." Like any other message, however, it can be distorted by too much static.
Pay attention to little things, such as:
Plants that need to be trimmed back.
Outdoor furniture or anything else that blocks physical or visual flow.
An over-accumulation of decor items.
Surfaces that need to be pressure washed.
Individually these may not amount to much, but together they can reach critical mass and create a sensation of clutter.
Tip: Take a picture of the front view of your home and look at it objectively.
Photos "add 10 pounds" to houses just as they do to people, making it easier to pinpoint in a photo any trouble areas that may not stand out clearly in person.
5. Maintain a Spotless Entryway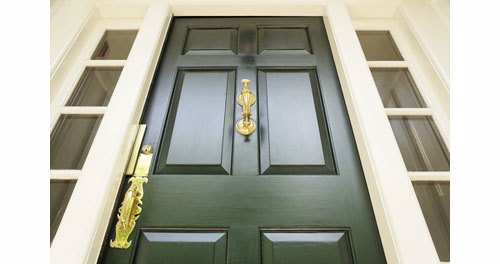 Visitors standing at your front entry tend to look around as they wait for the door to be opened, and it's amazing how many small details become apparent during that time!
Keep your home's great first impression going strong with:
A clean front door and shiny kick plate.
Attractive door hardware that's in good condition.
Updated exterior lighting fixtures.
Attractive door numbers.
A clean, sharp-looking Welcome mat.
Tip: Take a look at your visitor's path to the entryway.
Does anything block the visual or physical flow? If so, you can use colorful container plants or other decor items as anchor points along the way to guide people to the front door.