1. Are you insured for replacement cost or cash value?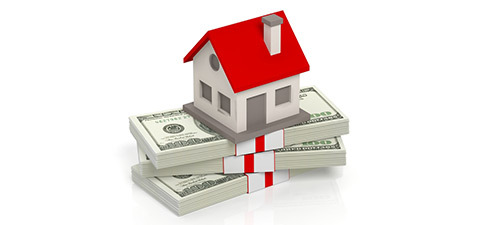 Replacement cost is usually the best option for both your home and your possessions because it is the amount you would pay for a new item at today's costs.
Cash value is replacement cost minus depreciation, meaning that you pay the difference between the depreciated value and the cost of the new replacement item.
2. Does your policy cover flooding?

No, standard home insurance does not cover flooding.
This exclusion typically extends to events such as mudslides, water seeping into basements due to poor drainage, and blocked sewer lines.
Flood insurance is available both privately and through the federal government's National Flood Insurance Program (NFIP). The NFIP used to be the go-to option, but these days private flood insurance is often less expensive and offers higher limits.
3. Does your policy cover water damage?
Yes, as long as it's not due to a flooding event or poor maintenance.
For example, if wind tears off part of your roof and rain damages the interior, this would typically be covered. If wind and rain create a storm surge that floods your home, however, you most likely would not be covered.
4. Could your insurer drop you for having a trampoline?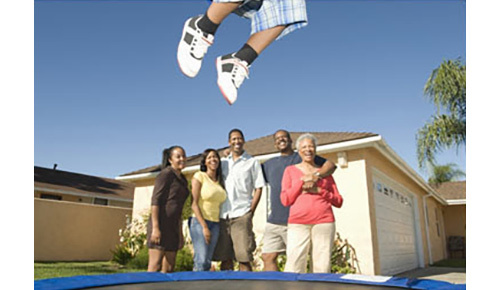 Yes, depending on the insurer.
Trampoline accidents often involve spinal cord injuries that require expensive treatment. Some insurance companies prohibit trampolines entirely, whereas others may simply ask for safety netting to be installed.
If you have a trampoline, it's worth finding out if you're covered. If you're not, you risk paying out of pocket for potentially huge medical expenses.
5. Does your property harbor an "attractive nuisance"?
What's an attractive nuisance? Think swimming pool, swing set, fountain, trampoline, farm equipment, abandoned vehicles... basically, anything created or maintained by you that a child could wander into and harm themselves with.
Let your insurance company know if you have an attractive nuisance on your property, and take reasonable precautions to protect visitors (even trespassers). Homeowners are expected to either make the attraction inaccessible to curious children or eliminate the danger entirely,
according to NerdWallet
.
6. Are you covered if your dog bites someone?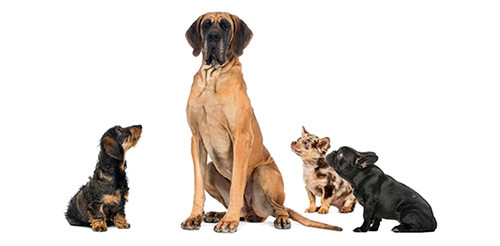 Maybe not, depending on your insurer and the breed of dog.
Insurance companies paid out over $800 million in liability claims in 2019 for dog bites and dog-related injuries. In fact, the average dog-related claim now costs over $50,000! This is why some companies no longer issue policies if the homeowner has a breed of dog deemed to be dangerous based on bite and fatality statistics.
7. If your neighbor's tree damages your home, who covers it?
Typically, your policy covers it, not theirs.
Your neighbor's policy might kick in if you can prove that the tree was likely to fall and you had asked them to remove it before it damaged anything, but that would be an exception.
Note: When a tree (yours or theirs) falls on your property without damaging or resting upon an insured structure, the event may not be covered at all.
Bonus Question: Do standard policies cover earthquakes?
No, most policies exclude loss from earthquake damage. Earthquake insurance can be purchased separately.
---
Helpful Insurance Coverage Tips
- Make sure you have an umbrella policy for additional liability protection.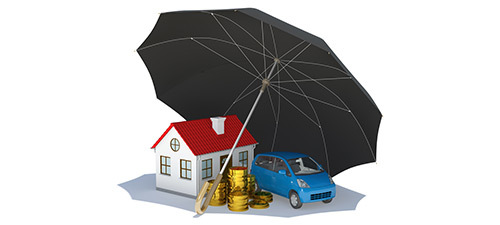 This is a crucial step that protects you against lawsuits, but many homeowners overlook it. Several million dollars worth of coverage typically costs only a few hundred dollars per year.
- Keep a home inventory.
Use a home inventory software to keep track of your belongings. Here's a list of
9 Top Home Inventory Apps
, many of which are free.
- Don't claim too often.
More than one claim in a 3 or 5-year period could get you dropped, so think twice before making small claims.
- Be careful about inquiries.
If you call to find out if an event is covered, make sure they know you're only making an inquiry, otherwise your question could count as a claim. It may be safer to call your individual agent rather than the main company number.
* Information is based on typical coverage provided by the most commonly issued policies: HO3 for single family homes and HO6 for condominium units. You can see the list of all HO policy options here.