Common Credit Score Myths - Busted!
Myth 1: "You Should Cancel Unused Lines of Credit"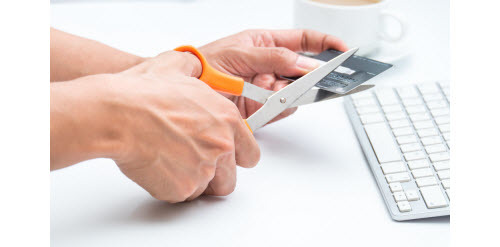 Many people wonder:
"Wait a minute... doesn't getting rid of my credit cards show lenders I'm financially reliable?"
That's a completely understandable question, but the answer is often a surprising "No."
The reason? Part of your credit score is based on how long you've held your credit lines.
Older lines of credit increase the average age of your accounts, which boosts your score.
This is why cancelling those accounts can actually lower it.
Most experts recommend keeping old credit card accounts open even if you never use them.
Myth 2: "Paying Off Debt Is Always the Best Option"
Paying off debt may be good for your credit rating, but when you apply for a loan the lender also needs to see that you'll have enough cash reserves at the time of closing (sometimes up to six months worth of mortgage payments).


This means that a home buyer who has good monthly cash flow but who's tight on cash for closing (the down payment, closing costs, and reserves) might be better off keeping their cash instead of paying off a credit line.

The goal is to avoid a situation in which a home buyer leaves themselves cash poor (and possibly disqualified from borrowing) by paying off a credit line, when if they had just kept the cash for reserves they could have easily qualified and made the monthly payments for both the credit line and the new mortgage.

A good loan professional will be able to recommend the best option on a case by case basis.
Myth 3: "Never Use Credit If You Don't Have To"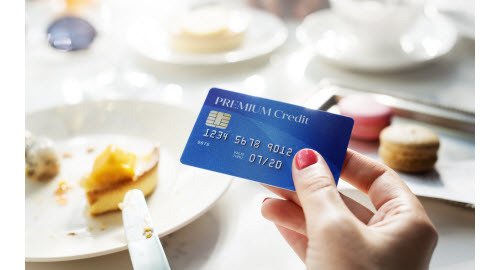 As amazing as it sounds, even people with very high income and zero debt sometimes have trouble qualifying for loans. Why? Because they stopped using their credit cards years ago.

Lenders want to see a track record of how reliably you use credit, and showing that you can have credit without using it is apparently not a good enough indicator. :)


Fortunately, all it takes to correct this problem is to pay for something small - even one meal a month - using a credit card. It's best to start early enough that transactions show up on several monthly statements by the time you apply for a loan.
Myth 4: "One Late Payment Won't Really Matter"
If there's ever a time to not be late on a car or credit card payment, it's when you're qualifying for a mortgage.
Credit accounts such as car loans, credit cards, and mortgages chalk up 30-day late payments the second they occur,
usually without warning. Just one event like that can put a ding on your score that takes years to wear off.
The safe solution is to put all credit lines on auto-payment.
Myth 5: "New Accounts Help Establish Credit History"
Technically every credit line helps establish your history... but recently opened accounts can be a bad trade-off for two reasons.

Newer lines of credit can harm your score by decreasing the average age of your credit accounts, and the higher potential monthly debt burden could lower your chances of qualifying for a loan.
(A classic situation is when a prospective buyer's home purchase falls through because they took out a car loan after getting qualified for their home loan.)
Top Resources:

This is the official site where you can get a free credit report (not a score) once a year. Other websites offer free reports only if you sign up for monthly paid services.



The only place to obtain your actual FICO score that is used by lenders. (Not free.)

When you go to Experian, TransUnion, and Equifax they sell you an "educational" FICO score, which is often different from the FICO score most lenders use.


Note: FICO scores range from 300 to 850. In general, above 700 is considered good, and above 760 is considered excellent.