Cool Summertime Home and Travel Tips

Reverse the Ceiling Fan for Better Cooling

Did you know that reversing the direction of a ceiling fan can improve its cooling effect?
Making the blades spin counter-clockwise causes the air to be pushed straight downward, which creates more of a breeze.
Tip:
The experts at the Simple Dollar
recommend buying ceiling fans that have a blade angle of 12 to 14 degrees for rooms where you don't want papers to be blown around, and over 14 degrees for general use rooms. A 44-inch fan is sufficient for most medium-sized bedrooms or kitchens, according to their website.
Is Your Home Insured While You're Traveling?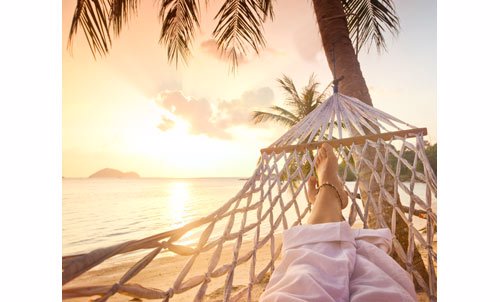 Many homeowners who depart on summer travels don't realize that their
home insurance coverage may change if they are gone for more than 30 or 60 consecutive days.
The "Vacancy" clause in any home insurance policy explains the details, which vary by company.
For example, a Vacancy clause may state that if the home has been unoccupied for more than 60 consecutive days, the policy no longer covers damage due to "vandalism and malicious mischief" (including fire or theft - yikes!) Some insurance companies consider a home occupied if you have a house-sitter, while others do not.
"Vacant" homes (typically defined as having no furniture or occupant) are treated differently, as explained in this helpful
Insurance.com article
. Either way, it's a good idea to check your policy's Vacancy clause before leaving for a long trip.
This Swimming Pool Escape Ramp Saves Wildlife

The FrogLog is a clever little device that has saved thousands of wild animals from drowning in backyard swimming pools. Invented by a wildlife biologist, it provides a floating step and a ramp so that
frogs, squirrels, and other animals can haul themselves out of the water and get back to dry land.
Image courtesy of www.FrogLog.com
(Amphibians are water-friendly, but will die if exposed to chlorinated water for too long.) Many of the people who leave rave reviews on the FrogLog website say it should be standard poolside equipment, and it would certainly make a great housewarming gift for anyone who has bought a home with an outdoor pool.
The best deal in terms of price and guarantee right now appears to be directly on
the FrogLog website
.
Keeping Pets Safe On Road Trips

If a furry friend is part of your summer travel plans, you already know the dilemma: how to keep them safe when you need to pop into a store on a sunny day? Here are
some stats
that are useful to know:
A car can become lethally hot on a sunny day even if the outside temperature is only 65 degrees F.
When it's 85 degrees outside a car heats up to 104 degrees in only 10 minutes, and to 119 degrees in half an hour.
Studies have shown that leaving car windows cracked open makes very little difference.
There isn't a simple solution to this problem, which is getting more and more media attention. Ultimately it may sometimes require being willing to lose the car's contents and leaving the windows wide open to keep Fido safe from heat stroke.
For Late Summer Flowers, Consider Sage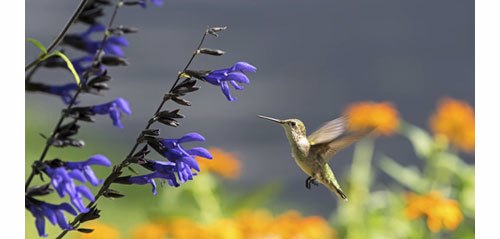 Ornamental sage (also called Salvia) is a colorful addition to an outdoor or container garden for anyone who'd like a fall-blooming flower. Salvia comes in many different varieties and colors, with some that are hardy down to Climate Zone 4.

Late-blooming flowers like this are also good for migrating hummingbirds, which tend to transition from an insect-rich diet to a more nectar-based diet prior to their journey in the fall, according to EcoWatch.

Here's a good list of ornamental sage varieties categorized by Climate Zone hardiness.