Fall Home Maintenance and Wildlife-Friendly Garden Ideas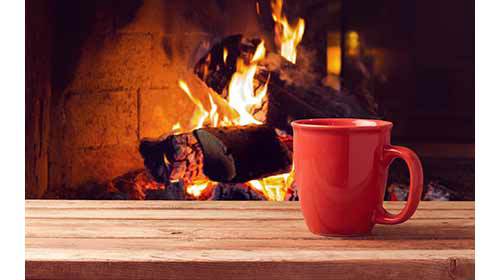 1. Have the heating system serviced and cleaned.
This includes fireplaces. The filter on a furnace should be changed at least once a year, and many providers recommend replacing it every month or two when the furnace is being used.
2.
Change batteries in smoke alarms.
The end of Daylight Saving Time (on November 1 this year) is a good reminder to replace the batteries in smoke alarms and carbon monoxide detectors.
3. Check fire extinguishers.
The
Fire Extinguisher 101 website
has a great guide that explains how to choose and operate a fire extinguisher.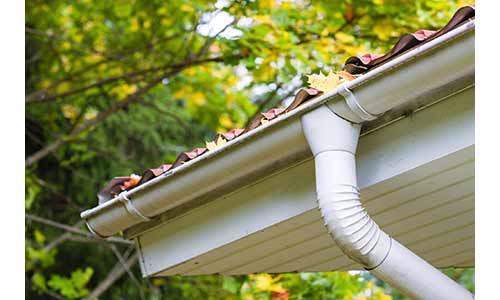 4.
Clear debris out of gutters and downspouts.
Make sure downspouts are directing water away from the home perimeter, not depositing it next to the foundation. (This can create major basement and crawl space problems.) Most hardware stores sell extensions and splash blocks.
5. Inspect the roof.
Look for loose shingles, worn material, and loss of integrity to flashings around skylights and vents. (Binoculars can do the trick if the roof is difficult to access.)
6. Drain exterior faucets.
Install insulating covers if there's any chance faucets might freeze.
Wildlife-Friendly Fall Yard and Garden Tips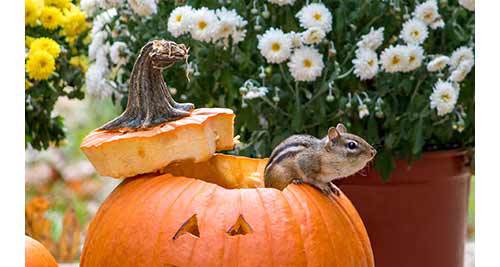 7. Don't leave painted or bleach-treated pumpkins outside.
(This includes compost heaps.) Wild animals could be harmed by eating them if they contain chemicals.
8. Don't till gourd beds too deeply.
This can disrupt the larvae of the little-known but mighty squash bee, an important pollinator of squashes and zucchini.
9. Leave a pile of branches in the yard.
Instead of burning or chipping old branches, consider leaving them stacked in an unobtrusive area of the yard. Piles like these create fall and winter shelter for birds, insects, and amphibians.
10. Consider mowing leaves into the lawn.
A
Michigan State University study
found that mowing leaves into small pieces and leaving them on the grass resulted in lawns that were greener, had fewer weeds, and required less fertilizer.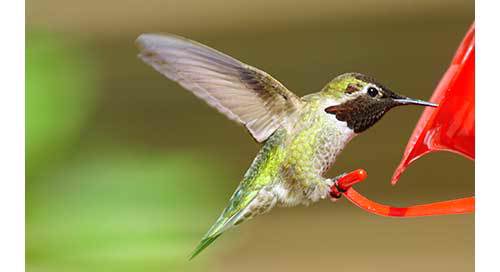 11. Make a winter plan for the hummingbird feeder.
Some hummingbird species over-winter in cold areas and can be left stranded without food if feeders are allowed to freeze.
Many experts say to either take the feeder down while the birds still have food sources along their migration route, or else commit to keeping it stocked and unfrozen throughout the entire winter.
12. Leave flowers with seed heads standing.
Seed heads can provide food throughout the winter for various bird species. Studies have shown that good winter nutrition significantly improves nesting success in the spring.
13. Try to avoid removing dead leaves on plants.
Some species of butterflies and moths use the undersides of leaves to overwinter in chrysalis form.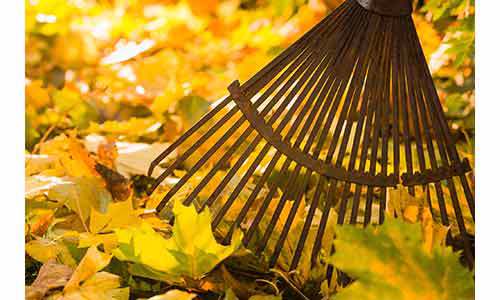 14.
Plant spring flowering bulbs.
Daffodils, crocus, and tulips are good options. Here's a great '
Fall Planted Bulbs
' chart from the Farmer's Almanac.
15. Set up a fall container garden.
This handy
Better Homes and Garden article
explains exactly which combinations of attractive plants thrive in the fall, even in small spaces such as balconies and patios.
16.
Don't prune anything!
Garden gurus say that homeowners tend to go into pruning mode in the fall, but the best strategy is actually to hold off on pruning anything until at least late winter.