Fall Home and Garden Ideas

1. Service the heating system.
Beat the early winter rush! Many heating systems need to be serviced annually, and in a month or two heating contractors are far more likely to be swamped with calls.
Tip:
Forced air furnaces should typically be cleaned once a year, and filters may need to be changed or cleaned every month or so during cold weather.
2. Replace smoke and CO alarm batteries.
Time flies... do you remember when your smoke and carbon monoxide alarm batteries were last replaced? The end of Daylight Saving Time, coming up on November 4, is a good milestone to use as a reminder.
3. Take a peek into the attic.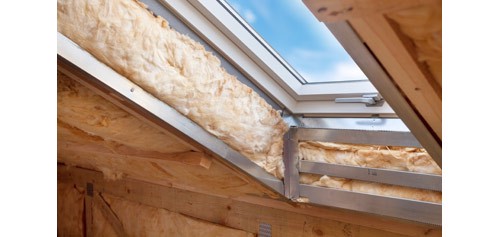 Sure, it's no one's favorite place, but checking the attic even just once a year helps prevent unpleasant surprises such as mold or pests.
Look for:
-
Detached ductwork
sending moist air into the attic space instead of outside.
-
Signs of rodents
, such as stained insulation.
-
Access points for pests
, such as torn vent screens.
Tip:
Attics need good ventilation, which is why keeping vent openings unblocked by insulation is very important. Home inspectors often say they actually like to feel a slight breeze up there.
4. Check the fireplace.
Are you planning to cozy up to a fire this winter? If the fireplace and chimney haven't been cleaned for a while, now might be a good time to do it. (Gas fireplaces are much lower maintenance than wood fireplaces, but they still collect dust and need to be serviced occasionally.)
5. Clean out gutters and downspouts.
This is also a good opportunity to make sure that water from downspouts is channeled away from the home via a drainage system or splash blocks. (Downspouts should never deposit water directly next to the foundation.)
6. Drain gasoline from powered appliances.
Experts write
passionate blog posts
about gummy deposits and possible engine death that can result from letting gasoline go stale in a lawn mower.
7. Don't prune anything!
Pruning in the fall stimulates new growth just when plants are about to go dormant,
according to Rodale's Organic Life
. They and other experts recommend waiting until mid-winter or spring to prune plants, shrubs, and trees.
8. Plant spring-blooming bulbs.
Fall is the time to plant daffodils, tulips, lilies, and hyacinths.
9. Put houseplants on a winter plan.
Dry winter air is hard on houseplants, while at the same time they typically require less water.
Hume Seeds has a good article
about how to keep houseplants happy until springtime.
10. Do something "for the birds".
Many birds migrate for hundreds or thousands of miles in the fall, and can really benefit from oil-rich food such as Black Oil Sunflower Seeds and suet.