Great Gift Ideas for Home and Family
The "Underwater Puppies" Photo Book
These fantastic underwater shots by photographer Seth Casteel have won worldwide acclaim.
The book contains more than 80 photos, many of them featuring adoptable and adopted puppies from shelters, and would be an entertaining gift for virtually anyone.
Price Range: Around $12 for hardcover.
Woven Wine Tote with Glasses
People rave about this attractive hand-woven wine tote
that comes with six glasses. It allows for easier entertaining when wine needs to be served in different rooms or outside, and makes a nice decor piece when it's not being used. User reviews say it's sturdy and can be carried with the glasses filled as well.
Price Range: Around $40 for the set.
The Bristle-Free Grill Brush
For BBQ lovers looking for a hassle-free way to clean the grill, this might be just the ticket.
The self-contained springs are designed to clean any grill shape
, and there's no danger of leaving behind metal bristles that could get into food. Users say it works well and is easy to clean.
Price Range: Around $17.
For the Lover of Baseball:

Record-Breaking Baseball Glasses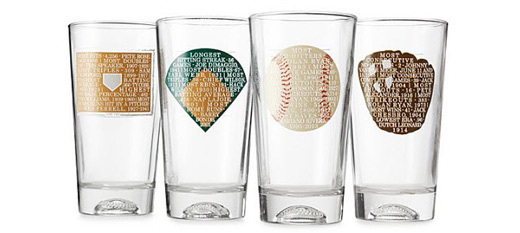 Each of these four tumblers is decorated on the front and back with stats for "impossible to beat" baseball records
, making the glasses fun to read and easy to keep track of in a group setting. The shams carry the imprint of a baseball, complete with stitching.
Price Range: Around $42 for the set.
For the Aspiring Trailblazer:

The Know Your Knots Bandana Kit
Many knot-tying guides teach an overwhelming number of knots, but this kit focuses on 16 of the most important.
It comes with two lengths of rope and a bandana illustrating the knots,
making it a great activity for kids who might be homebound by weather this winter. (For excellent animated illustrations of how to tie virtually any knot, pair this kit with a visit to the
Animated Knots
website.)
Price Range: Around $32.
The Travel Neck Wallet
Sometimes it's the little things that make life easier.
This slim-profile travel wallet keeps everything organized,
with room for a passport, phone, money, and cards in RFID-protected pockets. (The same company sells
a money belt
that is even lower profile. While the belt doesn't hold quite as much, it's useful when travel items need to be concealed under clothing for safety.)
Price Range: Around $17.
For the Diligent Entertainer:

Wine and Beer Food Pairing Towels

Simply select your bottle of wine or beer (or select the meal), and follow the grid to find the best pairing. These organic cotton tea towels are so nicely designed that many users say they've decided to have them framed and hung as decor.
Price Range: Around $14 for the Beer Pairing Towel, $28 for the Red and White Wine Pairing Towel set.
The Laptop Scratching Post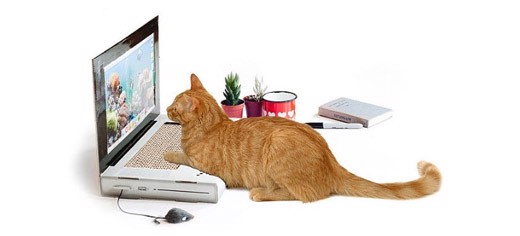 Unlike many cat toys that look like fun but hold less appeal than a paper shopping bag,
the Laptop Scratching Post is apparently a big winner with felines
, according to reviews by cat owners. Comes complete with mouse (of course) and laptop stickers.
Price Range: Around $35.
Bad Dog® Best In Show Glass Tumblers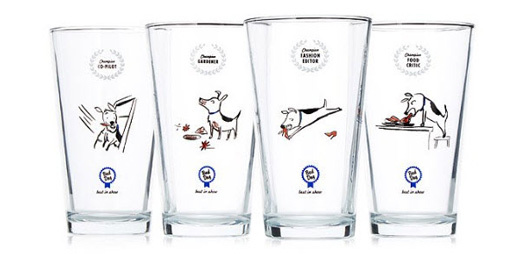 These whimsical "Best In Show" pint glass tumblers help dog owners
celebrate the adventures of free-spirited pooches
, with awards ranging from "Fashion Editor" to "Food Critic".
Price Range: Around $35 for a set of four glasses.
The Gardener's Tool Seat
This lightweight folding chair is a both a gardener's seat and a tool organizer,
with 21 pockets and a large catch-all interior. The bag detaches from the frame and has two carrying handles. (Tools are not included.)
Price Range: Around $34.
Note: Links to online shopping sources are included for efficiency's sake, but items may be available at various locations, including non-online stores. This is not intended to recommend any particular shopping resource. Item images courtesy of Amazon.com and UncommonGoods.com.