It's the season of giving, and finding a really special present can take a lot of shopping around! Here's a time-saving list of ideas for gifts that also make great housewarming presents at any time of year.

Dennis and Jane Guertin
(952) 442-1300 Direct


Great Gift Ideas for Home and Family
For the Lover of Curb Appeal:

Tree of Life Garden Hose Holder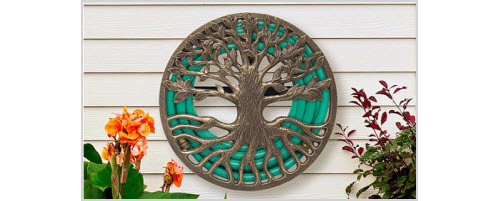 Store your garden hose artfully
with this handmade "Tree of Life" holder. It comes with hardware that makes it easy to hang outside your home or garage.
Price Range: Around $70.
For the Artistic Entertainer:

The Easel Serving Palette with Bowls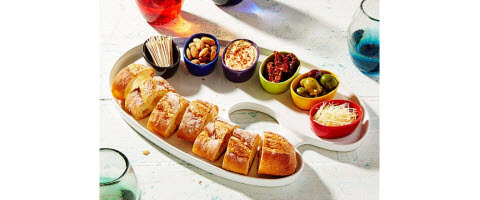 People rave about this creative artist's palette style serving tray.
It comes with six colorful bowls designed to look like a set of paints, while the curved shape and thumb hole allow it to be carried easily with one hand, like an easel.
Price Range: Around $35.
Set of Kabob Grilling Baskets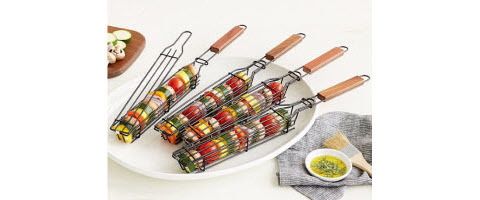 Topped with a rosewood handle,
the basket makes it easy to flip food for thorough grilling
without having to worry about anything falling off a skewer.
Price Range: Around $17 for the set of four.
Cats with Yarn Glass Tumbler Set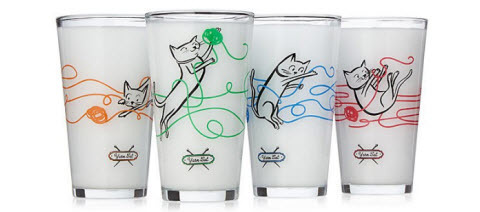 Each of these four tumblers is decorated with a humorous illustration depicting the theme of "Cat Meets Yarn".
(The glasses are not frosted, they are filled with milk in the photo.) Perfect for people who love cats and/or knitting.
Price Range: Around $35 for the set of four.
History of the World Map by Map Coffee Table Book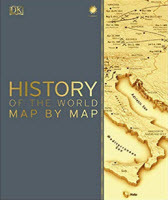 More than 140 detailed maps tell the story of pivotal episodes in world history
, following
patterns of exploration, discovery, or conquest that created empires, colonies, and theaters of war
.
Price Range: Currently around $34.
Genuine Rock Key Hiding Place





A hiding place for keys that actually looks like natural stone... because it is.
:)
Users give high reviews to this inconspicuous key keeper made from rock that has been naturally rounded by wind and water.
Price Range: Around $22.

Bad Dog® Diner Mug Set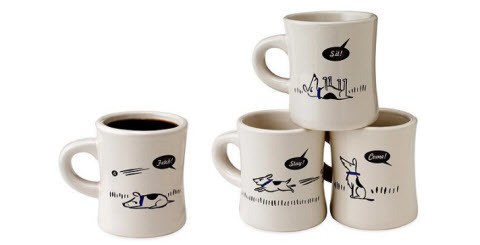 Dog lovers will appreciate these microwaveable mugs
humorously illustrated with a dog studiously ignoring commands.
Price Range: Around $35 for the set of four.
For the Creative Gardener:



Bottle Stopper Hydroponic Herb Garden Kit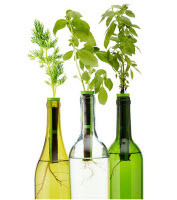 Emptying a wine bottle now creates a home for your own hydroponic herb garden. These bottle stoppers and seed starters create a maintenance-free mini-garden for herbs that can be harvested within a few weeks.
Price Range: Around $35.
For Kids Who Appreciate Stylish Lighting:

Gummy Bear Light with Timer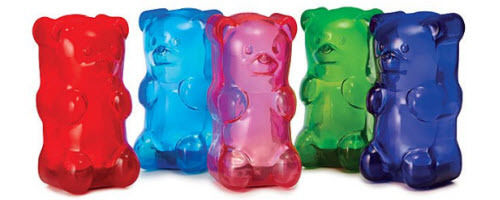 Not edible! :) Kids can squeeze the belly to turn on the Gummy Bear LED light, and parents can set it to either turn off after an hour or stay on. User reviews say these bears are a big hit with kids. (For children 3+ years old.)
Price Range: Around $28 per light.
For the Person Who Says "Don't Get Me Anything":

Donate a Farm Animal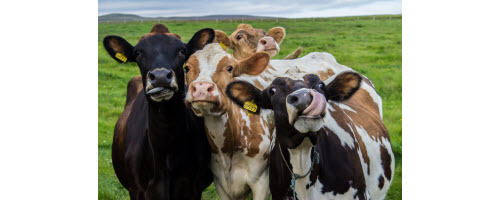 "A cow, not a cup" is the motto of Heifer International,
a non-profit that donates farm animals and livestock training to under-served populations. If there's someone on your gift list who doesn't need or want anything, a donation in their name might be the perfect way to show you're thinking of them.
Price Range: Starting at $20.
Note: Links to online shopping sources are included for efficiency's sake, but items may be available at various locations, including non-online stores. This is not intended to recommend any particular shopping resource. Item images courtesy of Amazon.com and UncommonGoods.com.

What the lawyers make us say: The information here is not presented as expert legal or financial advice. Please use your best judgment and consult professionals when necessary.
Contact Us for Market Information
Are you curious about your home's current market value, or do you have a question about home buying? Just reply to this email, or call us at 952-442-1300.
View Our Featured Home Listings
Links that Make Life Easier
Sometimes real estate-related, sometimes not... these are assorted links that come in handy:
Kapwing Online Video Creator and Editor
An unbelievably easy-to-use online tool that makes it a cinch to produce all kinds of videos, slideshows, memes, and more.

2019 Colors of the Year
HGTV showcases the 2019 Colors of the Year, revealed by Benjamin Moore, Behr, and Sherwin Williams.


Pastry-Topped Turkey Casserole
A good way to turn holiday meal leftovers into a delicious main course.



---
An elderly man in the Philippines stole the heart of online viewers when he was filmed doing everything he could to protect his beloved dog from the rain. Click here or on the image above to watch the video on the family-friendly VideoOasis website.

(If it starts with an ad you'll be able to skip the ad after five seconds by clicking in the lower right corner of the video.)



Your Resource for Real Estate
Are you thinking of buying or selling a home in the next year, or could you use some remodeling advice? Even if you just need the name of a good service provider, please remember that we're always here to help you. We welcome the opportunity to serve you, your friends and associates with our expertise and recommendations.
Please give us a call today at (952) 442-1300 if we can be of assistance!
If you are currently working with another agent this is not an attempt to solicit that business.
©Copyright 2018 Tools For Real Estate