Ask for proof of both liability insurance and Workers' Compensation. (These are two separate things.)
if it is damaged during the course of the project.
from being held liable if a worker is injured.
Being licensed and bonded does not mean a contractor is insured.
and many suggest you pay less. Some states, such as California, limit the deposit to the lesser of $1,000 or 10% of project cost. Do not make the final payment until work is 100% complete, and make sure the receipt says "Paid in full".
4. Be very clear about the estimate and scope of work.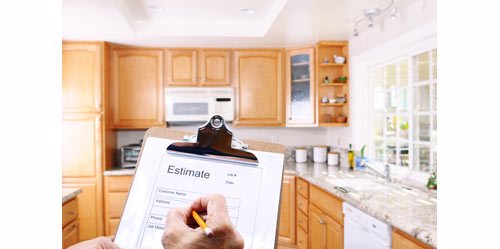 Ask for a written, itemized estimate, and
find out if it is a fixed-price bid or subject to change.
It's also a good idea to ask how changes will be handled during the course of the project. The final contract should be clear about dates, scope of work, materials, payment installments, and who is responsible for permits.
5. Get lien waivers as you proceed.
Get a lien waiver from the contractor every time you make a payment.
This protects you from being sued via a mechanic's lien
if the contractor fails to pay subcontractors or suppliers.
Tip: Ask these 5 questions before hiring.
- "Are you licensed and bonded?" (This is not the same as being insured.)
- "Will you be hiring subcontractors?"
- "Will you tidy up before leaving each day, and to what extent?"
- "Do you charge a markup on materials that you buy?"
- "What kind of warranty do you offer, and is it in writing?"
Most states have a contractor licensing database
that can be found by searching online for "contractor license lookup". These tell you if a license is currently active, and may also provide information about the contractor's bond and insurance.
---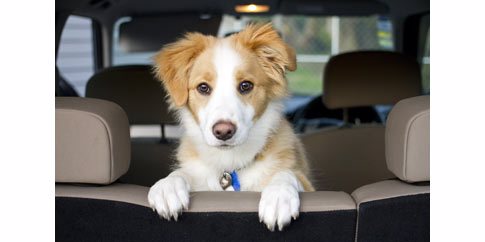 Did you know that the interior of a car can become dangerously hot when it's only 63 degrees Fahrenheit outside?
- On a 72-degree day
it takes 10 minutes for the temperature to reach 91 degrees
inside a car parked in the sun, according to the journal
Pediatrics.
- According to the CDC, when the temperature outside is 80 degrees,
a car's interior temperature can quickly rise to 130 degrees.

Contrary to what many pet owners believe, leaving the windows cracked partly open makes no significant difference, according to experts.
Sunny days with cool breezes are especially deceptive; while the driver may feel prompted to put on a jacket as soon as they leave the vehicle, inside the car the temperature rises quickly.
Please feel free to share this information with anyone you know who drives with their pet!