2016 Is a Year of Extremes

Prices and Pending Sales Are Up
Pending sales in May were at their highest level in 10 years, up 4.6 percent year-to-year, according to the National Association of Realtors®. Home prices rose 5.7 percent nationwide from Q1 of 2015 to Q1 of 2016, according to the
Federal Housing Finance Association
.
Inventory Is Unusually Low
Realtor.com reported that there were 4 percent fewer homes on the market in May 2016 compared to a year previously. During that same time the number of home searches on their website increased by 30 percent! Demand in most areas is strong, while
supply is limited by a shortage of new construction, and by prospective sellers who are staying put because they're afraid they won't find another home to buy
.
Which States Have Had the Best Price Appreciation So Far?
The Federal Housing Financing Agency reported that the states with the highest home price appreciation from Q1 of 2015 to Q1 of 2016 are:
1. Oregon - 11.8 percent
2. Florida - 11.2 percent
3. Washington - 10.9 percent
4. Nevada - 9.4 percent
5. Colorado - 9.0 percent
The Suburbs Are Smoking Hot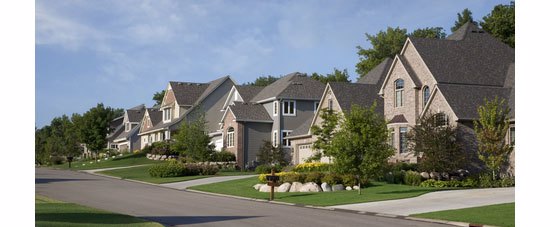 Higher home prices are pushing would-be urban buyers into outlying areas
, which has led to an increase in demand for suburban homes with good schools and desirable neighborhoods. Rising prices are also spurring revitalization in previously less trendy urban locations that may have remained somewhat undiscovered until now - especially those with the potential for views or other desirable features no longer affordable to many buyers closer in.
Where Are the Projected Top Hot Spots?
Zillow's forecast for the top U.S. housing markets in 2016 are:
1. Denver, CO
2. Seattle, WA
3. Dallas-Fort Worth, TX
4. Richmond, VA
5. Boise, ID
Denver home prices appreciated nearly 16 percent in 2015, according to Zillow. You can see their complete list of the
top 10 hot markets in 2016 here
.
Buyers Want "Move-In Ready"
More than ever, homes that send the message "The work has been done, just move in and enjoy!" are in high demand from time-pressed buyers. This is especially true at lower price-points, where first-time buyers are frequently not flush with cash for remodel projects and the supply of "starter" homes is experiencing the greatest pinch.
Interest Rates Are Near Historic Lows (But May Rise This Year)
The average 30-year fixed mortgage interest rate in May dropped to 3.6 percent,
according to Freddie Mac.
Rates have dipped so low that the
Housing Opportunity Index
, which measures affordability, improved slightly in the first quarter of 2016 even though home prices increased during that time. Rates could start edging up later in 2016, but most experts believe they are unlikely to spike significantly in the near future.
Rents Are Rising Startlingly Fast
Rents are rising faster than home prices in most of the U.S. The median monthly rent increased 8.9% in just the last year, according to
the Commerce Department
. More than twice as many new renter households were formed in the first quarter of 2016 compared to new owner households.
It's Still Usually Cheaper to Buy than to Rent
A recent report
by Trulia
found that even for Millennials (defined in their study as buyers who move more frequently and have lower down payments) it is around 23 percent cheaper to buy than to rent in most of the U.S. Buying is even more favorable for people who have higher down payments, or who plan to keep a home for more than 5 years.
Cool Tool: The Trulia 'Rent vs. Buy' Calculator
is location-specific and gives you the option to input expected price appreciation, tax bracket, and utilities.
Where Is Rent Affordable On Minimum Wage?
Virtually nowhere, according to the
National Low Income Housing Coalition
. There is no state in the U.S. where a worker can spend less than 30% of their income on rent for a 1-bedroom unit while working 40 hours a week on minimum wage. In Maryland it takes 106 hours of work (the highest on the mainland), and in West Virginia it takes 49 (the lowest). In the majority of states it requires 61 to 78 hours of work at minimum wage.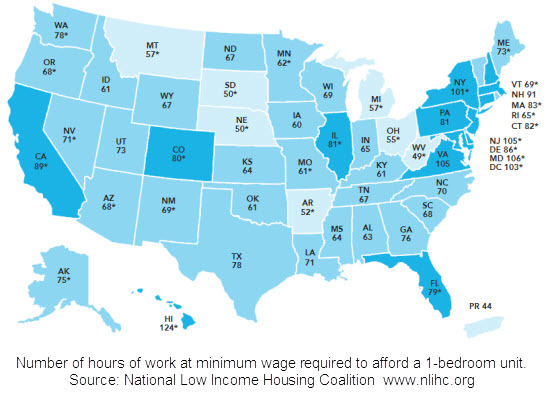 A Quick Word About Upcoming "Hot Summer Market" Articles...
Every year in August and September we tend to see a slew of articles talking about how hot the summer real estate market is. In reality, the numbers being quoted at those times are typically based on closed sales from May through July, which means they reflect buyer and seller decisions made in April through June (when the homes went under contract).
They are therefore more of a reflection of the spring market, not the summer market.
It's helpful to be aware of this when gathering information to make real estate decisions in the late summer and early fall.