How to Avoid Moving Day Disasters (Pass It On!)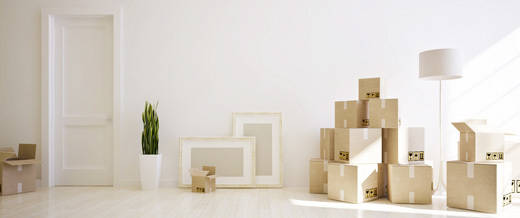 The Big Question: What kind of moving insurance do you really need?
Many people are surprised to find out their
homeowner's insurance doesn't fully cover belongings during a move
. For example, you may find that your valuables are covered for theft from the truck, but not for damage while being packed or lifted by moving company employees.
Instead, here are two options you're usually offered by the moving company:
1. Released Value Protection
This usually comes at no additional cost, but
it often provides a false sense of security.
Here's why:
Released Value Protection means
you typically get only 60 cents per pound
for lost or damaged items. In other words, if the movers drop and destroy your 100-pound wide screen TV, you'll be reimbursed $60 rather than the $2,500 it costs to replace it.
2. Full Value Protection
This is the option most likely to provide you with realistic coverage.
It sets a higher minimum value per pound for your entire shipment - typically between $4 and $6.
Most moving companies offer Full Value Protection for an additional fee. It sometimes includes exclusions for high-value items, so you may decide to buy additional coverage for possessions that have a high value-to-weight ratio.
Tip: Making these choices on Moving Day can be stressful, so it's worth looking into these options ahead of time.
Moving Tips: What the Pros Say
- Never accept a phone estimate.
Insist on a walk-through.
- Don't pay by volume.
(Disreputable companies can inflate the cost by packing only a few items per box.) Interstate moves should be charged by weight, and moves within the same state should be charged by the hour.
- Don't pay a hefty deposit.
- Find out who's really doing the moving
- the company you spoke with, or a sub-contractor? Research the company you'll actually be dealing with on Moving Day.
- Always get the following documents:
a) Estimate
b) Order for Service
c) Bill of Lading
d) Inventory List
Tip: These two helpful articles give the inside scoop on some shady practices:


"The 7 Half-Truths Some Moving and Storage People Tell"
"The Myth of the Mover's Binding Estimate"
Self-Moving Options
Are you willing to put some extra elbow grease into a move? If so, self-moving can be a cost-effective way to go. Here are some well-known self-move companies:
UPack
PODS
Mini-Moves
Tip: Check to make sure they deliver to your future residence, not just a nearby warehouse.