With cooler weather ahead, now is a great time to use these tips to "cozy up" your home for the winter season. Stay warm out there! :)

Dennis and Jane and Lee Guertin
(952) 451-4989 Dennis

(952) 451-5217 Jane


How to Cozy Up Your Home for Winter
Get Plush with Pillows and Throws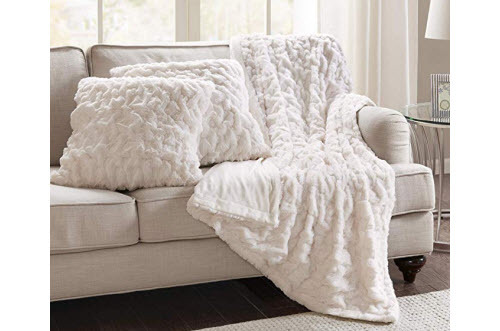 Screenshot courtesy of Amazon.com.
Plush, textured pillows and throws say "Comfort!"
Fortunately, it's easy to create this inviting feel without adding a new collection of pillows. Just search a shopping site for "faux fur" decor and you'll find selections like the
pillow cover and throw set above
, which sells for around $40 on Amazon.
(Plaid and tweed are popular winter patterns for throws.)
Layer Textured Area Rugs
Look for rugs with heavier pile
during the cool weather season, whether it's sheepskin, faux fur, or something with a heavy knit. Design experts recommend layering area rugs like these under furniture such as coffee tables and beds.
Bring Natural Decor Inside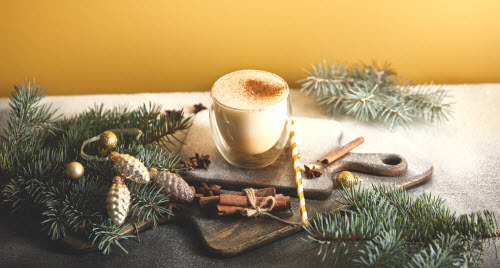 Create a rustic, "down home" look that fits the season by using
real wood, pine cones, colorful berries, and evergreen branches.
This style tends to contrast nicely with traditional winter decor, even in more modern homes.
Reverse Ceiling Fans
Ceiling fans usually have a switch that allows you to reverse the direction of the blades. You can do this in the fall to reverse the flow of air and
bring warm air down from the ceiling
, keeping your home warm and cozy.
Use Flameless Candles for Warm Lighting
Battery-powered candles come in many different styles and are an easy way to
create warm, festive lighting
in your home without the mess or danger of real candles. (Bonus: Many sets can be operated by remote control.)
Decorate with Warm Metallics
Even if your home doesn't currently have a warm metal motif, you can pick up some temporary
decor in copper, bronze, or rose gold
to create that feel during the winter season.
The Spruce blog
suggests buying items such as copper pans at a second hand store and hanging them on the wall. Or, you could follow this tutorial on
how to make a gold-leaf pumpkin
.
Use a Diffuser for Seasonal Essential Oils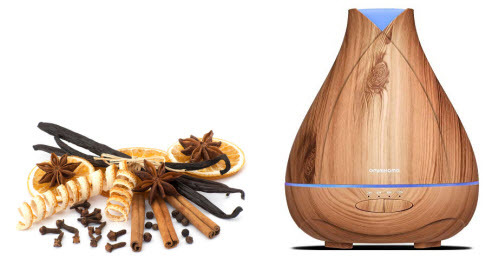 Screenshot courtesy of Amazon.com.
Don't you love walking into a home and smelling the
winter baking scents of vanilla or cloves
? An easy way achieve this effect is to use a diffuser and essential oils. Many diffusers offer high tech features and come in attractive styles,
like the one pictured above
.
Cozy Up to an Electric Fireplace

If you already have a fireplace this probably won't be for you, but if not, you may want to consider an electric fireplace that looks reasonably natural and helps to keep your home cozy and warm.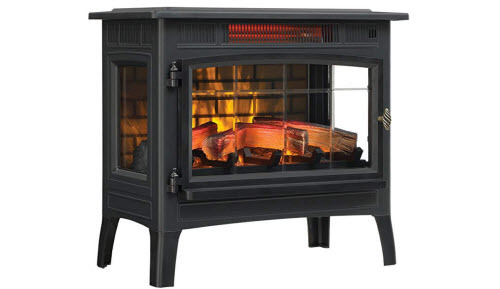 Screenshot courtesy of Amazon.com.

The fireplace pictured above and linked to here costs around $200 and has 4.5 out of 5 stars on Amazon. (Many of the users stated in the comments that it didn't significantly affect their electric bill.)


What the lawyers make us say: The information here is not presented as expert legal or financial advice. Please use your best judgment and consult professionals when necessary.
Contact Us for Market Information
Are you curious about your home's current market value, or do you have a question about home buying? Just reply to this email, or call us at 952-442-1300.
View Our Featured Home Listings
Links that Make Life Easier
Sometimes real estate-related, sometimes not... these are assorted links that come in handy:
Make 3 Easy Fall Centerpiece Ideas in Minutes
Use the same wooden box for three fall centerpiece displays, each with its own unique style.

Hostess Gift: DIY Cinnamon Roll Kit
Be everyone's favorite gift giver with a pre-assembled kit for baking cinnamon rolls.

Thanksgiving Stuffing Poppers with Cranberry Jalapeno Sauce
These tasty treats can be baked as well as deep-fried. (Instructions for baking are in the comments section.)



---
(Screenshot courtesy of PGA Tour and SunnySkyz.com)

When a toddler made a near-perfect golf swing on the sidelines of the Houston Open, sports announcers were only too happy to analyze his stellar technique. The result was pretty cute. :)

Click here or on the image above to watch the video on the family-friendly SunnySkyz website.


Your Resource for Real Estate
Are you thinking of buying or selling a home in the next year, or could you use some remodeling advice? Even if you just need the name of a good service provider, please remember that we're always here to help you. We welcome the opportunity to serve you, your friends and associates with our expertise and recommendations.
Please give us a call today at (952) 442-1300 if we can be of assistance!
If you are currently working with another agent this is not an attempt to solicit that business.
©Copyright 2019 Tools For Real Estate