Top Tips for a Happy Moving Day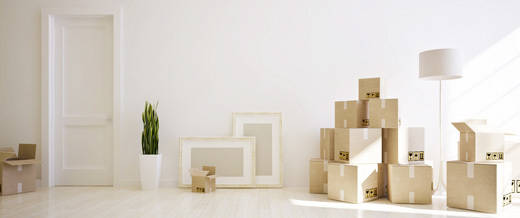 Moving Day is a lot easier when you know what to watch out for ahead of time!
Please feel free to share these tips with anyone you know who's making a move soon.
Get the Right Kind of Moving Insurance
1. Full Value Protection
"Full value" is the safest option
because it sets a realistic minimum value per pound for your entire shipment - typically around $6. Most moving companies offer Full Value Protection for an additional fee.
(It sometimes excludes high value items, so you may want to buy third-party insurance for possessions that have a high value-to-weight ratio.)
2. Released Value Protection
"Released value"
reimburses at a rate of only 60 cents per pound
, which means it can end up being the more expensive choice even though it typically costs nothing. For example, if the movers drop your 100-pound flat screen TV, you'd be reimbursed $60 rather than the $2,500 it would cost to replace it.

Moving Tips: What the Pros Say
- Never accept a phone estimate.
Insist on a walk-through.
- Get a "binding" or "binding not to exceed" estimate. (Don't get a "non-binding" estimate.) Even binding estimates can change, so no matter what, read the fine print.
- Don't pay by cubic foot. The method itself is not a problem, but disreputable companies can inflate the cost by packing only a few items per box.

- Don't pay a hefty deposit. You should pay when your items are delivered.

- Find out who's really doing the moving. Is it the company you spoke with, or a sub-contractor? Research the company you'll actually be dealing with on the moving day.

- Always ask for the following documents:
a) Estimate
b) Table of Measurements
, or "Cube Sheet" (The list of items to be moved.)
b) Order for Service
c) Bill of Lading
(Don't let your belongings leave without obtaining this.)
Tip: Your final price is based on the list of items in the Table of Measurements, regardless of whether you're paying by weight or volume. This is why it's so important to review the list before accepting a quote.
Self-Moving Options
Are you willing to put some extra elbow grease into a move? Here are some well-known self-move companies:
UPack
PODS
Tip: Check to make sure they deliver to your future residence, not just a nearby warehouse.
---
Home Maintenance Reminders

1. Clean the dryer vent.
Check to make sure your dryer hose is not made of Mylar
, a shiny flexible material that looks like aluminum foil. Safer options are rigid or semi-rigid aluminum, or
DryerFlex (click to see a comparison)
, which looks like Mylar but has a much higher heat rating.
2. Replace smoke and CO alarm batteries.
Have you checked your smoke and carbon monoxide detectors recently? It's a good idea to test them and replace the batteries at least once a year.


3. Check the attic.

Attics need good air flow, so vents should remain unblocked by insulation or stored items. Look for any signs of moisture or mold, and make sure animal barrier screens are in place to discourage would-be furry or feathered tenants.


4. Clear debris from gutters and downspouts.
Downspouts should channel water away from the home rather than depositing it near the foundation.


5. Inspect water supply hoses.
No one likes to come home to a water leak! Before the summer vacation season starts, take a quick look at your washer, sinks, and toilets to make sure no fittings are cracked or loose. Replace any plastic lines with more reliable steel-braided hose.