With Fall in full swing and the Thanksgiving holiday season approaching,
here are three creative and simple ways to spruce up your decor
using elements from Nature.
Floral Pumpkin Centerpiece
The sky's the limit when it comes to what types of flowers, berries, and twigs you can use for this decor. Making these is an easy project that's fun for kids as well.
The Southern Living website has a good tutorial on how to do this
with a lighter colored "Fairytale" pumpkin, for a more elegant look -
click here to see it
.
Using Bird Seed In Clear Flower Vases
Who knew that bird seed was fashionable? Better Homes and Gardens shows a great example of how
you can use bird seed as a filler to anchor dried flowers in a clear glass vase
.
Click here to see the photo
on the Better Homes and Gardens website.
Another perk: Once you're done with the decor, the vase contents provide a nice meal for the neighborhood birds. :)
Candles Decorated with Cinnamon Sticks or Corn Husks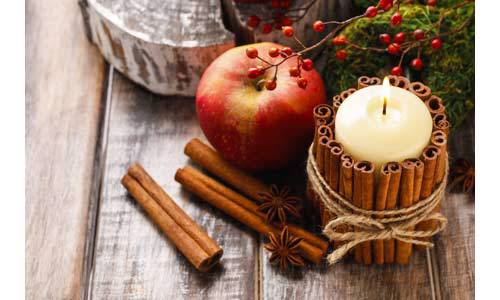 A quick way to spruce up simple decor is to
decorate candles with sticks of cinnamon or colorful corn husks.
(For corn husks it's best to use a candle that's in a glass container.) This is another activity that's easy and fun for kids. Click here to see
a nice example of the corn husk version
from Midwest Living.
More Fall Decor Ideas
You'll find some unique Fall decor suggestions in the
"High Style, Low Budget: Thanksgiving Table Decorating"
article on The Budget Decorator website.
---
A New Law Makes Freezing Your Credit Easy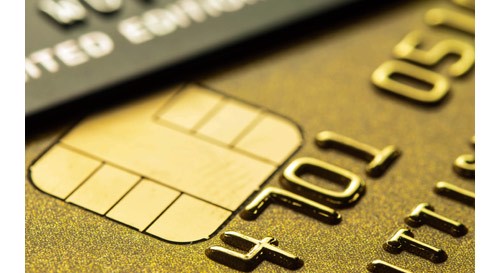 One year after the massive Equifax security breach,
it's finally free and easy for consumers to freeze and unfreeze their credit at the three main credit bureaus.
A law went into effect last month requiring them to freeze your credit within one business day of when you request it, and to stop the freeze within one hour after you ask them to end it.
Also called a "security" freeze,
a credit freeze means that no one, not even you, can access your credit report.
They are now free for everyone, including children under 16 and people for whom you have guardianship or power of attorney.
Freezes need to be requested separately from
Experian
,
TransUnion
, and
Equifax
. (Those links go to the correct page at each bureau.)
Tip:
A freeze is not the same as a "credit lock", which may incur monthly fees.
What Is a Fraud Alert?
A fraud alert is less restrictive, and simply
tells businesses that run your credit to check with you before opening a new account.
Under the new law, fraud alerts last for one year before they need to be renewed
Unlike a freeze, you only need to request a fraud alert from one credit bureau in order to have it set up with all three.
You can read more about freezes and alerts in
this Federal Trade Commission article
.