Real Estate Market Update - February 2021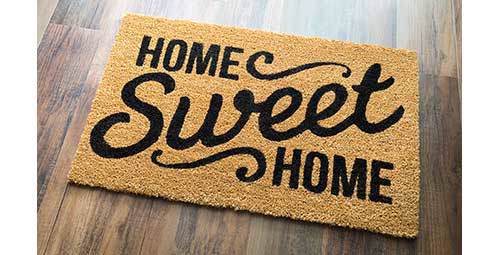 Prices Bucked Expectations (and Are Still Rising)
Last summer two of the major home price forecasting agencies predicted year-to-year price declines of between 1.3% to 3%.
Instead, the housing market took off, spurred on by enticing interest rates and low inventory in most areas. Adding to the demand was a new wave of buyers who realized they would be telecommuting permanently and could now work from nearly anywhere.
The result? The most recent
numbers from CoreLogic
, a data and analytics company, show that
national home prices rose 9.2% year-to-year in December
- the highest annual increase since 2014.
Interestingly, home price appreciation was similar throughout price tiers, ranging from 13% in the lowest tier to 9.3% in the high tier. The last time we saw this kind of price appreciation the high tier lagged farther behind.
Rural and Suburban Homes Are Hot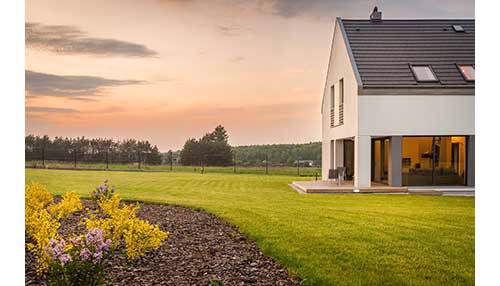 The supply of homes in rural and suburban areas is dropping faster than in urban areas, in large part because so many people are moving out from the cities. This growing demographic of work-from-home buyers is willing to trade a few amenities for more space, a quieter lifestyle, and the ease of not having to deal with traffic.
At the same time many rural homeowners have decided to stay put, adding to the shortage of non-city housing supply.
Connecticut is a prime example of this trend, according to CoreLogic. Price growth there was near zero in December 2019 but reached 10.5% by December 2020 - at least partly because of buyers moving there from surrounding metropolitan areas such as New York City.


Which States Had the Best Price Appreciation?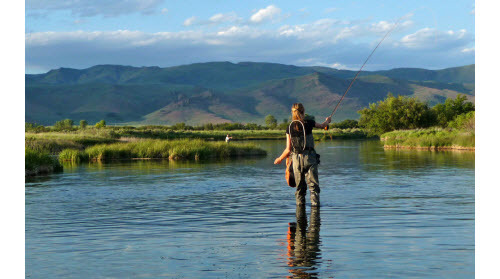 Idaho wins again, with home prices increasing by 19.1% in 2020. Indiana was next at 16.1%, followed by Maine at 15.2%. Montana and Arizona were close behind at 14.7% and 13.7%, respectively.
No state showed a home price decrease in 2020. The lowest price appreciation was in the District of Columbia, where home prices rose 4.6%. The second lowest was in New York, followed by North Dakota and Iowa.
The top cities with annual gains in November were Phoenix (13.8%), Seattle (12.7%), and San Diego (12.3%), according to
S&P CoreLogic Case Shiller
.
A Likely Rise in Foreclosures Is a Question Mark
Federal and state forbearance measures have put a hold on nearly all foreclosures, but this will eventually end. According to CoreLogic, 5.9% of home mortgages were in some stage of delinquency in November. That's 2% more than a year previously, when delinquencies neared all-time lows.
Analyst Michael Strain
pointed out in October that
homeowners in lower income tiers are more likely to be affected when foreclosures resume
. By January 2021 just 4% of college graduates were unemployed, compared to 7.1% of high school graduates, according to the Bureau of Labor Statistics.
Federal Housing Authority (FHA) loan delinquencies, which typically are in the 8% to 10% range, jumped to 15.6% in September - the highest rate since 1979, according to the Mortgage Bankers Association. The jury is still out on how these numbers will affect the 2021 market.
Mortgage Rates Are Likely to Increase but Stay Low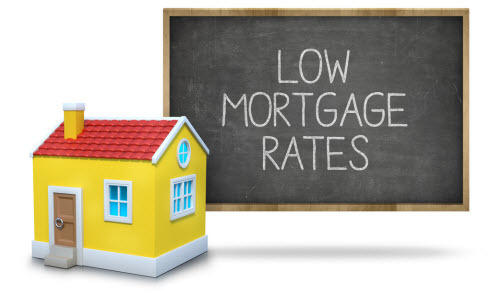 The average interest rate for mortgages is currently below 3%, a historically low figure that is fueling hot demand for housing. The Mortgage Bankers Association predicts that rates will move into the 3 percent range this year, possibly reaching 3.2% in 2021 and 3.6% in 2022.
We've become accustomed to incredibly low interest on mortgages, but it's worth remembering that just ten years ago people were scrambling to refinance because rates had dropped to 5%. (And in the 1980s home buyers were faced with rates of over 18%!)
Home Prices Are Expected to Go Up
Core Logic expects home prices to increase by 2.9% in 2021. Zillow is boldly predicting a 10.3% increase,
but has also predicted a resurgence of demand for in-city homes - something that so far appears to not be aligned with current trends.
(For what it's worth, both agencies were wildly incorrect in their predictions last June. :)
There are also a huge number of unknowns in the economic future. For example, forgiveness of student loans would open up the door for a large demographic of 28 to 29-year-olds who are poised to buy their first home but are held back by debt.
In the meantime, low housing supply and extremely low interest rates make it likely that prices will continue to increase, at least for a while.
A Reminder About the Headlines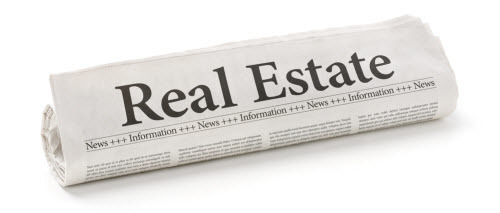 Real estate new articles often talk about sales being "up" or "down" without explaining that the number of sales means little without some context.
For example, currently sales are down but prices are up because there is just not that much inventory for buyers to choose from. In many areas of the country this has led to bidding wars.
When sales are down because of low buyer demand rather than a lack of inventory, we typically see prices stay flat or drop.
If supply goes up this year, as is predicted, sales will likely go up as well, and price appreciation may ease up due to less competition between home buyers.