Summer is the time for travel and backyard BBQs! Here's a helpful grill-buying guide, along with insurance tips to keep your home safely covered if you go away on vacation.

Dennis and Jane and Lee Guertin
(952) 451-4989 Dennis

(952) 451-5217 Jane


How to Choose the Right Grill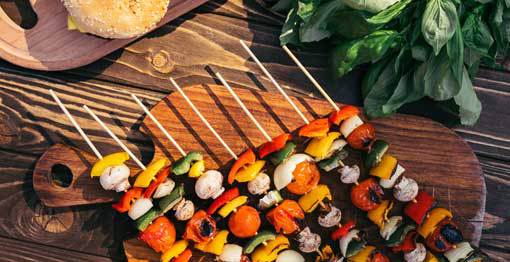 You can get a good gas or charcoal grill for under $150, or you could be the envy of the neighborhood for around $800, according to the BBQ experts at AmazingRibs.com. (Higher end options push well past the $20K price point.)
Here's some expert advice to help you find exactly the right grill:
1. Plan on around 72 square inches (8" by 9") of grilling space per person.
2. Buy bigger than you think you'll need,
going by square inches calculated using the
primary
grilling area. (Some makers include the warming tray in their numbers.)
3. Choose the right grate space and lid for your cooking style. Tips on what's best for the food you're likely to cook are
at Steve Raichlen's website
.
4. Make sure the burner area is proportional to the grill,
or you'll end up with cool areas.
5. Look for a flame tamer that's directly over the grill, not to the side.
6. For condos:
If homeowner association regulations rule out a flame grill, consider an electric smoker.

7. Look for a good warranty
- ideally a limited lifetime warranty with a 10-year warranty on burners.
You can get more grill buying tips directly from these helpful experts:
- AmazingRibs.com's 2019 Grill and Smoker Reviews
- Steve Raichlen's Tips
- The BBQ Guys' Tips
---
Money-Saving Insurance Tips
1. Don't lose coverage while you're traveling!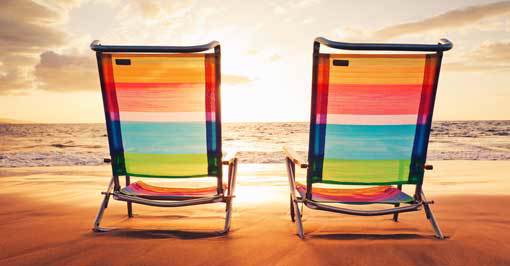 Most insurance policies have a "Vacancy Clause" that states
if your home is empty for more than 30 or 60 days it is no longer insured for certain perils,
such as vandalism.
Policies vary depending on:
- The number of days the home can be empty.
- How much insurance coverage is removed after the deadline.
- Whether the home is "unoccupied" (left furnished, as though the owner is gone temporarily) or "vacant" (unfurnished).
You can usually add an inexpensive endorsement to cover your home
when it's going to be unoccupied for a long time. Coverage for vacant homes is different, and may be 1.5 to 3 times more expensive than standard coverage.
2. Get an umbrella policy to protect against lawsuits.
Getting sued is expensive (and all too common, unfortunately). A million dollars or more worth of coverage typically costs a few hundred dollars per year.

3. Keep a home inventory.
Here's a list of "The Best Home Inventory Apps of 2019".

4. Don't claim too often.
More than one claim in a 3 or 5-year period could get you dropped, so think twice before making small claims.

5. Be careful about inquiries.
If you call to find out if something is covered, make sure it's clear you're just making an inquiry, otherwise your question could count as a claim. (Many insurance agents recommend that you call them instead of the parent insurance company.)

6. Prevent damage before it happens.
Clean out gutters, trim nearby dead branches, insulate exterior faucets during cold weather, and direct water drainage away from your home.
What the lawyers make us say: The information here is not presented as expert legal or financial advice. Please use your best judgment and consult professionals when necessary.
Contact Us for Market Information
Are you curious about your home's current market value, or do you have a question about home buying? Just reply to this email, or call us at 952-442-1300.
View Our Featured Home Listings
Links that Make Life Easier
Sometimes real estate-related, sometimes not... these are assorted links that come in handy:
Insurance for Empty Homes
This helpful article explains what you need to know in order to keep your home well insured while you're away.

Top Carpet Trends for 2019
Fun new trends in carpet styles, from Elle Decor.


Summer Strawberry Spinach Salad with Avocado
A light and tasty seasonal salad from the Delish website.


---
(Screenshot courtesy of The Dodo and Martin Stanton)

Move over Caruso, there's a new opera star in the house! Well... the paddock, anyway. :) Just when you think you've heard it all, a sweet Irish donkey called Harriet surprises everyone with the tuneful way she greets a neighbor who brings her carrots.

Click here or on the image above (and make sure sound is enabled on the video player) to watch Harriet on the family-friendly The Dodo website. The video is about halfway down the page.



Your Resource for Real Estate
Are you thinking of buying or selling a home in the next year, or could you use some remodeling advice? Even if you just need the name of a good service provider, please remember that we're always here to help you. We welcome the opportunity to serve you, your friends and associates with our expertise and recommendations.
Please give us a call today at (952) 442-1300 if we can be of assistance!
If you are currently working with another agent this is not an attempt to solicit that business.
©Copyright 2019 Tools For Real Estate