Top 5 Fall Home Maintenance Tips
1. Check Fire Extinguishers
With the holiday
guest
and cooking season approaching, it's a good time to make sure your fire extinguishers are up to date and placed where you want them. The
FireExtinguisher101 website
has great information if you need pointers.
Tip: Have you heard of fire extinguisher balls?
These self-activating balls can be rolled or thrown onto a fire, making them very easy for anyone to use in a hurry.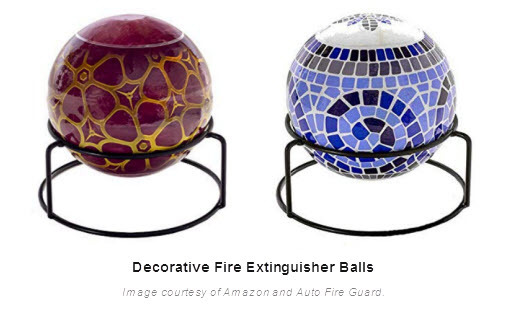 Some are even decorative, like
the colorful styles pictured above
for sale on Amazon. (Plain versions that cost much less are also available.)
2. Get the Heating System Serviced
Now's the time! If you haven't already had your heating system serviced, try to schedule it before technicians get too busy with emergency repairs and replacements.
Tip: Are you replacing or cleaning your furnace filter regularly?
Some fiberglass versions may need to be replaced after just one month, while higher end pleated filters can last up to six months.
3. Clean Gutters and Downspouts
Overflowing gutters can damage your home's exterior and create roof problems by allowing ice dams to form in cold weather. This is why making sure gutters and downspouts are running freely can save a lot of money and hassle over time.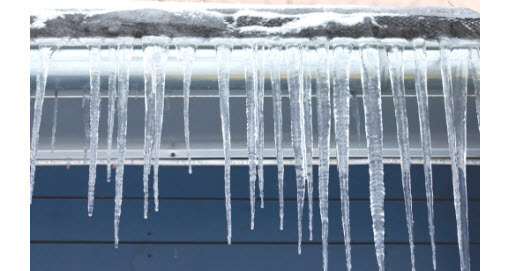 Tip: Is downspout water being channeled away from your home's foundation?
A simple $5 to $10 splash block can accomplish this easily.
4. Replace Smoke and CO Detector Batteries
Experts say we should replace smoke and carbon monoxide detector batteries at least once a year. A good reminder is to time it with the approach of the end of Daylight Saving Time (November 2 this year).
Tip: Do you know how old your detectors are?
The U.S. Fire Administration recommends switching them out for new ones 10 years after the manufacture date.
5. Check the Attic Ventilation
Poor attic ventilation is a surprisingly common home inspection "fail"! The reason is that
moisture in your attic can lead to a mold problem
when condensation accumulates on sheathing.
(This happens to many homes during the winter, when warm, moist air rises from interior rooms and hits cold attic surfaces.)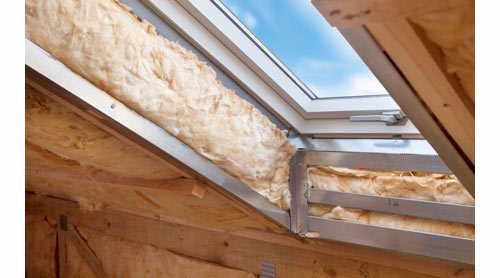 What to look for:

- Ventilation:
Check for good air flow in the attic space. If you see any mold on wood surfaces, have an expert investigate the ventilation more thoroughly.
- Proper Ducting:
Make sure any ducts carrying living space air through the attic connect to the outside. (A common culprit is a detached dryer or bathroom duct filling the attic with moist air.)
Tip: Has your roof been replaced recently?
Surprisingly, it's still important to check the attic space because some new ridge vents don't function as well as they should, and roofers occasionally leave behind material that blocks ventilation points.
---
Pending Home Sales Are Up:
Some real estate market watchers were surprised by signs that the late summer market was stronger than expected.
Pending home sales in August were up 1.6% month-to-month, and up 2.5% compared to the same time last year. Gains were strongest in the West, where pending sales were up 8% since August of 2018.
Home Prices Are Expected to Rise:
CoreLogic, a data and analytics company, expects home prices to
increase by 5.8%
year-to-year by August of 2020. Zillow is predicting
a 2.2% increase
during that time.
Mortgage Rates May Get Lower:
Freddie Mac, the government-sponsored entity that backs consumer mortgages, expects the
annual average 30-year fixed mortgage rate
to average 3.9% in 2019 before dropping to 3.7% in 2020.