Use these tips to leave your guests thinking of you as the "rock star" of hosts:
1. Get breakfast items ready the night before.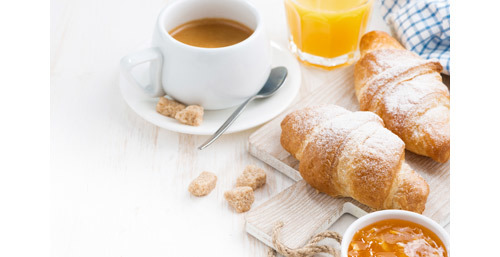 Waking up the day after a long trip to find that coffee, tea, and breakfast fixings are ready and waiting in the kitchen is a great feeling.
2. Write the Wi-Fi password on two cards.
Put one in the main living area and one where they'll be sleeping. (This also eliminates the late-night "I'm so sorry, but what's the Wi-Fi password?" request. :)
3. Leave snacks and water in their room.
This way guests won't have to find their way to the kitchen and hunt around for food if they get hungry during the night.
4. Provide ear plugs, or a fan for background noise.
A pack of disposable earplugs can turn what would have been a restless night into hours of deep sleep. "White noise generator" smartphone apps are also helpful.
Relaxio
has a good one for Android users.
5. Give them extra pillows.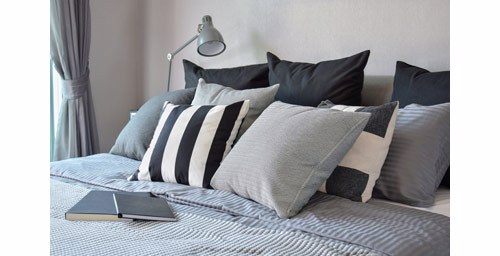 Some people need a lot of pillows to sleep comfortably, but might be hesitant to sound like a "pillow hog" and ask for extras.
6. Stock the bathroom generously.
Make sure towels and extra toilet paper are easy to find. If you have travel-size toiletries, put those in a basket in their room in case they forgot their own.
7. Create a place for their luggage.
Luggage racks start at around $25 on Amazon, but a simple stool or ottoman can do the trick just as well.
---
3 Winter Weather Preparation Tips
1. Clean gutters and downspouts.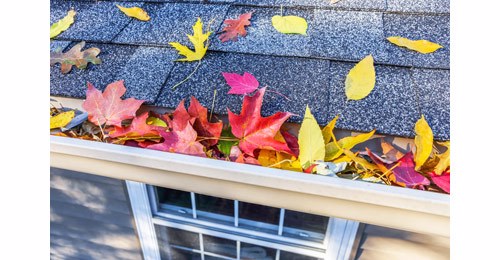 Downspouts should direct water away from the home
because too much water near the perimeter of the home can saturate the soil. This may allow water into the crawl space or basement and could also put extreme pressure on foundation walls.
2. Get pet-friendly ice melter.
Did you know that pets sometimes end up with burned paws because salt-based ice melters get stuck between their paw pads?
Safe Paws is a non-salt-based ice melter that gets mostly good reviews.
(Some users say it degraded their concrete walkways, but others have had no issues.)
3. Keep flashlights and headlamps on hand for power outages.
These
battery-powered light bulbs on Amazon
are another good option (especially for soft interior lighting). They're fun for camping too.