What to Expect From the 2020 Housing Market
The real estate market surprised many experts last fall, when pending home sales rose unexpectedly.
In November 2019 pending sales were 7.4% higher than a year previously
, and brokerages in many areas of the U.S. reported that multiple offers were becoming more frequent.
With that in mind, it's worth remembering that experts' predictions are just that - predictions. :) Here's a summary of what we're being told to expect in 2020.
Interest Rates Will Stay Low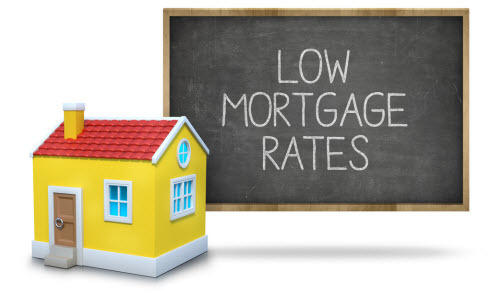 Mortgage interest rates defied expectations in 2019. Rather than rising towards the 5-percent level, as was widely predicted, the average 30-year mortgage rate dropped throughout the year and is now in the high 3-percent range.
Many housing experts expect rates to stay between 3.7% to 3.9% through 2020
, with mortgage giant
Fannie Mae going even further
and predicting that they will drop to 3.6%.
Housing Inventory Will Be Tight
The number of homes for sale in November 2019 was the lowest on record
for that month since 1999, when the National Association of Realtors® (NAR) started tracking that statistic.
Experts expect the housing supply to become even tighter in 2020 because
high employment and low interest rates are fueling demand
. At the same time, baby boomers are tying up inventory by staying in their homes longer. New construction is expected to leap ahead in 2020, but it's not likely to make up for the shortage in supply very soon.
Home Prices Will Rise
The general consensus is that home prices will keep rising in 2020. Zillow predicts an increase of 2.8%, while
CoreLogic
, a data and analytics company, expects prices to rise 5.3% year-to-year by November 2020.
Tip:
News reports sometimes make it sound as though low home sale numbers always mean the housing market is slow. In reality,
low sales can simply reflect a shortage of inventory.
When homes sales are low but market times are short and competition is strong it's likely that sales are limited by low supply, not low demand, and prices are probably going up.
More Millennials Will Buy Homes
The millennial generation (currently around 25 to 39 years old) made up 37% of home buyers in 2019, and was responsible for 46% of all home purchase mortgage originations in September.
According to surveys,
millennials rate owning a home as a higher priority than marriage or having children
, so it's no wonder they're expected to be a growing force in the home buying demographic.
"Hipsturbia" Will Expand
Welcome to the rise of "hipsturbia". These are suburban areas that offer traditionally in-city amenities such as restaurants, entertainment, shopping, and job access, ideally all within walking distance.
The hipsturbia trend is driven by millennials looking for "live, work, play" communities
that offer affordable options for growing families without requiring massive commutes. Desirable spots tend to be smaller towns on the fringes of large metropolitan areas.
Starter Homes Will Be Hot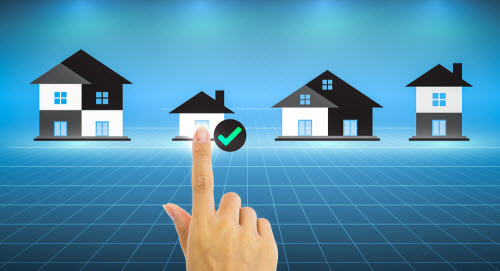 In November 2019, which saw a historically low number of homes for sale, the overall year-to-year decrease in home supply was 5.7%. However:
- The number of homes priced from $100,000 to $250,000 was down 7%.
- The number of homes priced under $100,000 was down 15%!
Experts don't expect new construction to fill the starter home supply gap for at least several years, which means that
first-time buyers may face stronger competition for homes in 2020.
Smaller Homes Will Have Big Appeal
Driven by concerns about affordability and eco-friendliness,
more and more buyers are opting for slightly smaller homes
.
Builders are taking note. The median size of newly built homes is now around 80 square feet smaller than in 2015, when it peaked at 2,467 square feet.
Do you have questions about the housing market or trends in your specific neighborhood? Just click "Reply" to this email to get a personalized analysis and update for 2020.