When Does a Guest Become a Tenant?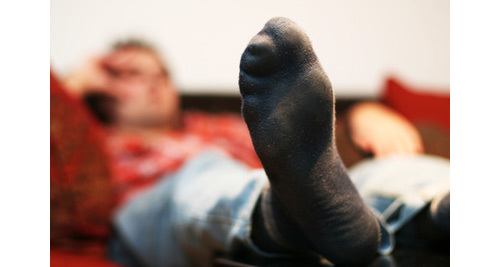 The answer for many people is "Sooner than you may think!"

When a guest overstays their welcome in a private residence and then refuses to leave, the police and courts determine whether they are a transient guest or someone who transitioned into tenancy.

There is no clear line in the sand, it turns out. In one Colorado case the police stated that three days was long enough to establish tenancy, whereas in Connecticut a man who had lived with his fiance for years was found to be a guest. Typical considerations are:

- How long has the person been there?
- Do they receive mail at the property?
- Do they have control over access, i.e., their own house key?
- Do they have their own separate residence?
- Do they keep cooking and toiletry items at the home?

Once a guest becomes a tenant, a legal eviction process must be followed - even if it involves a room in your own private home!

How Can Landlords Avoid the Same Problem?

Landlords need to be careful, because their tenants' guests can also transition into tenancy without ever signing a lease. Tenants who are not on the lease typically have tenant rights but are not held accountable to any of the lease terms, including paying rent.

This helpful post by Lucas Hall, Chief Landlordologist at Cozy, explains how to avoid ending up with no-lease tenants:

"How to Handle Rogue Tenants and Long-Term Guests"

Bottom line: While many guest and tenants are trouble-free, it's always best to know the risks and have a contingency plan for the wild cards. (This also pretty much applies to life in general. :)


---
Keep Your Home Safe This Summer

Did you know that many wood-destroying insects look for new territory in spring and summer? They cost U.S. homeowners billions of dollars each year, and the damage is often not covered by home insurance. Here are some of the primary culprits.


Carpenter ants are found throughout the U.S. They build tunnels and nests inside of wood that has been damaged by moisture.
Signs:

1. The ants themselves, which range from red to black and are 1/4 to 3/4 of an inch long.
2. Swarms of the winged version during spring and summer months.
3. Deposits of carpenter ant frass (droppings), which looks like sawdust.
Subterranean termites like to eat soft wood that has been damaged by moisture. They are found in every state except Alaska.
Signs:

1. Mud tubes along exterior walls.
2. Swarms of the winged version inside your home during spring through fall, or piles of discarded wings.
3. Deposits of frass, which looks like sawdust.

Here's a helpful description of the four termite species that cause the most damage in the U.S.
Powderpost beetles typically enter lumber when it is being stored and cured. This means that infestations can occur nearly anywhere, because larvae may emerge later from wood being used for home building.

Signs:

1. Small exit holes in wood.
2. Trails of fine, powder-like sawdust.
3. A clicking noise coming from the wood.




1. Keep your home free of moist conditions, including detritus build-up in gutters.

2. Eliminate pathways from the outside, such as earth-wood contact and unsealed holes for electrical wires.

3. Don't stack firewood next to your home.

4. Cover the crawl space with vapor barrier. Powderpost beetles like bare crawl spaces, which are typically full of the unfinished wood they target.

5. Don't store unvarnished furniture in old sheds or barns, where powderpost beetles may already have set up shop.

As with most things, a little prevention goes a long way!