Traditional home sales are contingent on an inspection that occurs after the contract is signed around. Sellers know that this is one of the easiest ways for a buyer to back out, and dread the prospect of being "nickel and dimed" by buyers who have the house secured with a contract.
Doing a pre-inspection allows you to make the offer with no inspection contingency
because it's a moot point - the inspection has already been done prior to writing the offer. You're essentially telling the sellers, "I already know everything that's wrong with this home, and I'm willing to pay 'x' amount for it."
Be Aware:
This technique will have less pull with sellers who are convinced (correctly or not) that their home would pass any inspection with flying colors.
2. Make Your Financing Pack a Punch
Some pre-approval letters are so full of disclaimers that they almost do more harm than good.
A strong pre-approval letter makes it clear that a mortgage professional has reviewed your credit score and financial documents.
Better yet, if the lender's underwriter examines and approves your financing up front you can state that you are fully underwritten, which is even stronger than a pre-approval.
(It is normal for pre-approval letters to state that final approval depends upon clear title, satisfactory appraisal, and no significant change in your financial condition prior to closing.)
Tip:
Getting your loan professional to call the listing agent on the day of the offer to confirm what a strong buyer you are can go a long way. Cash buyers can submit a bank statement (with account numbers inked out) showing proof of funds.
Be Aware:
Listing agents are often leery of offers with financing from out-of-state lenders or financial institutions whose names end in ".com."
3. Know Your "Walk Away" Price
Knowledge is power, especially when it comes to multiple offers! Many people assume that being in a bidding war means paying above market value, but this is not automatically the case.
As long as you have a good idea of the true market value of a home before making the offer, you know how high you can bid without paying too much.
We can get an excellent idea of how much a home is worth in today's market by evaluating similar properties that have recently sold, homes that are under contract, and those that are currently available.
Key Question:
How much is the home worth to
you
? This might be more or less than market value. Ask yourself,
"What is the price at which if the home were one dollar more I could walk away from it content, but if it were one dollar less and I didn't get it I would kick myself?"
Be Aware:
Once you get the phone call saying whether or not you got the home it's usually too late to go back to the seller with a revised offer, so try to imagine this scenario and do whatever you can to make sure you'll have no regrets either way.
---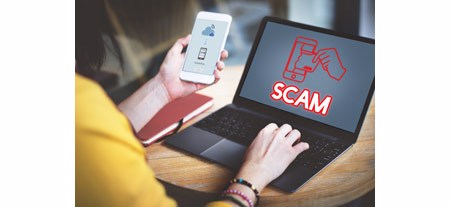 Did you know that scammers have been bilking home buyers out of their down payments?
Nearly $1 billion was either diverted or attempted to be diverted in 2017
, according to the FBI. Hackers typically pose as the title/escrow company or the lender, and send fake wiring instructions to buyers via email as the closing day approaches. (This same type of scam can be used to target people wiring funds for any reason.) Because wire transfers are initiated by the consumer, standard protections do not apply and the money is often never recovered.
Tip 1:
Always
confirm written wiring instructions by calling the recipient.
Tip 4:
To avoid being hacked, use complex passwords of 10 or more digits. When passwords use upper and lower case letters, symbols, and numbers,
an 8-digit password can still be broken by a supercomputer in only 4 hours, whereas a 10-digit password takes 3 years,
according to Thycotic
.
(Typically it is the closing agent or the lender who gets hacked, but any increase in security is helpful.)
Tip 5:
Avoid the problem entirely by delivering the down payment to escrow in person via a cashier's check.
If you or anyone you know ever falls victim to wire fraud, it's crucial to
initiate a SWIFT recall and alert the FBI immediately.
If the wire transfer is international and the amount is over $50K they may be able to initiate a Financial Fraud Kill Chain within the first 72 hours. (If those criteria don't apply, law enforcement should still be notified - do not rely solely on the bank to follow up.)