ANNOUNCEMENTS
SAVE THE DATE!


18th WORLD CONGRESS 2017
The Fourth International Symposium of Qigong in Italy:
"Qi at work!"
Nourishment and Awareness
Rome, 28 - 30 October 2017

The incredible 18th World Congress on Qigong/TaiChi/TCM in Rome, Italy. Open application for presenters, exhibitors, promoters, fundraisers, volunteers, co-sponsors & attendees.
eastwestqi@aol.com

*************

  
SPECIAL OFFERS

PROTECT YOUR LOVED ONES AND YOURSELF From Electromagnetic Pollution
Aires Technologies Electromagnetic Field (EMF) Protection Devices:
+Aires Shield is a small devise - a FDL special fractal diffraction lattice - that attaches to your cell phone or computer rendering the EMFs it emits nearly harmless. Aires Shield is single-core microprocessor containing a 16-vector circuit.
+Aires Shield Extreme is the same as above except it has a more powerful 24-vector microprocessor and innovative antenna.
+Aires Defender is a powerful device the size of a credit card that is kept on your body to reduce the harmful electromagnetic radiation (EMR) we are all subjected to in modern life from our cell phones, laptops, microwaves, televisions, blue ray players, etc.
For more information and to order, contact us at eastwestqi@aol.com

CONTACT US:
East West Academy of Healing Arts
Diamond Heights, SF 94131
eastwestqi@aol.com
www.eastwestqi.com









Nature's Tears®EyeMist
Founder Dr. Sharon Kleyne
Int'l Consultant: Dr. Effie Chow.



Nature's Tears EyeMist is a gentle, all-natural mist for dry eyes.

Nature's Tears is perfectly suited to be used multiple times a day - even while wearing contact lenses - for eye discomfort associated with allergies, dry eye, red eye, and general eye discomfort.

No Chemicals - No Saline
Helps with Dry eyes, Contact lenses, Allergies, Computer vision syndrome, Dry indoor air, Smoke, dust, wind and pollution, Post-LASIK, Airline travel, Dry eye complaints from medications, diabetes, cataracts, etc.

For more information go to:


www.NATURESTEARS.com



Natural Mist Special gift box. Sale special from $100 reduced to $39.99





# # # # # # # #



THE ENERGY ENHANCEMENT SYSTEM


https://youtu.be/BWIL9PQ4HOI
See website: http://www.eesystem.com/
Sessions now 50% OFF at EWAHA. Limited
Tiime Only
Enhance your energy using Dr. Sandra Rose's EESystem which generates multiple bio-active life enhancing energy fields, including "scalar waves" which can allow cell regeneration, improve
immune function, provide relief from pain,
detoxify the body, elevate moods, and assist
in balancing right and left hemispheres of the
brain to increase energy levels.

" It promotes a very deep state of ultimate relaxation, if we allow it, from which any type
of healing can occur. Of all the technologies
that I have recently researched, this one is the post powerful detoxifiers I have encountered."
- Dr. Marcial-Vega, MD

Available at the EWAHA San Francisco office
only at 50% off. $35/hour instead of $70/hour.
Make an appointment now!
eastwestqi@aol.com 
More info http://www.eesystem.com/
Some World Tai Chi and Qigong Day 2017 Highlights
(Link to More Here)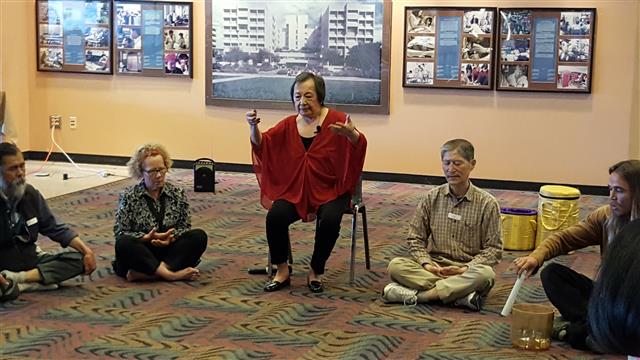 Dr. Chow Leading Meditation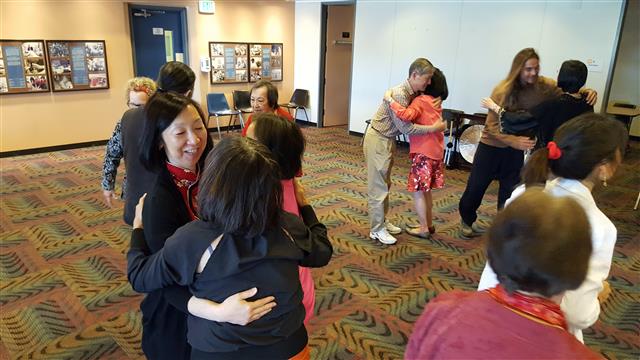 Getting our 8 Hugs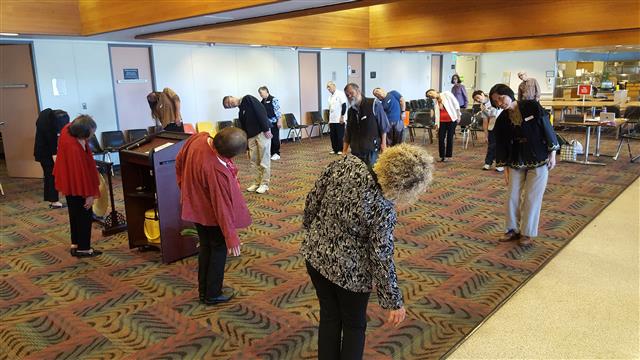 Side Stretch with Dr. Chow and Students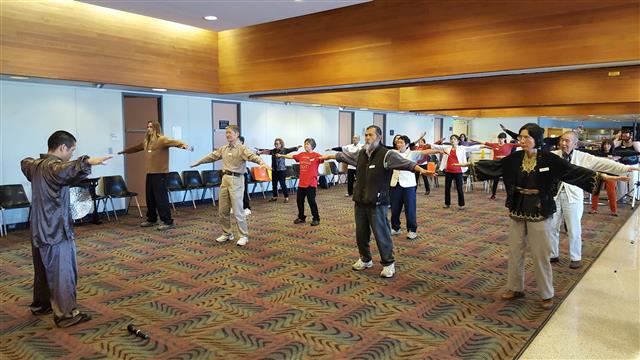 Master Ryo Eguchi Leading the Group in Shaolin Qigong
Newsletter produced by Noah Aitel, EWAHA Volunteer








Dear Family, and Friends of EWAHA ,

We are blessed by God and Buddha.

It is past the time of a hobby and an exercise sometime thing. We need to feel and act on the precious realization that in the modern medical system it is listed by even JAMA that Iatrogenic disease (induced by medical exam or treatment) is the 3rd greatest killer in the hospital next to heart and cancer! We are facing a failing medical system admitted by the physicians themselves and major networks as well. Qigong and TCM are proving to be successful where all else have failed and people are debilitated and dying all too early with complications of drugs and surgery.



See the link " Escape Fire" for a brief trailer which the 2 hour film has been widely shown in even the medical hospitals and universities throughout the country for awhile now.


I and many colleagues internationally are connecting even more strongly since The Museum Opening in China to move progressively with our vision of getting Qigong and TCM (and natural healing) into every home in the world by 5 years' time!



We are aiming to develop a parallel Qigong/TCM/Natural Healing System with even its own insurance plans! We have no time to waste in today's chaotic state.  Thanks for listening to my update of a collective vision and mission.  

As a result of the above, East West Academy of Healing Arts has recently partnered with Rose Hong, Executive Director of Global Dragon Television (as part of the World Congress on Qigong/TaiChi/TCM) to develop an on-going World Class Natural Healing Series, training/informational programs supported by CEUs, webinar, live-streaming, production of publications and videos featuring the Best of the Best (as we have always selected the Best with our World Congresses) featuring the experts and also the successes with difficult-to-treat cases by Western medicine including Iatrogenic Diseases caused by Western medicine.

If you feel you are exceptional and we should know about you, please email us, ask for information to apply to be part of this exciting on-going venture! Those who will be participating will have opportunity to be presented at the very prestigious and reknown World Congress. The benefit of world-wide publicity is real as GDTV is based in Beijing, Washington DC, and New York with intimate contacts to 30 nations. Their products are in both English and Chinese Language.

We welcome all of you. The award winning researchers and Qigong/TCM experts from the years of the World Congress are especially invited. We are primarily focused on Qigong and Traditional Chinese Medicine, and we will expand to include Western philosophy transformational work, and Natural Healing with a CAM Perspective. We look forward to hearing from and to partnering with YOU on this exciting venture.

Many of you have been in partnership with us for many years and we appreciate all that you do in this world for Qigong/TCM and more! I look forward to continue sailing closer together with you! Please be in touch.....keep us posted on your ventures.....



My recent trip last month to University of Hawaii was very exciting! 215 people attended the 3 hour physician CME seminar. The Qi was at its' highest vibrational level.

Chow Qigong is returning there with level 1 training beginning August. Looking for co-teachers for there and everywhere we will have programs, including even Rome, Costa Rica, etc....

In loving Qi with hugs, laughter, and miracles for sound health of body, mind, and spirit!

The EWAHA Family & Grandmaster Dame Dr. Effie Chow

Have at least 8 hugs and 3 belly-aching laughs per day!
Besides SF Clinic and Teaching, Watch for Dr. Chow 2017 in the following. Details in website. 
Do any Chow Qigong students/graduates wish to travel to any of these wonderful locations?
1) San Francisco, Level 1 Chow Qigong Training June to Sept.
2) Honolulu, August 21-22  Chow Qigong Basic Training Weekend at Toho No Hitari. Information and register qigong.eventsmart.com
3) Honolulu, Toho No Hitari (MOA), Level 1 Chow Qigong Training Aug. to Dec. Information and register qigong.eventsmart.com
4) San Francisco, Level 2 Chow Qigong: On Remote/Distant Healing Oct to Dec
5) Washington D.C., Introductory Weekend Chow Integrated Healing System, September 23-24
6) Washington D.C., Level 1 Chow Qigong Training Oct to Jan
7) Costa Rica, Chow Qigong 4 days Retreat October TBA
8) Rome, Italy, 18th World Congress, Nei Dao 4th International Symposium October 28-30 under the leadership of Master Marisa Vocca! https://www.youtube.com/watch?v=E2NvfKaAug4 3 minute Trailer. http://www.neidao.org/en/fourth_international_symposium.html. If anyone wish to go and set up a travel group, please let us know by email. 


and more........
American Society on Aging 33rd Pacific Rim International Conference on Disability and Diversity 2017 -- October 9-11
Hilton Hawaiian Village Waikiki Beach Resort & the Modern Honolulu
(Workshop/Seminar led by Dr. Chow on 10/11)
Click here for more info
Chow Qigong for Healing

Classes and Training. Enrollment is open now!
* EARLY BIRD SPECIAL PRICING *

Learn the power of Qi for healing of self and others. Each course takes you deeper into developing your Qi for attaining immediate healing of body, mind, & spirit.
Location: Diamond Heights, San Francisco


WEEKLY CHOW QIGONG Class in SF
Every Friday 6-7:30PM. 
Donation based.
Email: eastwestqi@aol.com to register. Must register by Wednesday at the latest.  No Drop-Ins.

UPCOMING WEEKEND TRAININGS
(1) Level 1 Series: Learning the Chow Integrated Healing System in San Francisco, Washington D.C., Honolulu

SF: June 24-25; July 22-23; Aug. 26-27; Sept. 9-10. Early bird by May 15th.

D.C.: Oct. 21-22, Nov. 11-12, Dec. 2-3, Jan. 6-7. Early bird by August 30th.

Hawaii: Aug. 19-20, Oct. 7-8, Nov. 18-19, Dec. 9-10. Early bird by August 10th.

* A certificate will be awarded upon successful completion*
Open to those dedicated in the healing profession to serve others and those who wish to learn for self-improvement of one's own health and to develop the sensitivity in helping those with serious emotional and physical conditions.


(2) Level 2 Series: Distance Healing and Qi Emission

SF: Oct. 14-15; Nov. 4-5; Nov. 25-26; Dec. 16-17. Early bird by September 15th.

* A certificate will be awarded upon successful completion*
Develop the skills for distance healing and Qi emission by raising your level of interconnection with the universal Qi to achieve greater healing outcomes.
FOR REGISTRATION INFO, EMAIL: eastwestqi@aol.com 
Send payment via PayPal: eastwestqi@aol.com
More information see: www.eastwestqi.com
      --- LIMITED SCHOLARSHIPS AVAILABLE
 ---