"When the world hurts, we hurt...our every action fundamentally affects the entirety of the universe...so let your emotions move to activism for the planet."- Dr. Chow
Central to Chow Qigong philosophy is the fact that our lives and our environment are deeply and inexorably connected. we are one with everything around us and what happens to us affects our environment and vice versa. Let this idea empower you to share yourself and do good in every moment. With this in mind, please consider supporting our efforts to share the power of Qigong with those who need it most.
We have identified three groups of people who can gain and share a tremendous amount of healing and happiness through Qigong:
1)  Chow Qigong Scholarships for Veterans  
to be healed and be employable

2) Chow Qigong Scholarship for Youth 
to support Brilliance of Mind and Rid an Epidemic of Bullying NOW
3)  Chow Qigong Scholarships for Basic Weekend Training 
We know each of you has been touched by Chow Qigong and understand the immeasurably profound potential that lies in these proposed programs. So, come join our team and Let's make this dream a reality! 
And the giving always come-back a hundred fold: there are great perks attached to each donation level (check them out!) and soon enough you will be receiving updates of many moving stories of which you will have contributed your part.  We encourage you to share this joy with your family and friends. 

Chow Qigong World Tour Begins! 
 "Everything I learned from the Qigong  workshop has shaped a new  understanding and a new appreciation of  the power of the body both to heal and to  be healed"

 - David, SF Student of Chow Qigong


_______________________________






September 21-23, Tokyo, Japan


The World Qigong Forum and 15th World Congress on Qigong/TCM .
Dr. Chow will be presenting and holding workshops at the World Qigong Forum in Tokyo Japan and after on the 23rd and 24th!  
For Personal Consultations, Book Now!



                 September 26, 27, 30 Honolulu, Hawaii

Come experience the Aloha Spirit and join Dr. Chow for a 3 day Healing Celebration at the MOA Center in Honolulu, HI. 
As life on our planet becomes increasingly unstable with environmental, economic and political turmoil, gain peace of mind and the potential to thrive amid today's challenges. In a life-changing 3-days, find a vibrant alternative to stress and madness, discover your own vital life force and healing abilities, maximize your energy and potential to experience a profound renewal of mind, body, spirit. Existing problems? Suffering Veterans?  Foster the Brilliance in our Youth and Stiop the Bullying! Want better health, more vitality & wealth? Improve in sports?
Learn to heal self, others and the planet to reverse illness and catastrophes.
Click HERE  for information and to Register.
For Personal Consultations, Book Now!
September 28 Knighting Investiture of the St. John's Order Hospitaller. Reception for The Countess on September 15 evening. If you wish an invitation email Iris:   phi888@hawaii.rr.com





October 11-13, San Francisco


A Life changing Weekend event: Chow Medical Qigong Basic Weekend 
Learn to heal yourself , others and the planet.
For anyone who wishes to be healthier, gain super-health, or would like to get rid of outstanding short and long terms problems. We will demonstrate skills with actual conditions...eg. stress, eye, hearing, frozen shoulders, pain of all kinds, Parkinson's, MS, arthritis, respiratory problems, sleep, digestion, and more!
This weekend will also serve as the first of a 4 weekend Level One Chow Medical Qigong Intensive.
Tentative dates: Nov 8 - 10 Dec  6 - 8 Jan 10 - 12
Click HERE  to Register and for Private Consultations.


EAST COAST,  USA: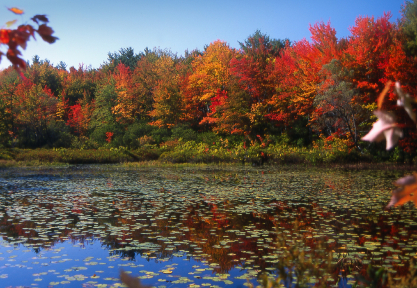 November 15-18 New York, New York


Chow Medical Qigong Basic Weekend and Personal Consultations.
Watch our website for more information and registration.

November 17:  Knighting Investiture of the St. John's Order Hospitaller. If you wish an invitation, emai us .



November 22-24 Toronto, Ontario CANADA


Chow Medical Qigong Basic Weekend and Personal Consultations.
Watch our website for more information and registration.

November 28 - December 1 Ottawa, Ontario CANADA
Chow Medical Qigong Basic Weekend and Personal Consultations.
Watch our website for more information and registration.


Find upcoming programs HERE  
We are open to requests to have Chow Qigong Weekend or Intensive programs with specific emphasis in your area. Please contact us at eastwestqi@aol.com  for more information.

Chow Medical Qigong Advanced Intern Academy Clinic


With blessings from Grandmaster Dr. Effie Chow, the Chow Medical Qigong Advanced Intern Academy  has launched with wonderful success.  We have seen clients with an array of issues, pain of all types, including a broken hip, cancer, Parkinson's, chronic fatigue, stiff knees, and even a wonderful feline who underwent a tumor removal. 

Our graduates host the intern clinic every Monday from 6-8pm with treatments at reduced rates. We invite everyone in the Bay area to take advantage of this opportunity. Appointments can be scheduled by emailing eastwestqi@aol.com or by calling Gloria at 415-2859400


Webinar a great Success - New Live Chow Qigong Webinar in April 2014
Dr. Chow's one hour webinar  "Chow Medical Qigong (CMQ) Secrets: Healing Where All Else Have Failed" was met with great success. It can be seen still by going HERE .
Dr. Chow has been invited back to give a one whole-day seminar with a live audience as well as a webinar at the Lotus Institute in Los Angeles on
April 5th, 2014.
For information, email Donna at Lotus: INFO@ELOTUS.ORG

Chow Qigong at the San Francisco Moon Festival !!
Chow Qigong spun it's magic at this year's Autumn Moon Festival in San Francisco, teaching Chow Qigong basics and demonstrating that we all have the power to heal ourselves and each other by building our Qi and living with a positive mental attitude. We give thanks to the organizers and MC: Cynthia Yee, Rosy Cheung and Anita.


Chow Qigong Exercise: The Punch!
I energy tested LingLing, a volunteer from the crowd... she was weak when I asked the crowd to say negative things about her (you are bad - jokingly!), and then she tested strong when I asked the crowd to say something positive about her (you are lovely, good...!).
Anita, our MC, could not believe what she saw me do, so she had to, herself, test LinLing, the volunteer from the crowd!
The four people could not lift him at first, then with Qigong, they could lift him!
 With Qigong the volunteer  could raise his arms up    double the height!





The MC and Organisers, Anita and Rosy, Dr. Chow and Chow Qigong students, Eloise, Ann, Luba, and Kedal.
We send much love with hugs and laughter from East West Academy of Healing Arts.
Stay updated of our activities through our website, Facebook and Twitter! 
Chow Qigong World Tour at a Glance



CHENGDU, CHINA


June 21-25


The 22nd World Yangsheng Congress / 15th World Congress on Qigong & TCM



A wonderful time meeting new and old friends.




TOKYO, JAPAN


Sept. 21-23


The World Qigong Forum 2013




Dr. Chow will present and teach.





HONOLULU, HAWAII


Sept. 26, 27, 30


Chow Qigong Healing Celebration





SAN FRANCISCO, CA


Oct. 11-13


Chow Medical Qigong Basic Training





NEW YORK, NY


Nov. 15-18


Chow Medical Qigong Basic Weekend



TORONTO, ONTARIO

Nov. 22-24
Chow Medical Qigong Basic Weekend
OTTAWA, ONTARIO
Nov. 28 - Dec. 1
Chow Medical Qigong Basic Weekend

What a Chow Qigong event in your home town? Let us know at  eastwestqi@aol.com


Laughter
Practice laughter for the "Health" of it! Exercise those heart and laugh muscles. We do not need something to make us laugh. Laughter is the Sound of the Heart so laughing heartily will exercise the heart to good health!
Remember to get your hugs too!
HUGS!

Special Notice
We have been successful in improving eyesight including complicated cases such as macular degeneration and rhinitis pygmentosa.
If anyone is afflicted with eye problems and wishes us to help them, particularly in cases  of rhinitis pymentosa, please get in touch with us now.
Our email is eastwestqi@aol.com
At present, we want to accelerate our successful practice by taking on challenges and conditions which include:
Hearing problems

Ringing in the ears

Frozen shoulders

Any physical or         emotional pain of any kind, but especially of the hip and knees

Arthritis

Discomfort from cancer or its therapies.

Parkinson's Disease and other neurological conditions
If anyone wishes to be part of a research project using Chow Medical Qigong in any of these conditions, please contact us now.
-----------------------------------------
Special Chow Qigong Program for Veterans and Youth!

We offer Chow Medical Qigong program for Veterans and families. Another focus is the Youth who are undergoing an epidemic of "Bullying" Behavior which is causing a rising incidence of killings and suicides!
+ We specialize in & have results in a short time with conditions such as the sufferings of pain and PTSD suffered by both veterans & youth.
+ Will serve veterans and youth free if necessary & have already been doing so for many. Scholarships for our classes are available
+ Veterans will learn to heal themselves &others at the same time making them employable and also creating a viable career for themselves in healing.
We are developing a serious cadre of veteran healers to heal the wounds of the world beginning with themselves to offset the horrors of war and bullying in the youth!
This is a serious invitation to anyone (veteran or not) interested in being part of the program or in helping.
Please contact us immediately  eastwestqi@aol.com
-----------------------------------------------
-----------------------------------------------
Laminine:

It's Qigong in a Capsule!
It's been 40 years since we have recommended a specific product. Because of the results we've seen with EWAHA clients, we not only recommend Laminine, we call it Qigong in a Capsule!
Try Laminine to:
+ Moderate stress response
+ Maintain good cortisol levels
+ Regulate serotonin levels
+ Support good mood
+ Increase physical and mental strength
+ Improve emotional balance
+ Promote more restful sleep
+ Enjoy quicker recovery after exercise
+ Increase muscle tone & strength
+ Increase alertness
+ Improve stamina and energy
+ Aid in brain function and activity
+ Improve Focus
+ Reduce signs of aging
+ Increase libido/sexual desire
+ Stimulate natural DHEA production
+ Improve overall sense of well-being
Join Wholesale
---------------------------------------
Now 50% OFF at EWAHA. Limited time only.

Enhance your energy using Dr. Sandra Rose's EES system which generates multiple bio-active life enhancing energy fields, including "scalar waves" which can allow cell regeneration, improve immune function, provide relief from pain, detoxify the body, elevate moods, and assist in balancing right and left hemispheres of the brain to increase energy levels.
" It promotes a very deep state of ultimate relaxation, if we allow it, from which any type of healing can occur. Of all the technologies that I have recently researched, this one is the post powerful detoxifiers I have encountered."
- Dr. Marcial-Vega, MD
Available at the EWAHA San Francisco office only at 50% off. $35/hour instead of $70/hour.
Make an appointment now!
eastwestqi@aol.com