Eastern Trail Alliance E-News April 2018
APRIL IS NATIONAL VOLUNTEER MONTH!!!!
WE LOVE OUR VOLUNTEERS AND THANK THEM FOR ALL OF THEIR HELP YEAR AFTER YEAR. WE COULDN'T DO IT WITHOUT YOU.
TO BECOME A VOLUNTEER FOR ETA, PLEASE EMAIL JEN@EASTERNTRAIL.ORG
First Annual "Taste of the Town" Gala- A Huge Success!

200 people joined us on April 7th at Camp Ketcha in Scarborough for our 1st Annual Taste of the Town Gala raising $12,000 to benefit the Eastern Trail's "Close the Gap" campaign.
Guests sampled signature dishes from local establishments, bid on exciting items in our silent auction, and danced the night away to music by the Time Pilots!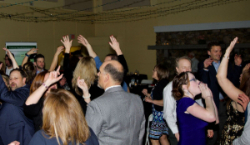 SO MUCH FUN, SUCH GREAT FOOD & DRINK
Go here to see pictures and read more about the event
Don't be left out next time – Keep an eye out for more galas in the future!
2018 Eastern Trail Alliance Annual Meeting – Wednesday, May 16th 6–8 PM



Arundel, Maine
"The Health & Economic Benefits of Trails"
David Read, MBA, MPH, is Vice-President of Medical Oncology at the Dana-Farber Institute, Boston, MA, and Board Member of the East Coast Greenway
Join us to discuss recent developments to continue the off-road Trail through Kennebunk and Wells toward South Berwick
ALL are welcome but space is limited – please RSVP by May 1 – nancy@easterntrail.org
Lite fare and cash bar available
$10 suggested donation – thank you.
IT'S THAT TIME OF THE YEAR AGAIN!!!

2nd Annual John R. Andrews 5K – Saturday, May 19th 9 AM




O'Reilly's Cure Restaurant and Bar, 264 U.S. 1, Building A
Scarborough, ME
Proceeds to support the "Close the Gap" campaign
Go here for more information on the event.
Biddeford's McArthur Library partners with ETA for a stroll on the trail
On Saturday, April 14, Eastern Trail welcomed 50+ people on the trail to participate in a McArthur Library sponsored scavenger hunt! Parents, children as well as their four footed friends found many items on their scavenger list and a good time was had despite the cloudy 40 degree weather.
We look forward to more combined events together. Stay Tuned!!!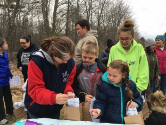 ETA welcomes back the Ambassador Program for 2018
If you have a love of being outdoors, meeting people, sharing the history and love of the trail and have 4 hours a month to spare, we would love to hear from you!!!
Go here for more information.
More information to come in next month's e-news….

Membership:
(n) Being part of a group
There is no doubt the Eastern Trail is a wonderful resource in all our lives – but we need your support. Becoming a member of the ETA not only supports this vision, but also helps with the construction of future miles, maintenance, safety, and enjoyment for generations to come.
For the price of a good meal, or a family going to a movie, your membership can help us achieve our goal of 65 miles of off road trail.

Please join the Eastern Trail Alliance.
www.easterntrail.org/index.php/join-us

Check out the always-improving look and content of our website. Lots of information about events and opportunities to enjoy, promote and help build the trail.
Join us on Facebook!