Eastern Trail Alliance E-News Fall 2018
To avoid saturating your email in box with monthly e-news, we are inaugurating our FIRST seasonal E-news.
__________________________________

Now is a great time to consider becoming a member of the Eastern Trail…We have some great momentum stirring with the Gap project starting in 2019 and discussions for Blazing the Trail South in the near future – be part of the progress! - Go here to join online!
2018 Economic Impact Study


Breaking news! The Eastern Trail Economic Impact Study has been republished in 2018 with new data. The 2018 edition of the EIS bases its conclusions on data and surveys taken on the off-road sections of the Eastern Trail between 2017 and 2018.
Many thanks to Jim Bucar, Trustee, for his work over the past year to collect data from infrared counters on the trail, hundreds of surveys, and other information provided from trail specialists and extensive research. We hope you will take a few minutes to read this informational document.
If you are interested in receiving a hard copy of this document to present to your community officials, your workplace or a possible donor, please email eta@easterntrail.org.
https://www.easterntrail.org/documents/ETEconomicImpactStudy2018.pdf
2018 Annual Appeal
In a few weeks, those who are members will receive our 2018 Annual Appeal in the mail. Our focus this year is on the "Blazing the Trail South" project. Each Annual Appeal donation will be placed toward the $30,000 we need in order to complete the survey for Kennebunk thru Wells to the North Berwick border.
For those who are not members, please read our Annual Appeal and donate as well. We hope you will consider becoming a member, but if you would prefer to remain a donor, we thank you.
Go here for our Annual Appeal 2018 web page
Office Manager – Part time – 20 hours per week. If you enjoy a fun environment, meeting great people, enjoy computers and graphics, working with our members and reaching out to potential members, creating informative e-news each season, working with the Media, interact with many local organization and being part of the Eastern Trail mission, this is for YOU!!!!
Job details and requirements can be found here

Maine Lighthouse Ride Coordinator - January – October. Oversee the largest fundraiser for the Eastern Trail. Event Management skills and experience is required. Flexible hours and a heavy August – mid September commitment.
Job details and requirements can be found here
SPEAKING OF THE MAINE LIGHTHOUSE RIDE……
Maine Lighthouse Ride 2018
15 years and counting!!!
ETA's Three Bobs!
From left to right – Bob Hamblen President Emeritus, Bob LaNigra Trustee Emeritus, Bob Bowker, Founder of the Maine Lighthouse House Ride and current Vice President of the Eastern Trail Alliance
After months and months of preparation, the Eastern Trail produced yet another successful, fun and memorable Maine Lighthouse Ride. We sold out again for our 6th year, and welcomed some great people from across the country as we well as some great new sponsor partners!
CLOSE THE GAP UPDATE
As we approach the end of 2018, many are wondering what happened to the "Close the Gap" project. An announcement went out at the end of 2017 that we were moving into the Final Design stage but many donors and trail users are still wondering, "Where's the Trail?"
Like many projects, what happens behind the scenes is what makes them cost effective and well planned. The Town of Scarborough is managing the final design stage now and while it is moving along well, can take 12 months or more to complete. So while there's great progress, unfortunately nothing visible.
Scarborough anticipates advertising for construction in 2019 barring any regulatory holdups.
We thank the over 500 individuals plus corporations, foundations and our governmental support for making this project even possible.

Fall is here and so is hunting season

There are several hunting locations in close proximity to the Eastern Trail. Take proper precaution by wearing blaze orange clothing. Don't forget your pets!

Fun Events on the trail – Mark your calendars!

Friday, November 23 – Full Moon Walk – Scarborough ONLY
6PM – Pine Point Eastern Trail Parking – FMI – 207-284-9260
Saturday, December 22 –– Join ETA and sponsor AARP for their 2nd Annual Wassailing in the Woods under the full moon
4PM – Pine Point Eastern Trail Parking FMI- nancy@easterntrail.org
Saturday, April 6th – 2nd Annual Eastern Trail Gala
Fundraising event for trail expansion
7PM - Campa Ketcha, Scarborough
Wednesday, May 8th – Eastern Trail Annual Meeting
Location – Vinegar Hill, Arundel
Saturday, May 18 – Third Annual John Andrews Memorial 5K
Fundraising event for trail expansion
9AM – O'Reilly's Cure – Scarborough
Saturday, September 7 – 16th Annual Maine Lighthouse Ride
7AM – Southern Maine Community College
http://easterntrail.org/index.php/maine-lighthouse-ride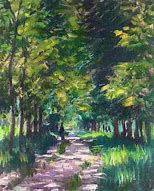 Study nature, love nature, stay close to nature. It will never fail you. – Monet
Membership:
(n) Being part of a group
There is no doubt the Eastern Trail is a wonderful resource in all our lives – but we need your support. Becoming a member of the ETA not only supports this vision, but also helps with the construction of future miles, maintenance, safety, and enjoyment for generations to come.
For the price of a good meal, or a family going to a movie, your membership can help us achieve our goal of 65 miles of off road trail.

Please join the Eastern Trail Alliance.
www.easterntrail.org/index.php/join-us

Check out the always-improving look and content of our website. Lots of information about events and opportunities to enjoy, promote and help build the trail.
Join us on Facebook!