Eastern Trail Alliance E-News July 2019
Well, it certainly took long enough, but SUMMER IS HERE
COME JOIN US ON THE TRAIL!!!!
"On the Left, Coming behind you, Excuse Me, Pardon Me…" You get the idea….
Let's Practice Trail Etiquette Together!
ALL of us, no matter our widely different ages, abilities, purposes, and pleasures, can make the trail safer and more enjoyable by following these simple trail rules:


Everyone:
Increase your awareness of all other trail users, both in front and behind
For obvious reasons, if you use ear buds/headphones use ONE ear only
Travel right, pass left.
Travel single file as you approach trail users.
Check fore and aft before crossing the trail or stopping (or use your turn signals)
Cyclists:
Announce your presence or intention to pass: Bell, or better, "On your left, please."
Slow down when approaching groups, children, dogs
If speed is your need, consider taking your bike to the roads or during earlier/later hours when the trail is not as populated.
Get a rear-view mirror, helmet, audible bell.
Dog people:
Please keep your dog on a leash. While many trail users love your four footed friends, many may not, and trail rules require a leash at all times.
Carry in Carry out – Please bag your dog's waste and bring it home with you, please do not leave bag on the trail.
WELCOME NEW ETA BOARD MEMBERS!
We are thrilled to have Tom McCullom of South Berwick join the ETA board. Tom is a South Berwick resident since 1980 with his wife, Jannette. Tom worked at Civil Consultants, a Survey and Engineering company since 1978 and is a licensed Professional Land Surveyor. Retired, Tom is an active cyclist, has ridden the Pan-Mass Challenge for 15 years and is an active volunteer for South Berwick events.
Bill Dehais first was exposed to trail riding in 1978 on the Warren County Bikeway (NY) riding from Glens Falls to Lake George frequently and was a early believer in the rail to trail conversion process. In addition to bicycling, Bill enjoys most anything outdoors including motorcycling, kayaking, hiking and fishing. He is also a collector of breweriana, mostly Schlitz memorabilia. Professionally he is a career banker and currently is the Senior Sales Officer for Kennebunk Savings Bank. He also serves as finance chair and volunteer on the Board of the Cumberland Woodbank. Bill resides in Cumberland with his wife. They have two grown children.
EASTERN TRAIL KIOSK PROJECT – A Work in Progress
Maine Community Foundation awards Eastern Trail Alliance $10,000 for Kiosk Project!
As we announced in our last e-news, 2019 is the year for updating and refreshing our kiosks along the trail. With the help from the previously awarded $10,000 from the Onion Foundation and a team of volunteers, updates have begun at our kiosks. Our goal is to provide fresh content and maps and include local and historical information for our trail users to enjoy.
A special thank you to Charles Borg and Jim Bucar for their help with this project. We couldn't be doing this without your help and volunteer hours!
THIS EVENT SELLS OUT EVERY YEAR!!!! DON'T BE LEFT OUT – SPACES ARE FILLING UP FAST!
16th Annual Maine Lighthouse Ride
Saturday, September 7, 2019
Rate increases take effect on 8/2/2019
More Information Here.


And there is still time to order your jersey! Or long sleeve Tee-shirt!
Order here before August 1st to receive in time for the ride!
EASTERN TRAIL WELCOMES NEW VISITORS AND FRIENDS
For those who live or summer in Maine, we hope you have been able to bring your friends and families to the trail while visiting. We have met some wonderful people this year!

Meet JR – A visitor from NH who stumbled upon the Eastern Trail!
"I probably didn't know what I was getting myself into. This past fall, as I was rediscovering my passion for bicycling, I came across the East Coast Greenway during an online search. 'Woah, there's a trail that runs all the way from the Canadian Border to Key West...this summer I'm going to bike through the great state of Maine!' On second thought, I definitely didn't know what I was getting myself into."
Read JR's entire story by clicking here
"Special thanks to the good people of the East Coast Greenway and Eastern Trail for having this vision and allowing me to experience one of the most incredible adventures of my life."
Meet Carol – A newcomer to Southern Maine who loves the Eastern Trail!
" I am a fit, 75 y.o. with a 7 speed, lady's cruiser made by Specialized,…. you know the old fashion step through style with a wide seat and a rack on the back. It's turquoise to boot! I bought it in St. Paul, MN where I moved in 2017 to be near family and where biking and bike trails are a serious endeavor. But, after two years of trying, I found I didn't like big city living."
Read Carol's entire story by clicking here
" "Our Eastern Trail is pure Maine Magic!"
Meet Yertle – A slow walker who lives near the Eastern Trail
One More Visitor who was not available for an interview or quote. We thank the concerned trail user who contacted the office to help protect this wonderful neighbor of the trail.
Eastern Trail

All of these events, AND more can be found on our online Events Page
Saturday, August 3 – Wells Harborfest - More Information
Thursday, August 15 – AARP sponsored Full Moon Walks – 8PM – Biddeford & Scarborough
More Information
Sunday, August 25 – IRONMAN on the Eastern Trail ***please make note of trail closures***
Would like to volunteer? Go here and make sure you mention Eastern Trail and join us at RUN AID STATION 3
Saturday, September 7 – 16th Annual Maine Lighthouse Ride - More Information
Would you like to volunteer? We could use help at Southern Maine Community College that day! Interested? - let us know please!
Sunday, September 8 – Sweetser Cycle or Stroll for Suicide Prevention More Information
Saturday, September 14 – Full Moon Walk 7PM – Scarborough ONLY
Sunday, September 22 – Autumn & Ales 10K fundraiser for the Eastern Trail – sponsored by MEND - Register Here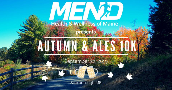 Sunday, October 6 – VOLUNTEERS NEEDED – MAINE MARATHON
More information to come soon….
Sunday, October 13 - Full Moon Walk 7PM – Scarborough ONLY
Wednesday, November 12 - Full Moon Walk 7PM – Scarborough ONLY
Thursday, December 12 – 3rd Annual Wassailing in the Woods – 4:30PM
Please also follow us on Facebook and Instagram for Event updates!

Membership:
(n) Being part of a group
There is no doubt the Eastern Trail is a wonderful resource in all our lives – but we need your support. Becoming a member of the ETA not only supports this vision, but also helps with the construction of future miles, maintenance, safety, and enjoyment for generations to come.
For the price of a good meal, or a family going to a movie, your membership can help us achieve our goal of 65 miles of off road trail.

Please join the Eastern Trail Alliance.
www.easterntrail.org/index.php/join-us

Check out the always-improving look and content of our website. Lots of information about events and opportunities to enjoy, promote and help build the trail.
Join us on Facebook!