Eastern Trail Alliance E-News June 2018
Can we top all of the exciting events we had in May?
YES WE CAN!!!


Annual Meeting – Vinegar Hill Music Theatre – May 16th


2nd Annual John Andrews 5K – 110 runners - $17,500 raised!



Snowy Egret 5K – Memorial Day 2018 - hosted by Maine Audubon – close to 200 runners! Partial proceeds support Eastern Trail!

DON'T MISS OUR 1ST 10K ON THE TRAIL!!!!!!


If you've done the 5k's – try the 10k and help support the Close the Gap campaign.
Our last fundraising event this season for CTG – help us make it a record-breaking one!
Sign up online here, or in person at MEND Health's offices 605 Route 1, Suite G, Scarborough 207-289-6005
Sunday, July 1, 2018 8: 00 AM
Peterson Sports Complex • 135 Old Blue Point Road Scarborough
$25 until June 30th, $30 on the day of the event….


VOLUNTEERS, VOLUNTEERS, VOLUNTEERS, VOLUNTEERS
We are in need of volunteers for many, many events this summer….
Families, Friends, Youth Groups, HS Reunion Groups, Church Groups, Choirs, etc….
WE NEED YOUR HELP IN ORDER TO KEEP SPREADING THE WORD ABOUT THE EASTERN TRAIL!
Please contact Jen at jen@easterntrail.org for more information
Welcome our summer intern, Elizabeth Victor!



Elizabeth is a senior at the University of New Hampshire, majoring in Recreation Management and Policy and minoring in Business Administration. "I am interested in all aspects of event planning, and enjoying learning and gaining valuable experience at the Eastern Trail Alliance."
Believe us, we are enjoying having you on the team as well!!!!

Executive Director Comments re Annual Meeting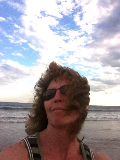 Our speaker this year, Dave Read, Vice President of Medical Oncology at the Dana-Farber Cancer Institute in Boston, MA and Board member of the East Coast Greenway "wowed" us with his presentation on the "Health and Economic Benefits of Trails". Dave gave us some amazing stats on how trail systems are proving to be a natural way to fight the alarming rise of diabetes, obesity, and heart disease. In addition to the health benefits, these trail systems provide strong economic benefits to the communities - increasing real estate values, tourism, drawing in more and more retirees and families.
Further discussion focused on our successful Close the Gap campaign. This new, collaborative model is the "path" for future trail expansion. In addition to federal, state and municipal support, grants, fundraising, personal and local company donations are the way we will put more trail miles on the ground. Our Blaze the Trail South will follow this approach as we move forward taking the trail from Kennebunk through the Berwicks.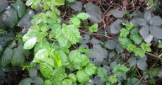 YUP, it's summer time in Maine and there is no doubt that ticks are creepy….Please remember to remain on the trail to avoid ticks and poison ivy. It's all part of Mother Nature and it's our job to coexist in harmony…


Speaking of coexisting
PLEASE PICK UP AFTER YOUR DOGS AND HORSES!!!!!
The number 1 complaint we are receiving within our Trail Survey is the lack of owner's responsibility to clean up after their pets….PLEASE remember to bring a bag with you on the trail, and carry it back out with you when you have completed your trail visit. Thank you.

"The Earth has its music for those who will listen"
George Santayana
Membership:
(n) Being part of a group
There is no doubt the Eastern Trail is a wonderful resource in all our lives – but we need your support. Becoming a member of the ETA not only supports this vision, but also helps with the construction of future miles, maintenance, safety, and enjoyment for generations to come.
For the price of a good meal, or a family going to a movie, your membership can help us achieve our goal of 65 miles of off road trail.

Please join the Eastern Trail Alliance.
www.easterntrail.org/index.php/join-us

Check out the always-improving look and content of our website. Lots of information about events and opportunities to enjoy, promote and help build the trail.
Join us on Facebook!