Eastern Trail Alliance E-News March 2019
According to the calendar, spring is right around the corner…We'll believe it when we see or feel it! As we patiently wait for Old Man Winter to subside, let's think about Eastern Trail spring events!!!
Message from the Executive Director, Nancy Borg:
The past 2 months have gone so fast and the ETA team is busy working hard on fundraising, events, projects and reaching out to members to thank them (YOU) as we move ahead. Why is it important to become or remain a member of the Eastern Trail Alliance? Our members are the backbone of this organization. Your membership shows us that our efforts and time spent on extending the trail is supported. The Eastern Trail is an amazing asset for Maine, for us and for generations to come.
EASTERN TRAIL ALLIANCE SELECTED AS ONE OF THIS YEAR'S MAINE MARATHON BENEFICIARIES!
Bob Dunfey, the Volunteer Race Director for The Maine Marathon, Half Marathon and Relay, announced on March 5, 2019, the Eastern Trail Alliance will be one of the five primary beneficiaries of this year's event on Sunday, October 6, 2019. The Eastern Trail Alliance will receive a $20,000 donation for the event!
More information on the Marathon here
2nd Annual Taste of the Town Gala –
A Fundraiser for the Eastern Trail Alliance Trail Development Campaigns
Saturday, April 6th - 7:00 to 10:30pm - Camp Ketcha, Scarborough
Join us for a unique and delicious event this spring! Sample signature dishes from local establishments, bid on exciting items in our silent auction, then dance the night away to music by the Time Pilots! Cash bar serving local beer and wine! Cocktail Attire for this special night on the town!

Sponsored by:
3rd Annual John Andrews Memorial 5k Run/Walk
Saturday, May 18th – 9:00 am
Sponsored by: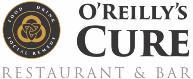 Lace up your running shoes and meet us at O'Reilly's Cure for our 3rd Annual John Andrews Memorial 5k Run/Walk in honor of John Andrews, Eastern Trail founder, mentor, and friend who passed away in February 2017.
Registration fees are $20 prior to the event, $25 on the day of the event.
For those over 21, one beer is included with registration fee.
Go here for more information and to register for the 5k
2019 Eastern Trail Alliance Annual Meeting
Wednesday, May 8, 2019 6:00 – 8:00PM
Vinegar Hill Music Theatre
Please join the ETA Board of Trustees and staff to discuss the "Close the Gap" construction timeline and recent developments as we continue the trail south through Kennebunk toward South Berwick.
Light appetizers provided; cash bar available.
ALL are invited; however space is limited.
RSVP by April 29 to maineeasterntrail@gmail.com

Bring your event to the Eastern Trail!
In addition to the events the Eastern Trail Alliance holds on the trail each year, there are over two dozen non and for profit organizations that choose the trail for their fundraisers.

All it takes is an application to hold your place and date. Go here to download/print the registration form.

Just send along to me at eta@easterntrail.org with any questions you may have and we'll get you set up.
The Trail is here for us all to enjoy - we'd love to see your group join us – the more the merrier!

Hope to see you on the trail,
Carole Brush, Executive Director
Eastern Trail Management District
WANTED:
All naturalists or nature lovers, the Eastern Trail is seeking volunteers to share their knowledge and love of the natural world...
Join an ETA volunteer and co lead a hike on the ET ... Looking for those who enjoy Astronomy, Birding, Area History, Edible and Medicinal plants, etc...We are also looking to introduce KIDS on the TRAIL to welcome the next generation of trail users to the Eastern Trail. If interested, please call 284-9260.
We hope you will join us this year for our
16th Annual Maine Lighthouse Ride!
What a great way to spend a beautiful fall day on the coast of Maine.
Invite your friends, your family members, church groups, book clubs, classmates, class reunions or whomever you'd like to ride with.
Okay, here's the Poop! The Eastern Trail is CARRY IN, CARRY OUT

The number 1 complaint we receive from trail users is dog waste left on the trail. Not only do some dog owners not pick up their dog's deposit, but they pick it up in a bag and then leave the bag on the trail!
C'mon, we are all on the trail to enjoy the beauty, looking ahead, up and around, not down worrying about our next step. For those trail users picking up their dog's deposits, we thank you very much. For those who do not, please be considerate of other dog owners, trail users and our wonderful neighbors who live next to the trail.
For those who purchase items from Amazon…please consider signing up with Smile.Amazon.Com

Choose Eastern Trail Alliance as the organization to support, and we receive a donation from Amazon!
Membership:
(n) Being part of a group
There is no doubt the Eastern Trail is a wonderful resource in all our lives – but we need your support. Becoming a member of the ETA not only supports this vision, but also helps with the construction of future miles, maintenance, safety, and enjoyment for generations to come.
For the price of a good meal, or a family going to a movie, your membership can help us achieve our goal of 65 miles of off road trail.

Please join the Eastern Trail Alliance.
www.easterntrail.org/index.php/join-us

Check out the always-improving look and content of our website. Lots of information about events and opportunities to enjoy, promote and help build the trail.
Join us on Facebook!