New Year,

New Opportunities

for Formed Families


New Year greetings from Formed Families Forward. The new year brings fresh opportunities for strengthening our own families and for supporting the thousands of foster, adoptive and kinship families in northern Virginia who are raising children, youth and young adults with special needs.
We share just a few opportunities, coordinated by state and local advocacy organizations, to learn more and speak out fon issues close to special needs, disability, mental health , as well as foster, adoptive and kinship families.


Q & A:



Fetal Alcohol Spectrum Disorders





Q:

We are raising two daughters adopted from eastern Europe, ages 9 and 11. They have both been diagnosed with FASD, but have very different needs and are getting special education under different categories. Neither girl has obvious facial features and some teachers and their after school care staff don't really understand their challenges and expect more than they are capable of.

How can we help them understand FASD better?

A:

Fetal Alcohol Spectrum Disorders (FASD) include several conditions that present with a

wide variety of physical, intellectual, behavioral and developmental effects. Exposure to alcohol before birth can cause a spectrum of disabilities from very mild to very severe. As you mention, only some children impacted by FASD show distinctive facial features such as small eye openings, a smooth ridge between the upper lip and nose, and a thin upper lip. Because many impacted children have strong verbal skills, they appear to be typically-developing. Adults may assume a child's noncompliant behavior is willful or insubordinate when indeed he or she has a significant processing deficit.


We have a

FFF webpage dedicated to resources on FASD

, including assessment, identification, educational interventions, and engagement in the court system.




One new resource recently added to the page at the recommendation of an adoptive parent are

videos from Oregon Behavior Consultation.

Videos in the series cover understanding and managing many challenging behaviors common to FASD including opposition and lying. Cognitive support strategies are offered.

One video is specifically designed for sharing with teachers and other staff

who could benefit from straightforward explanations of FASD and how it presents in the classroom.





On January 27, Maryland CASA Association is hosting an all-day

Advocating For Children & Families Living with Fetal Alcohol Spectrum Disorders (FASD) symposium

in Annapolis. Sessions feature national FASD experts.



As always, parents, caregivers and professionals are welcome to contact us at Formed Families Forward directly for free resource navigation, consultations or other supports.

Fill Your Calendar with Local Events and Trainings



January 6 & February 16-

Navigating Employment Opportunities for People with Disabilities

presented by The Arc of Northern Virginia, in Falls Church and Leesburg. Live webinar available on 1/6.

January 9-

A Fresh Perspective on Medication Intervention for ADHD and Autism

, Access Community Lecture at McLean Bible Church, McLean.



January 11- Your Child's Transition from PreK to Kindergarten hosted by the Arlington Public Schools Parent Resource Center, Arlington.



January 12-

Keeping It Together: Organizing Your Way to Paperwork Peace of Mind

at the Arlington Special Education PTA (SEPTA) Meeting, Arlington.

January 17-

Stressed Out Over Homework: What Causes It and What Parents Need To Know

parent workshop from Educational Connections, Fairfax.

January 19-

The Power of Play: A Relationship-Based Approach to Improving Behavior

workshop hosted by Loudoun County Public Schools Parent Resource Services, sponsored by FFF, Ashburn. FLYER here.



January 27-

Advocating For Children & Families Living with Fetal Alcohol Spectrum Disorders (FASD),

hosted by Maryland CASA Association, Annapolis.

January 27-

Raising Your Kids by Keeping Your Cool morning workshop

hosted by Fairfax County Public Schools Parent Resource Center, Dunn Loring.

February 8-

The Ins and Outs of Qualifying for Social Security Disability, SSI and DAC Benefits

presented by attorney Sheri Abrams, at FFF in Fairfax.

FLYER here.



Anytime! -

Understanding Test Results for Dyslexia webinar

hosted by Virginia's Parent Educational Advocacy and Training Center (PEATC)

Anytime! -

Managing Teen Anxiety on-demand video presentation

from the Alexandria City Public Schools Parent Resource Center.
________________________________

Save the Date!

Mark your new calendars now for our 4th annual Spring Forward Family Fun Day on Saturday, April 29 at Providence Community Center, Fairfax (by the Vienna metro station). A day just for foster, adoptive and kinship families to connect, learn, relax and play!
Registration opens in February.



Youth and Young Adults - Step Out & Step Up!
Teens and young adults can get some peer support and build your leadership skills.
Resolve to LIKE us!


Join the hundreds of followers of Formed Families Forward on Facebook and receive
the latest events, information and resources just for formed families. Did you see the suggestions for disability-friendly toys? Watch a free webinar from Alabama's Adoption Connection? Or learn about the new long term care waiver information sessions? Like us and you won't miss a thing!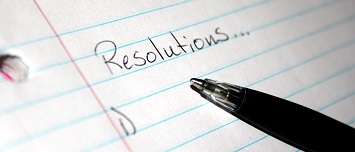 Formed Families Forward provides training and support to northern Virginia families formed through adoption, foster care and kinship care who are raising children and youth with special education needs. We also serve professionals who work with our families. Consultations and most trainings are free of charge to parents and caregivers raising children and youth with special needs.




Moving Formed Families to Better Outcomes


Reach us at www.FormedFamiliesForward.org, info@formedfamiliesforward.org or call (703) 539-2904.

Kelly Henderson, Ph.D., Executive Director
This project is supported in part by the U.S. Department of Education, Office of Special Education Programs (OSEP). Opinions expressed herein are those of the project and do not necessarily represent the position of the U.S. Department of Education.
| | |