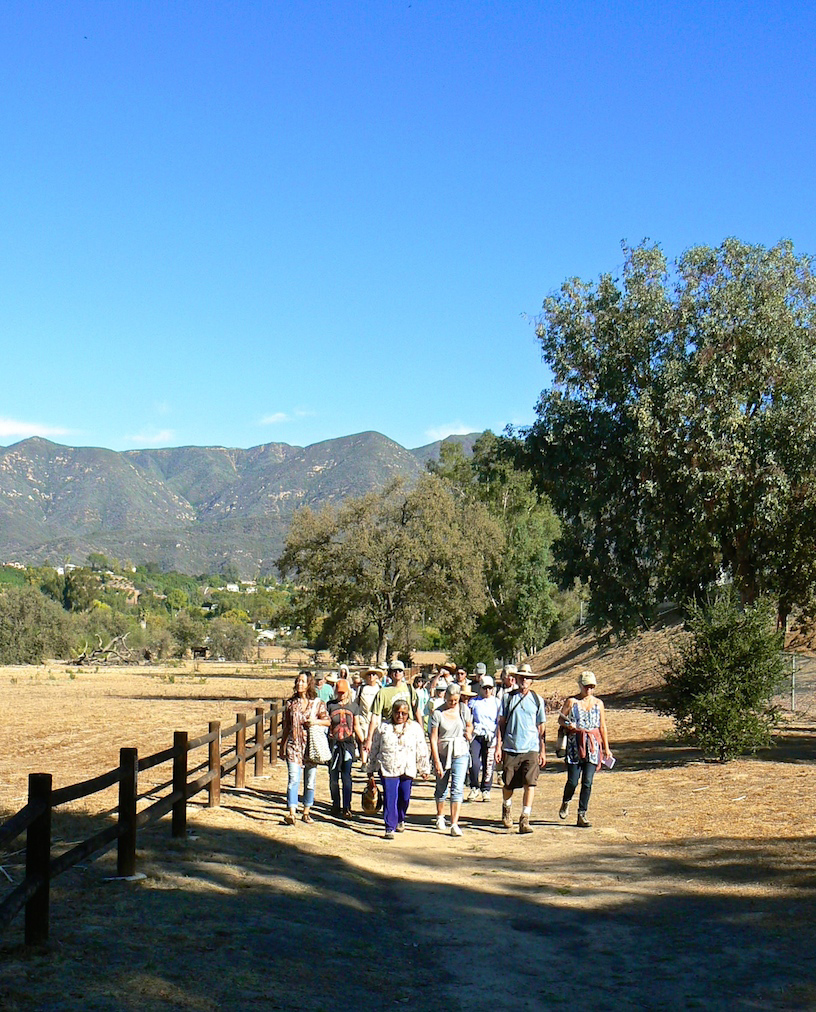 Julie leads the Herb Walk on OVLC's Ojai Meadows Preserve    (All photos: Lorenz K. Schaller)
Thank you to Julie Tumamait-Stenslie, our November guest 
And thanks to all of you who participated
Thirty people joined me and Julie Tumamait-Stenslie for the Herb Walk and Acorn Workshop on November 9. After her welcome song and Four Directions Blessing with indigenous White Sage, we explored the Ojai Valley Land Conservancy's Ojai Meadows Preserve. We identified and discussed 25 native trees and plants including Black Walnut, Cattail, Tule, Hollyleaf Cherry, Wild Rose and Valley Oak ( Quercus lobata), pictured below, the source of the acorns we would be processing in the afternoon.
After lunch we reconvened at Euterpe Farms where Julie led us through the steps of processing acorns to a flour-like meal and then cooking it.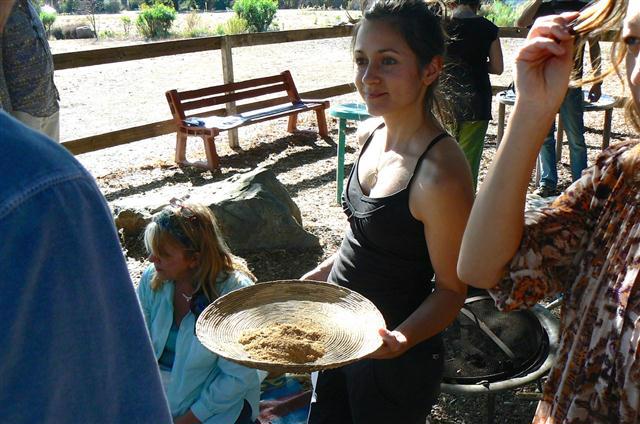 Lisa Grangereau with winnowed acorn meal
She also treated us to homemade acorn cookies that were absolutely delicious. Thank you, Julie!
  That is the question for writer Kit Stolz
For an in-depth look at the science behind this year's forecast for a good (if not great) rainy season this winter, take a look at Ojai journailst Kit Stolz's cover story from the Ventura County Reporter earlier this month.
Bonus feature: the specifics of how climate change may be pushing us towards more drought long-term, a phenomenon known as the Ridiculously Resilient Ridge.
Holiday gifts for the herbally inclined
With the holiday gift season now upon us, the Herb Walks Store at Herb Walks.com is the place to find that special reference book or field guide for the person in your life who shares your interest in native plants, herbal knowledge and related topics.

If that special person is really you, you might consider telling any of your loved ones who ask for suggestions that they can shop for you there.
We have Siskiyou Cedar incense from Juniper Ridge and Herb Walks Gift Certificates, too, so please take a minute to check it out. Your purchases help to defray our expenses and are much appreciated.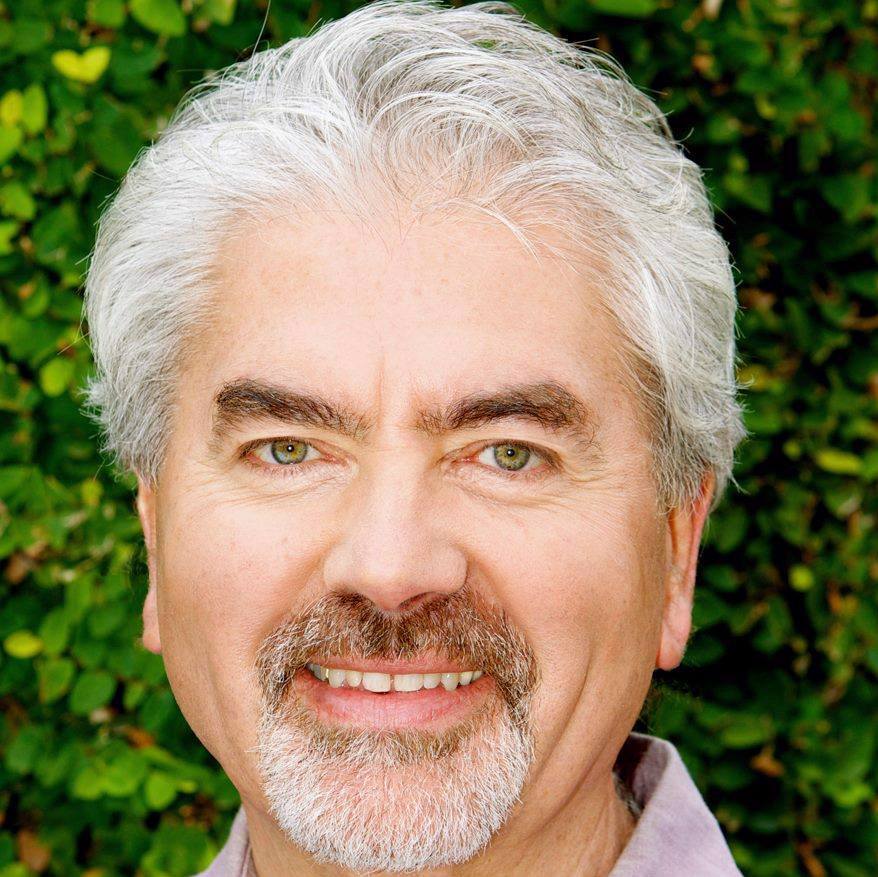 Thomas Bostrom
Native Landscaping Workshop
Not one, not two, but three special guest presenters will join us for this event
As our thank-you to you for opening and reading this newsletter, here is a discount code worth 10% off all items (except Gift Certificates and event admission charges) for the month of December at the
Herb Walks Store
.
Just click on the Herb Walks logo below to get the code, then copy and paste it when requested at checkout.
Merry Christmas and Happy Chanukah!