Professor Jim Adams entertains and enlightens on an Herb Walk last year




Pharmacology Professor Jim Adams returns Sunday, June 16





Meet this remarkable author and teacher in person in Ojai this month



Please join us for the return of Professor James D. Adams of the USC School of Pharmacology on Sunday, June 16. Dr. Jim will lead a Medicinal Plant Walk and Acorn Preparation Workshop at Wheeler Gorge Nature Trail and Visitor Center from 9 a.m. to 12:30 p.m.

The outdoor event will be followed by an optional lunch discussion with Jim and Lanny at the all-organic Farmer & the Cook Cafe in Meiners Oaks.

This will be Professor Adams' fourth visit to Ojai -- by popular demand -- since we first met him in the Spring of 2012. His unique blend of modern pharmacological research and knowledge of ancient Chumash healing ways has made him a crowd favorite among many of our Herb Walk fans interested in learning about herbal medicine for the 21st century.

You can read more and sign up here for this special event.
On Stunt High Trail by Cold Creek
Discover a secret canyon and creek hidden in the Calabasas Hills

Rondia and I are returning to the Los Angeles area on Saturday, June 8, for an Herb Walk on the Stunt High Trail. This will be an easy, slow-paced walk for the most part with some elevation drop down into the canyon and the inevitable climb back up. The trail is on Cold Creek in the Calabasas Hills. Located on the north side of the Santa Monica Mountains, it's accessible from PCH, 101, Malibu, and Topanga Canyon.

You will learn to positively identify native herbs and trees and discover their many uses for food, medicine, survival, crafts, ceremony, and much more. Information will be shared on the ecological value of native plants, sustainable use of natural resources, and other aspects of natural history.

Read more and sign up here.






Healing with Medicinal Plants of the West




Get yours signed on Saturday, June 16




Exactly one year ago, the Second Edition of this remarkable book was added to our Bookstore and featured in this column. With Dr. Adams returning this month and the new Third Edition now available, I'm bringing it to your attention again.

Co-written by USC Professor of Pharmacology Jim Adams and the late Chumash healer Cecilia Garcia, the full title of the book is Healing with Medicinal Plants of the West: Cultural and Scientific Basis for Their Use.

For each plant, the book provides:

a photograph and description
traditional uses
active constituents
recommendations for use
references
and for some plants, detailed recipes are given
This book presents

a groundbreaking synthesis of ancient and modern medicine. As the authors explain: "Plants have been used as medicines since the beginning of the human species, about 200,000 years ago. This means that the human species has evolved with plant medicines. There has been an intense natural selection such that people who responded to plant medicines survived and passed on their genes. We must continue to use plant medicines today. This book will teach you how."



The late Cecilia Garcia, co-author of Healing with Medicinal Plants of the West


You can read more or order the book here.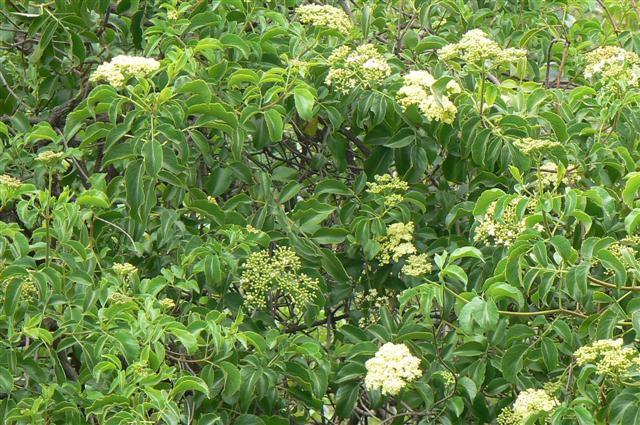 Elderberry ( Sambucus nigra), one of 5 universal plants from the May Kwiz
Kaufer's Kwiz
C'mon, everybody! Let's get kwizzical!

Congratulations to Keith Farrar, the first of several sharp-eyed, attentive Herb Walkers who sent in the correct answer to last month's Kwiz. Keith won a free Herb Walk by naming Elderberry, Chamomile, Mugwort, Yarrow and Stinging Nettles as the 5 plants that Dr. Jim Adams said our ancestors carried around the world with them because "they knew we would need them." Jim discussed them on his Medicinal Plant Walk with us on March 24 and Keith acknowledged, "I always try to take good notes at your classes!"
This month's Kaufer's Kwiz is an online treasure hunt! The directions can be found by clicking on the treasure map below.
The first person to reach the treasure and email me the answer wins the prize of a free Herb Walk. Send your answers to
lanny@herbwalks.com
.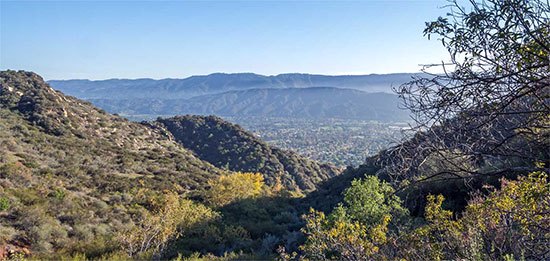 Sweeping view of the Ojai Valley from the Preserve ( Photo by Les Dublin)



OVLC to open the new Valley View Preserve on June 15





What a tremendous acquisition for future generations of Ojaians!



The Ojai Valley Land Conservancy has done it again. This time, they've saved the heart of the Ojai viewshed from development by purchasing and creating the Valley View Preserve. On Saturday, June 15, at 9 a.m., the OVLC will hold the Grand Opening Ceremony for the new Fox Canyon Trailhead, Naturally, the event is open to the public.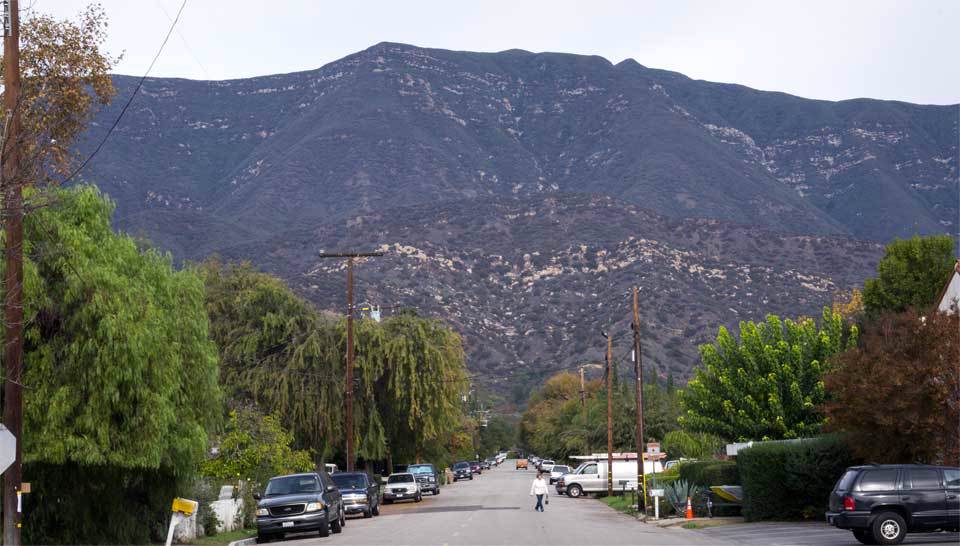 View of the new Preserve from Oak and Fulton Streets in Ojai ( Photo by Les Dublin)


Then, on Sunday, June 23, they invite the public again to gather at the Gazebo in Libbey Park from 3 to 5 p.m. for the Valley View Preserve Opening Celebration.


The Valley View Preserve measures almost 1 mile east to west, and is roughly ½ mile deep, covering 195 acres. The community of Ojai came together to help make this possible. Our thanks to all who contributed and/or worked to make this happen.