Pascal Baudar's variations on his wild Mugwort-Lemon beer. See link below for details on workshop.

Jim Adams displaying his handmade traditional Chumash ceremonial skirt. Photo: Lanny Kaufer

Summer Medicinal Plant Workshop
Please join me and special guest Professor James Adams of USC School of Pharmacy on Saturday, June 17, from 9 a.m. to 4 p.m for a one-day Summer Medicinal Plant Workshop on how to treat summer colds, adjust to the changing season, treat pain and anxiety, and stay healthy all summer.

The morning plant identification session will take place on the pathways at the Ojai Valley Land Conservancy's Cluff Vista Park, a native plant garden in downtown Ojai, where Dr. Adams and I will identify and discuss the medicinal uses of a wide variety of native plants.

The afternoon hands-on preparation session will be held at a community kitchen in Ojai. After the workshop, participants will receive a complete list of all plants that are identified and/or utilized with recipes and other info.


The morning outing from 9 a.m. to 12 p.m. will be a slow-paced stroll around the park. It is wheelchair-accessible. It will involve stopping for discussion for periods of time. A few benches are scattered about. A lightweight campstool could be useful as well.

After a one-hour lunch break, the afternoon kitchen session from 1:00 to 4:00 p.m. will focus on preparing seasonal plants for edible and medicinal uses. Some of the plants to be used are Green Everlasting, Elderberry, Datura, Prickly Pear, Cleveland Sage and acorns.


You can sign up now at
this link
.
Are you on facebook? Visit and "like" my HerbWalks page for more updates and photos.
Nature Hikers entering Potrero John Canyon under deep blue skies. Photo: Jill Forman
Nature Hike to Potrero John Camp

A thunderstorm with potential for lightning postponed this hike from its original May date. On Saturday, July 2, weather permitting, we'll head into the Sespe Wilderness of the Los Padres National Forest on Potrero John Creek, 20 miles north of Ojai. We'll cover 1.7 miles each way on a mostly level trail with some elevation gain through chaparral and riparian settings, beginning at 3700 feet.

This hike is presented under a Special Use Permit from the Ojai Ranger District Office of the U.S. Forest Service designed for guides who provide recreational and interpretive services to the public.

To learn more and sign up, click here.
Photos from the Memorial Day Nature Hike to El Nido Meadow.
Thank you, Josh Friedberg and Michael Taylor, for sharing photos of this hike. As promised, I identified the plant photos and posted your albums on my website page called
"Links to Participants' Photos."
Enjoy and learn, everybody!
The late Milt McAuley, renowned author and expert on the plants and trails of the Santa Monica Mountains.

This is the flora you should have on your bookshelf

The Santa Monica Mountains are a great wildflower garden for Southern California. In fact, almost every plant along our coast and in our hills and inland valleys can be found in Milt McAuley's epic
Wildflowers of the Santa Monica Mountains
.
This month I'm offering a hefty 20% discount on this 575-page book exclusively to readers of this newsletter.
You won't find it for less anywhere else. Just follow
this link
to the discount code and enter it at checkout.
Hollister Meadow at Arroyo Hondo Preserve. Photo: James Wapotich
I was introduced to this beautiful coastal location north of Santa Barbara by writer and hiking guide James Wapotich who says "Arroyo Hondo is considered by many to be the jewel of the Gaviota Coast." The preserve is managed by The Land Trust for Santa Barbara County. The Arroyo Hondo Preserve features a year-round creek surrounded by coastal chaparral and grassland. There is a great deal of plant diveristy to be seen on a short hike. It also is where the Chumash village of Tuxmu was once located.

Read more and sign up here.

Pascal on the trail with us last year holding up Mugwort, one of his favorite beer ingredients.

Don't miss Pascal Baudar in Ojai this year!!
Pascal Baudar, author and renowned professional forager for L.A.'s top chefs, will join me for an Herb Walk on Wheeler Gorge Nature Trail and then lead a field workshop on making wild gourmet and medicinal beers and other creations from his best-selling 2016 book,
The New Wildcrafted Cuisine: Exploring the Exotic Gastronomy of Local Terroir.
Pascal will have copies of his book on hand for sale and signing.
Read more and register
here
. A word to the wise: This event sold out quickly last year.
This is so cool! A 24-hour webcam set up at a California Condor nesting site at Devil's Gate in the Sespe Condor Sanctuary. The chick is visible in the cave entrance in the screenshot above. Or click on it to go straight to the webcam. You can thank the
Cornell Lab of Ornithology
for this. They are my go-to site for bird info, songs and photos.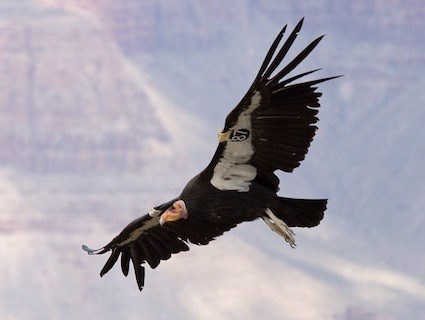 Photo: Ned Harris
Nature's Most Amazing Medicine: Phytochemicals
Here's a link to an informative article by Dr. Barry R. Parker (Professor Emeritus, Idaho State University) that provides a simple introduction to some of the terminology used by pharmacologist Jim Adams at his Ojai workshops like the one coming up this Saturday.