November 2022 HerbWalks & OjaiHerbal Newsletter
Rondia looks happy because her Southern Soul Supper is sold out. But don't let that stop you from joining the waiting list. If a space does not open up for you, you will be among the first to know the next time she offers a dinner. And given that there is almost always a last-minute cancellation, you just may get seated on November 5. Check it out
here
.
The incomparable Jess Starwood presents one of her amazing wild food events on Saturday, November 12, in Ojai. The Forest Table Dinner will feature 7 vegetarian courses of foraged foods and beverages with narration by Jess as the plates come out. Register
here
.
Please join me at Taft Nature Preserve near Lake Casitas on November 19 for the last Natural History Walk of 2022. Sign up with them at
this link
.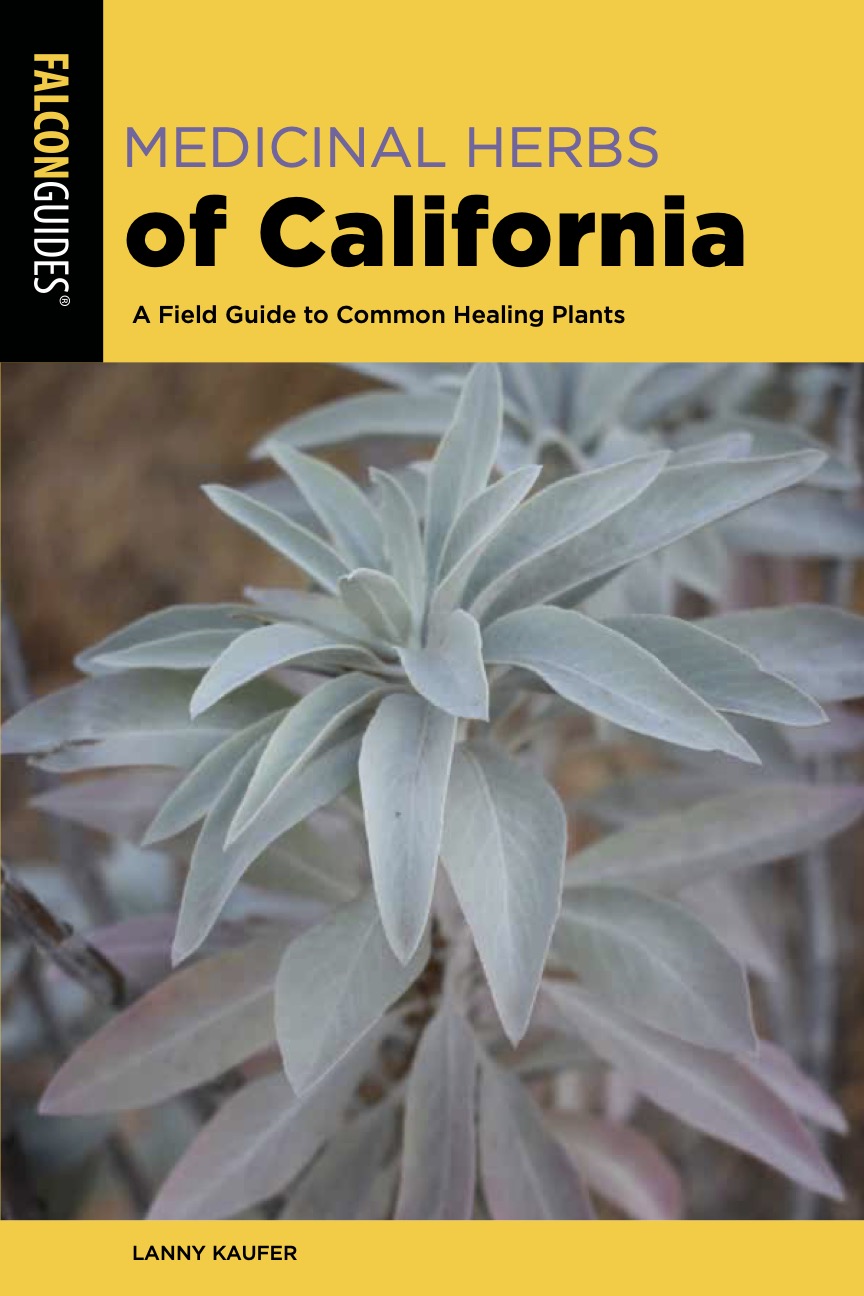 Are you thinking ahead to the holidays and wondering what special gift to get for the nature-loving hiker in the family? How about a signed copy of my book? You can order it on my website by visiting
this link
or clicking on the photo above. (Use the
"Order notes (optional)"
field at checkout to request a simple autograph or a book signed to that special person.)
If you don't care about a signed copy, you also can find them on the shelf
in Ojai
at
Bart's Books, Crystal Corner, Farmer & the Cook, Ojai Valley Brewery, Ojai Valley Museum, Poppie's Art & Gifts, Rainbow Bridge, Sespe Creek Collective, Shangri-La Care Cooperative, and Wheeler Gorge Visitor Center
;
in Ventura
at
Ema's Herbs, Green Thumb Nursery, Timbre Books
, and
Ventura Spirits
;
in Calabasas
at Santa Monica Mountains Visitor Center Store;
in Santa Barbara
at
Chaucer's Books
and
The Book Den
;
in Solvang
at
The Book Loft
; and at
Barnes & Noble
in
Ventura, Thousand Oaks, Calabasas
and
Valencia
.
Be sure to share tell your giftee about the hyperlinked bibliography I created as a free online supplement to make the sources of information cited in the book easily accessible.
Book signing at Bart's Books in June. Photo by Eliane White

Hyperlinked bibliography for Medicinal Herbs of California

Do you own a copy of my book, Medicinal Herbs of California?

Have you noticed that it

has over 350 citations referencing the sources of information I present? Those citations required 176 bibliography entries for books and online journal articles to back them up.

As you know, URLs are long and there's no convenient way to transfer them from the printed page to a web browser. So I created an online, hyperlinked bibliography for you, my loyal readers. You can find it on my website at this link. Please share with others you know who have the book.

Forest Table Wild Food Dinner on Saturday, November 12


Join local forager, herbalist and chef Jess Starwood for a seven course wild food dinner, celebrating all that the season offers. Late autumn is the time for acorns and mushrooms, roots, nuts and seeds, spices and flavors that will nourish us during the colder months and to be ready for spring when it comes again.

Throughout the evening you will explore the unique and unusual flavors of the local environment that you'll find nowhere else—a true celebration of time and place.

Learn more and sign up at this link.

Two Mile Pool on Sespe Creek accidentally hit with Phos-Chek. Photo by Peter Deneen for Ojai Valley News

Fire retardant pollutes Sespe Creek as Howard Fire extinguished

ARTICLE BY PETER DENEEN AS PRINTED IN THE OJAI VALLEY NEWS ON OCTOBER 28:

"On a sunny and stormy Saturday afternoon Oct. 8, the Howard Fire ignited along a sweeping bend of Sespe Creek in the mountains north of Ojai. In response, the U.S. Forest Service dispatched a fleet of aircraft, which contained the blaze using swaths of fire retardant painted across more than a mile of forest, and intercepted Sespe Creek in two locations." OVN subscribers can click here to read the article. Everyone else, please subscribe at this link.

Natural History Walk at Taft Nature Preserve on Saturday, November 19


Please join me for a Natural History Walk at Taft Nature Preserve on Saturday, November 19, from 10:00 a.m. to 12:00 p.m., meeting at 9:45 a.m. We will explore trails through the wild parts of the property, identify and discuss native plants, and observe birds and animal tracks in the context of local ecology.

This event is a perfect fit with my personal mission to open a space for people to connect with the natural world, starting with the plant community. And Taft Gardens and Nature Preserve is an amazing place!

To read more and signup, vist this link.

Click on the USFS logo above or the hyperlink below to visit the newly redesigned Ojai Ranger District (ORD) webpage for the latest info on trails, fire conditions, campgrounds, closures and more.


Are you interested in collecting small amounts of plants in the National Forest for personal use? Contact Forest Botanist Heidi Guenther at heidi.guenther@usda.gov to apply for a free collection permit.

Planting Guide for Gardens and Restoration Sites

Are you ready to plant natives to capture the winter rain that's coming? Check out Calflora's address-specific Planting Guide! Just sign in and enter your address.
|