Naturalist/photographer Bruce Vincent and pharmacologist/author/healer Dr. James Adams joined us for two outstanding special events in October. So here's a big shout-out of thanks to both of them. Thank you!!!
On Sunday, October 19, Bruce and his wife Alexi accompanied us to three scenic locations in Rose Valley that provided varous photo opportunities. Our last stop was Rose Valley Falls Trail where we found the Brown Dogwood leaves turning fall colors....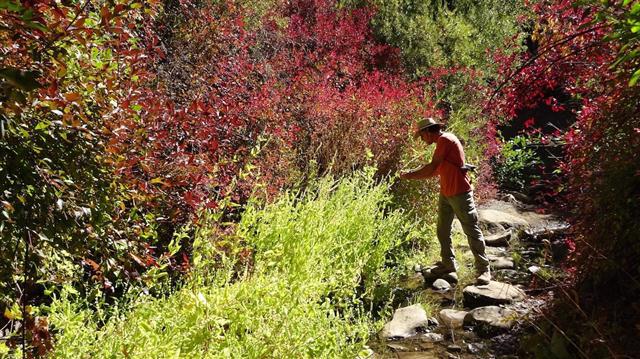 Photo by Robert Feist
..and water still flowing down the Falls.
Photo by Holly Woolson
Bruce's eye for artistic composition and his useful tips on lighting, focus, and other key aspects of photography made for an "enlightening" day. After the outing, most of us reconvened at Farmer and the Cook in Meiners Oaks where we ate delicious organic food and reviewed our photos on a laptop.
A week prior, on Saturday, October 11, Dr. Adams hiked with us into the Upper North Fork of Matilija Creek where he dispensed medicinal plant knowledge and health wisdom in his inimitable style.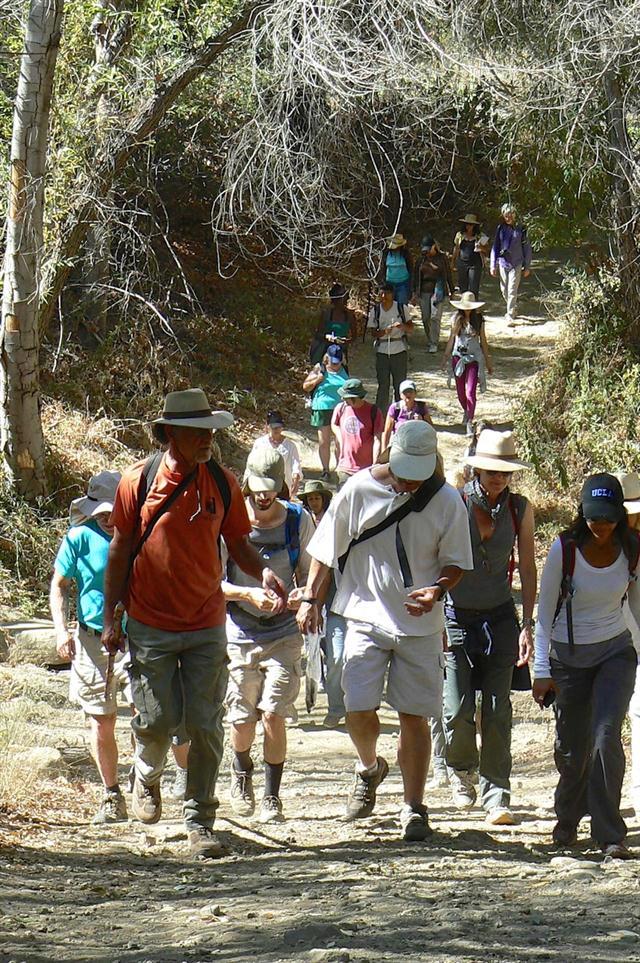 Photo by Lorenz K. Schaller
Jim shared information and recipes for California Bay, Coastal Sagebrush, White Sage and Yerba Santa among some 17 plants that we ID'ed and discussed. What a resource he is!
We are indeed privileged to have experts like Bruce and Jim participating in our programs.