September 2022 HerbWalks & OjaiHerbal Newsletter
For the 10th year, we'll return to my favorite Herb Walks location on Pine Mountain on Sunday, September 18, for a Fall Equinox Nature Hike. Click on the image by Bryant
Baker of Los Padres ForestWatch to learn more and sign up.
This is our go-to spot when the weather gets too hot in Ojai. There's a great diversity of plants and sealife to take in. Click on the image to learn more and sign up for the Herb Walk on Sunday, October 2.
Get ready for another enlightening, seasonal, hands-on experience on October 8 in Ojai with Professor Emeritus Jim Adams of USC School of Pharmacy. Click on the image by Lisa Fimiani of the Swimmer Medicinal Garden to learn more and sign up.
This will be my final Natural History Walk of 2022 at the amazing Taft Nature Preserve. Click on the image to learn more and get instructions for signing up.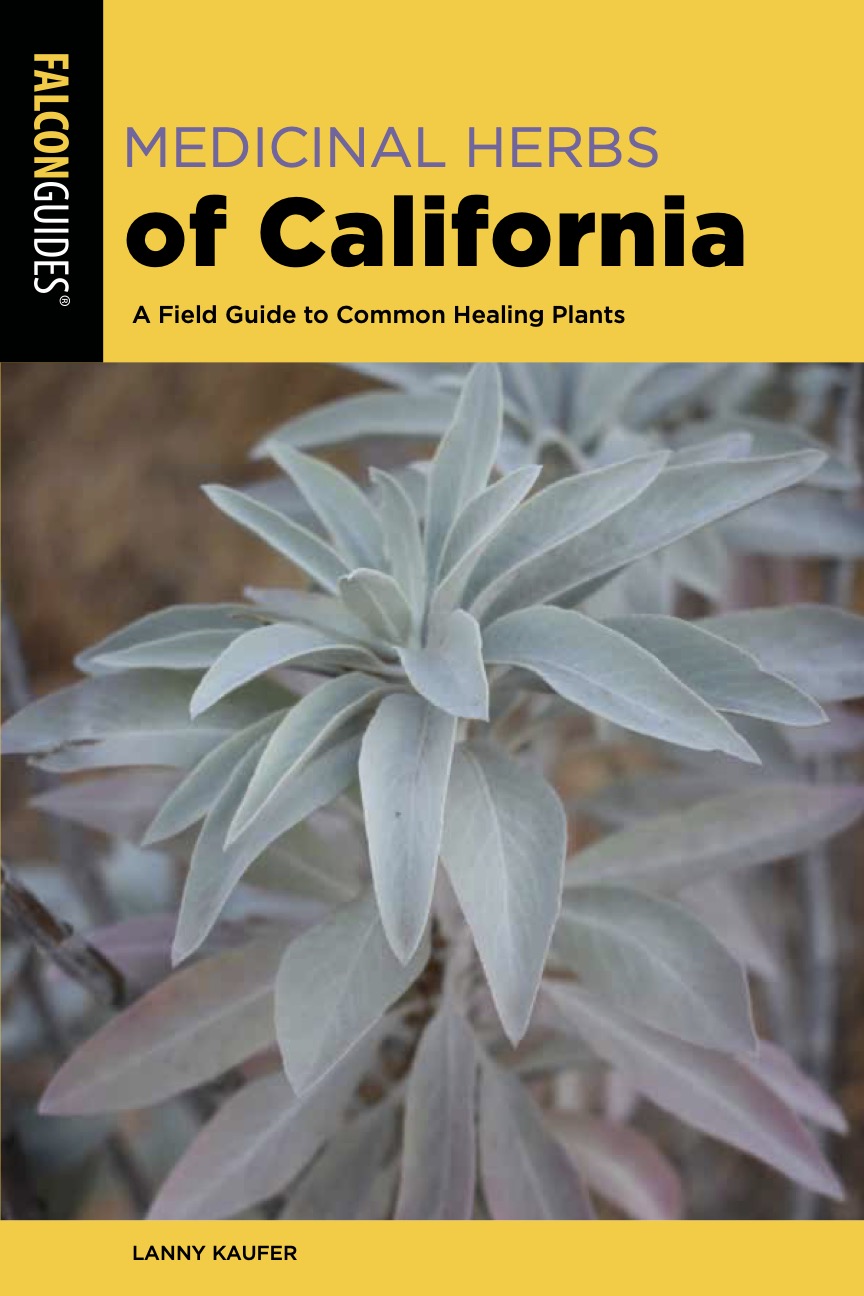 If you've already purchased my book, thank you! Remember, local authors and independent outlets appreciate when you buy direct from them in person or at their websites. I always have books with me at my events. And you can order the book on my website by visiting
this link
or clicking on the photo above. (Use the
"Order notes (optional)"
field at checkout to request a simple autograph or a book signed to your name.)
You also can find them
in Ojai
at
Bart's Books
,
Crystal Corner
,
Farmer & the Cook
,
Ojai Valley Brewery
,
Ojai Valley Museum
,
Poppie's Art & Gifts
,
Rainbow Bridge
,
Sespe Creek Collective
,
Shangri-La Care Cooperative
, and
Wheeler Gorge Visitor Center
;
in Ventura
at
Ema's Herbs
,
Green Thumb Nursery
,
Timbre Books
, and
Ventura Spirits
;
in Calabasas
at Santa Monica Mountains Visitor Center Store;
in Santa Barbara
at
Chaucer's Books
;
in Solvang
at
The Book Loft
; and wherever fine books are sold.
Or if you'd like to "check it out" before you add it to your backpack and bookshelf, you can find it in the
Ventura County Library
at the Ojai, Oak View, and E.P. Foster branches.
Please see the article below, revised and reprinted from last month's newsletter, about the hyperlinked bibliography I created as a free online supplement to make the sources of information cited in the book easily accessible.
Full Moon Nature Hike this Friday, September 9


On Friday evening, September 9, from 6:00 to 8:30 p.m., I'll lead a Full Moon Sunset Nature Hike above the Ojai Valley where we can watch the simultaneous sunset and moonrise.

We'll meet at the trailhead at 5:45 p.m. for a 6:00 p.m. start, then gradually hike about 1.5 miles to a vista point, experiencing some elevation gain on a well-worn, dirt fire road with uneven footing in places.

Along the way we'll stop to meet some valuable edible and medicinal plants, possibly including:

California Buckwheat
Black & Purple Sage
Toyon
Hollyleaf Cherry
Prickly-Pear
and, hopefully, the fragrant night-blooming Brickellbush.

Please visit this link to read more and sign up.

Click on the USFS logo above or the hyperlink below to visit the newly redesigned Ojai Ranger District webpage for the latest info on trails, fire conditions, campgrounds, closures and more.

Are you interested in collecting small amounts of plants in the National Forest for personal use? Contact Forest Botanist Heidi Guenther at heidi.guenther@usda.gov to apply for a free collection permit.

The Reyes Peak Trail in the forest on the north side of Pine Mountain

Fall Equinox Nature Hike on Sunday, September 18


On Sunday, September 18, 2022, I will lead my 10th annual Fall Equinox Nature Hike in the peaceful Mixed Conifer Forest on the "sky island" known as Pine Mountain (elevation: 7000 feet). I promise that first time visitors to this area will be surprised and delighted to find a thick forest of pines, fir and incense-cedar so close to the Ventura coast. If we're lucky, pine nuts will be falling as we walk.

Please join us to find out what the buzz is all about. Learn more and sign up at

this link.

Book signing at Bart's Books in June. Photo by Eliane White

Hyperlinked bibliography for Medicinal Herbs of California

Do you own a copy of my book, Medicinal Herbs of California?

Have you noticed that it

has over 350 citations referencing the sources of information I present? Those citations required 176 bibliography entries for books and online journal articles to back them up.

As you know, URLs are long and there's no convenient way to transfer them from the printed page to a web browser. So I created an online, hyperlinked bibliography for you, my loyal readers. You can find it on my website at this link. Please share with others you know who have the book.

Shovelnose Guitarfish and Round Sting Rays at Carpinteria Salt Marsh Herb Walk, July 2021. Photo: John Brant

Carpinteria Salt Marsh Herb Walk on October 2


On Sunday, October 2, from 9 a.m. to 11 a.m., after having to cancel the July walk, we will visit the Carpinteria Salt Marsh Nature Park, also known as El Estero, a rare salt wetland in Southern California.

Nearly destroyed by development, the remaining estuary was restored in the late 1990s by a group of concerned citizens along with the City of Carpinteria, UCSB, and the Land Trust for Santa Barbara County.

The Nature Park includes walking trails and interpretive signage. It is home to hundreds of migrating birds and other wildlife, including exotic sharks, rays, and native fish which can be seen from the trail when seasonal and tidal conditions are right.

Please visit this link to read more and sign up.

Ema's Herbs on Main Street in Ventura

If you believe, as I do, that herbs have the ability to help treat, cure and prevent disease, then you owe it to yourself to visit Ema's Herbs in Ventura. While there are other shops in Ventura and Santa Barbara Counties that carry herbs, Ema's Herbs stands alone, in my opinion, as the premier, full-service herb store in our region.

Ema Omanovic came to California from Bosnia & Herzegovina where she graduated in 1984 from Sarajevo University with a Ph.D. in Pharmacy. She

decided to open a practice here based solely on natural medicine practices. Then in 1989,

she opened the store in its current location at 695 E.Main St. in Ventura.

The recipes and blends found in Ema's Herbs are a collection of research, training and personal experiences of Ema Omanovic.

Since 2014, Ema's daughter, Sara Omanovic, has continued the business. Through years of apprenticeship, personal research and taking naturopathic classes, Sara is carrying on the dream to grow Ema's Herbs as an all-encompassing healing center.

Sara describes Ema's Herbs as "a family business that starts with my mom and myself, with having someone who really does care about your body and your health as if you're a family member. We try to get you to the complete equilibrium and foundation where your body can feel best. Also, the shop is a place to come to where you feel like you can connect with medicine a little better, where it doesn't feel like an abstract thing."

Ema's Herbs is open Tuesday through Friday from 11 a.m.to 6 p.m. and Saturday from 11 a.m. to 5 p.m. Their website is at EmasHerbs.com.
|