Hungry for Music Notes
August 2016
Hungry for Music is an organization that supports music education and cultural enrichment by acquiring and distributing quality musical instruments to underserved children with willing instructors and a hunger to play.

Notes

from the R

oad




by Jeff Campbell

The travel miles pile up and the instrument donations increase! Over the next two weeks I will be traveling the midwestern and southern states, picking up instruments and also delivering them to our partners in Cleveland, Detroit, Chicago, Memphis, Nashville, and New Orleans. You can keep up with our travels on Facebook.

I am very excited about our partnership with the Spirit of Harmony Foundation. Next week we will be delivering over 75 instruments to a new school in New Orleans, Livingston Collegiate Academy.

The awesome folks at Spirit of Harmony have also invited us to participate in Todd Rundgren's Music Symposium at Notre Dame in the fall. We will be conducting a music instrument drive that will culminate with the Notre Dame vs. Duke gridiron matchup. (Scroll down for promotional video.)

I am really looking forward to attending the ARK-LA-TEX Music Heritage Festival in my hometown of Shreveport and distributing the instruments that we and the Heritage Festival collected with the help of Shreveport Music. The trip will be a whirlwind, but when the dust settles there will be many more children and programs with opportunities to experience the joy of music!

We appreciate your support of our mission and I hope to see you on the road!

Hungry for Music, along with the Hudson Valley Musicians Collective, will be hosting the Instrument Petting Zoo at the Summer Hoot on August 27-28.


We are also accepting instrument donations throughout the event. For more info, please vist the Hoot

website

.


A collaboration between Universal Music Classics and Hungry for Music will result in the distribution of Jazz a

nd Classical Music CDs to fifty middle and high school music programs

across the country. Universal Music Classics made the donation in hopes

that more children and teenagers will be exposed to jazz and classical

music.

Hungry for Music will be distributing the CDs to schools next

month.If you would like your school to receive CDs or if you know of a school that would

appreciate a donation of jazz and classical music CDs, please let us know.

Hungry for Music partner, Prizm, brings music opportunities and smiles to underserved communities in Memphis. We have supplied violins to them in the past and shipped more violins, along with brass and woodwinds, to them last week.

"This program would not be possible without your help!" Priscilla Tsai, Music Teacher

In 2014,

two

Chicagoland

teens - Bella Masterson and Bella Kiser - created

TACO (Teen Artist's Creative Oasis)

as a s

afe place for local youth artists and musicians to display and

perform

.

Earlier this year, TACO

hosted an event called "Value the Youth" and

raised nearly $600 for Hungry for Music.

We appreciate your support, TACO. Keep up the great work!




HFM and SoHF Team Up for Notre Dame Instrument Drive and More

Volunteers Needed for Foreigner Concerts

Congratulations to Hungry for Music volunteer extraordinaire James Vance, a recent graduate of George Mason University with a degree in Psychology!


His assistance with picking up instruments, helping out at the HFM

instrument warehouse, and shipping instruments to recipients has been

invaluable to us over the last several years

We wish you the best with

your future plans, James!

Isaiah at Anthropos Arts in Austin, playing a Roland keyboard donated by Hungry for Music.

Anthropos is a great program. Learn more about them.

HFM Throwback -

Rhode Island Fiddle Project

"Many students already are engaged in peer leadership and peer teaching, as they learn new music, they begin to pass it on and strengthen their own knowledge by teaching pieces to each other."
Rachel Panitich, Music Teacher


We have made several donations to the Rhode Island Fiddle Project since 2011, and they have referred us

to other programs in the area that we've supported.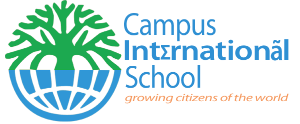 "I want to let you know of the impact that Hungry for Music and the Rock Hall has made on our kids this summer. I was able to give so many instruments to kids who would never have the opportunity to have their own instrument thanks to you all.
I have struggled for many, many years to find instruments for these deserving kids. Now we are up and running!"
Janice Pohl, Music Teacher
Campus International School
The mission of Campus International School is to develop inquiring, knowledgeable, lifelong learners who have the courage to act responsibly to make the world a better place. Located on the campus of Cleveland State University since 2010, it's a public school program with high standards and academic rigor. Learn more.
Since becoming a non-profit 22 years ago, Hungry for Music has brought the healing quality of music to more than eight thousand children through its musical instrument donation program. We appreciate everyone who has helped us along the way and could not fulfill our mission without the generosity of others.
If you are able, please donate funds, buy a t-shirt from our online store, or visit our website to find out about other ways you can support Hungry for Music.
Miss a recent newsletter? Click the link to view past issues.