Hungry for Music will launch a nationwide tour of U.S. cities in 2016 --
spreading the joy and inspiration of music and multiplying the good we can
do. The tour will launch in New Orleans in January with a major partnership announcement
and a plan to spread HFM's magic. The tour includes stops at
more than 24 cities in two years, planting music seeds that will grow our
outreach.
We are very grateful to professional golfer Ken Green for the use of a mobile
home that will serve as a mobile office during our musical
journey. Partnering with other
like-minded organizations and individuals, Hungry for Music seeks to insure
that if a child wants to learn an instrument, they will have the opportunity
with one of their very own.


We also want to thank Keith Dana of Design Consultants, Inc. for the awesome artwork and Shane's Signs for the vehicle wrap. The final touches will be added this week and you'll see photos in the next newsletter.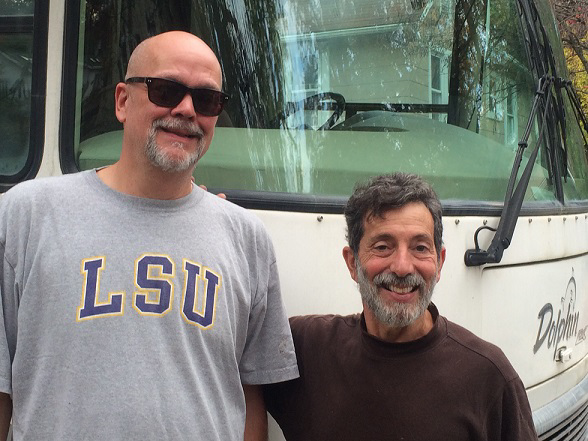 Hungry for Music Founder Jeff Campbell (l) and Gary Weinstein, in front of the vehicle that will help HFM spread the joy of music.