April 28, 2016 | IGSHPA News | Geothermal News
From the President
The Geothermal Reboot
"Start spreading the news", there are big things happening with Geo in New York. This was evident in Albany last week as NY Geo held their second geothermal conference. Over 210 people attended the "Breaking New Ground in Renewable Heating and Cooling" events. This more than doubled last year's turnout. The two-day event highlighted many reasons why New York is positioned to lead the states in GSHP deployment in the coming years.
Both days featured keynote speakers from important positions in New York energy. On Tuesday, John Rhodes (President and CEO) of NYSERDA (New York State Energy Research and Development Authority) spoke about geothermal and NYSERDA's 10-year $ 5 billion Clean Energy Fund. That night Donovan Gordon, NYSERDA 's Director of Renewable Heating and Cooling outlined his program plans for 2016-17, which will include measurement and verification projects. IGSHPA Board member, Jack DiEnna, gave a short update on the national geothermal scene, and emphasized the importance of (IGSHPA) training and standards.
On Wednesday, Audrey Zibelman, Chair of the NYS Public Service Commission, emphasized the role large-scale Geothermal deployment should play in helping the state achieve its ambitious long term energy goals. She detailed reasons why geothermal will be embraced by utilities in the next few years, and predicted geothermal programs would be coming from, not only the electric utilities, but water and gas utilities as well.
In addition to the keynote speakers, the conference featured excellent seminars and workshops from known industry experts. Ed Lohrenz, from Geoptimize, spoke at several sessions and also taught an IGSHPA CGD class, which was running concurrently with the conference. The conference concluded on Wednesday with the annual "top jobs" competition which was judged by a 5 person panel that included Arlene Anderson (DOE), Jack Dienna (IGSHPA), Mark Stimson (Bosch), Will Lange (GeoStar), and myself. The top award went to A & B Cooling and Heating Corp. for their net zero entry, the Benker Residence.
Kudos to NY Geo Executive Director, Bill Nowak, and his high energy Board for staging this exciting conference. We look forward to being a part of the third annual next year!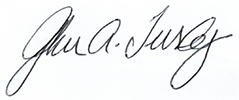 John Turley
President
2016 IGSHPA Board of Directors
Board of Directors Officers
The Board of Directors met April 13 in Dallas, welcoming the newly elected board members and electing officers.
Board of Directors Officers
President-John Turley, Middleton Geothermal Services
Vice President-Garen Ewbank, Ewbank Geo Testing, LLC
Secretary-Don Penn, Image Engineering Group Ltd./Don Penn Consulting Engineer
Treasurer-Cary Smith, Sound Geothermal Corporation

Newly Elected Board of Directors
At-Large-Kerry Rowland, Publis Service Company of Oklahoma
At-Large-Chris Smith-BMSN Consultant
General Membership-Jack DiEnna-Geothermal National & International Initiative
Floating-Don Penn-Image Engineering Group/Don Penn Consulting Engineer
Product Distributor-Cary Smith, Sound Geothermal
Utilities-Mark Faulkenberry-Western Farmers Electric Cooperative
Geothermal Pipe Sales Soar!
According to the Plastics Pipe Institute, geothermal pipe sales for January and February of 2016 increased 30.4 percent in comparison to the same time in 2015.
IGSHPA members can access specific geothermal pipe sales date information from the Plastics Pipe Institute through the members only portion of the IGSHPA website.
Architects will now be able to earn learning units through the American Institute of Architects when they attend a Certified GeoExchange Designer course through IGSHPA!

The CGD course approval is in addition to the Geo Inspector Workshop approval that was receiving in January.

Join us in Stillwater June 22-24 for the next CGD course and your opportunity to earn learning units for continuing education!
New IGSHPA Membership and Certification Structure Incoming!
You, our valued members, brought forth several concerns regarding the relationship between IGSHPA membership and IGSHPA certification. In addition, you voiced your opinion that the membership levels and types were either confusing or not applicable to your specific operation.


In an attempt to better meet our members needs and help enable their success, t
he membership committee and board of directors are finalizing an entirely new and revamped membership and certification structure.

These changes will address our members concerns and serve to create a more beneficial and cost-effective membership and certification environment for the GSHP industry through IGSHPA.


The anticipated rollout of the new membership structure and certification structure is the June renewal cycle. Watch your inboxes and mailboxes for more information!
Winnipeg CGD Training a Success!
IGSHPA recently held a Certified Geo Designers course (CGD) in Winnipeg, Manitoba, Canada. In attendance were: Carlos Del Campo, Aire Acondicionado y Climas SACV, Guadalajara, Mexico; Brendan Matson, Mowbray & Son, Inc., Minot, ND; Eric Nelson, Mowbray & Son, Inc., Minot, ND; and Bob McGreevy, Effective Energy Solutions, West Chester, PA. The course instructor was Ed Lohrenz, of GEOptimize, from Winnipeg, Manitoba, Canada.
IGSHPA Training and Accreditation Opportunities
IGSHPA has several opportunities across North America during 2016 for you to become certified or accredited through one of our programs. Please visit our training homepage for more info and to register to attend a class.
CGD Q & A Online Webinars:
Hosted by:
IGSHPA
Date:
May 5, 2016 & August 4, 2016

Accredited Installer Workshop:

Trainer:
IGSHPA

Date:
May 25 - 27, 2016

Location:
Stillwater, OK

Certified GeoExchange Designer - CGD Plus Course:
Trainer:
IGSHPA
Date:
June 22 - 24, 2016
Location:
Stillwater, OK
(Learning units available through AIA)
Geo Inspector Workshop

Trainer:
John Turley
Date:
July 20-21, 2016
Location:
New York City, New York
(Learning units available through AIA)
Geo Inspector Workshop

Trainer:
Cary Smith
Date:
September 28-29, 2016
Location:
Salt Lake City, Utah
(Learning units available for course through AIA)


IGSHPA GEOTHERMAL INSTALLER ACCREDITATION TRAINING - HeatSpring

Trainer:
Ryan Carda, P.E.

Date:
Rolling - Begin Immediately

Location:
Online


IGSHPA CERTIFIED GEOEXCHANGE DESIGNER (CGD PLUS) TRAINING - HeatSpring

Trainer:
Ryan Carda, P.E.

Date:
Rolling - Begin Immediately

Location:
Online
Standards Manual Updated
The latest version of our standards manual is ready for purchase on the IGSHPA website. Manuals can be purchased for $19 for members and $21.50 for non-members.
Industry Mourns Passing of Larry Eitelman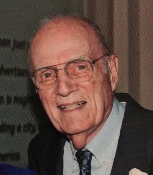 Larry Eitelman was born January 31, 1935, in El Reno, Oklahoma, and died April 22, 2016, in Tulsa. Larry attended Oklahoma A&M College (OSU) where he earned a degree in Mechanical Engineering. He worked in the Tube Finning business for many years designing and innovating. When most people started slowing down, Larry began a new career in the geothermal industry. He began designing, teaching and promoting ground source heat and cooling systems.
"He was one of the strongest supporters of the IGSHPA training program," said Jim Bose, former IGSHPA Director. "He was here
with his binder of transparencies for the projector
every time we had a training course. I never could get him to switch over to PowerPoint. Larry spread the word for geothermal all over the country. First, when he worked for McElroy and then when he worked for Florida Heat Pump. Larry traveled all over the country presenting to utilities, co-ops, homeowners, whoever needed him. He was always honest and fair and a real warrior for the technology. He had a real grasp of how the technology worked and how to work with people. Larry will be truly missed in our industry."
Funeral services were held April 26.
North Carolina, We Need Your Help!
Since the expiration of the North Carolina tax credit in 2015, many clean energy industries have been looking for ways they can continue on the path of success in the state.
The NC Sustainable Energy Association (NCSEA) is working with the geothermal GSHP industry to uncover that path, but they need your help! As NCSEA prepares to engage with decision-makers and work on strategies to overcome barriers and seize opportunities, they're looking to collect data on systems installed in North Carolina. With this information, NCSEA will be able to quantify the impact of geothermal GSHPs in North Carolina and show decision-makers why it's important to keep strong clean energy policies that promote development.
Please contact Kacey, kacey@energync.org, at NCSEA to learn how you can help us collect data on North Carolina projects.

NCSEA is also asking stakeholders the following questions. Please email Kacey, kacey@energync.org, with responses to these questions.
Why is it important that geothermal GSHP be considered a renewable energy resource and what opportunities would that open for the industry? For instance, would the purchase power agreement with the utility be sufficient for your customers to invest in this technology?
Are there any risks associated with classifying geothermal GSHPs as a renewable resource?
What Energy Efficiency Ratio (EER) rating is comparable to what Seasonable Energy Efficiency Ratio (SEER) rating to get an incentive from utility based energy efficiency programs? Are there states in the SE that have utility based energy efficiency programs that work in the favor of geothermal GSHPs? For instance, X rebate and Y EER rating is cost effective for the utility, developer, and customer.
Are there other incentive or rebates that can help fill the gap that the expiration of NC's tax credit left behind?

Thank you for helping NCSEA and the GSHP industry-at-large with this valuable project.

Parsons Voted New GEO Chairman


By unanimous vote of its Directors at its meeting in Lakeland, FL, the Geothermal Exchange Organization named Joe Parsons (EarthLinked Technologies) as its new GEO Chairman of the Board (2016-17). He has served on the GEO Board of Directors since May 2014.

Parsons is Chief Operating Officer at EarthLinked Technologies, responsible for product development, training programs, standards compliance and authorized dealer relationships. He has worked for EarthLinked since 1996.
GEO Action Alert

With Congress on recess next week, GEO is asking you to set up meetings with your Congressman and the Congressman's staff for a geothermal site visit to impress upon them the value of the geothermal technology. If you can't set up a site visit, make sure you are in communication with your Congressman to let them know how important the tax credits are to the GHP industry.


Have News?

Do you have news you want to share with IGSHPA for consideration for The Loop or Geo Outlook? Email
Erin Portman
with your news.