July 28, 2016 | IGSHPA News | Geothermal News
From the President
Denver 2017 Conference to Have Additional Track


Based on member feedback after our last conference in Kansas City, IGSHPA's Board and Staff decided to move our next technical conference and expo to March 2017. It was suggested that early spring is a better time for contractors to attend than fall when the push is on to finish projects before winter. This extra time has given us an opportunity to add something very special to Denver's conference offerings. Dr. Jeff Spitler from Oklahoma State, and other members of the IGSHPA Research Committee, have put out a call for papers on new research in the GSHP industry. The papers will be presented in a research track throughout the conference.

Already Dr. Spitler's group has received 69 abstracts from well known researchers representing 17 different countries. Papers will be submitted until September for review and the best will be chosen to be presented in Denver. Abstract topics that have been submitted to date include thermal piles, new thermal response test devices, new antifreeze mixtures, and much more. We thank Dr. Spitler and the Research Committee for their commitment to bringing the latest research in our industry to the conference.

Denver 2017 is shaping up to be one of the biggest and most exciting IGSHPA conferences in years. We will have more details in the next few months. To learn more about attending, presenting, sponsoring, or exhibiting, please contact the IGSHPA Staff. The conference will be held March 14-16, 2017 at the Crowne Plaza Denver Airport Convention Center. Save the dates!
Save the Date!!!

Sincerely,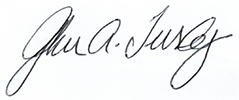 John Turley
President
Committee Updates
Advocacy Committee
-The advocacy committee is working on a white paper geared towards the CEO of electric utilities. The title of the paper GHEX's Role to Create the Utility of the Future. Once completed we plan to have a presentation to go along and host webinars to discuss the positive impact of GHEX.
On July 27, the Geothermal Exchange Organization hosted a conference call with state geothermal associations. Leadership from associations in California, Illinois, Iowa, Michigan, Minnesota, New York, Wisconsin, New England and the Mid-Atlantic region participated. IGSHPA Board Member Cary Smith and Advocacy Committee Chair David Thomison also took part in the wide-ranging discussion on federal and state policy and regulation. Participants shared challenges, successes and strategies to help move the industry forward. GEO and IGSHPA intend to make these meetings a regular occurrence with the next conference call coming in early October.


Conference Planning Committee
-
The Conference Committee has been working on ways to expand the value offered to attendees and exhibitors at the show. Increasing participation from both is a primary goal and providing new, tangible benefits will help on both fronts. The possible tax credit expiration may have contractors questioning their commitment to geothermal. We need to inspire/energize them, provide training/tools that will help them build stronger HVAC businesses, and prepare them to successfully sell geo without a 30% carrot. With NIBE owning three of the four largest geothermal manufacturers, securing a higher level of participation and cooperation from each will be the first step in unifying the industry like never before.
Thanks to the skills and expertise of every single member in our planning team, I have no doubt that we'll put on an amazing show.


Marketing Committee
-The marketing committee has reached out to the OSU College of Engineering, Architecture and Technology Marketing Manager to help with putting goals and action items together in a marketing plan. The committee is reviewing Geo Outlook articles on IGSHPA Connect, and helping with any other marketing tasks as needed.


Membership Committee
-The membership committee wrapped up the renewal campaign drive and is working on a former member renewal campaign as well that will continue through the 2017 conference in Denver. Stay tuned for how you might become involved!

Research Committee
-The research committee has been working on applying funding from Department of Energy and Oklahoma Gas and Electric Corporation to support research in characterizing performance of new designs of ground heat exchangers, evaluating impacts of GSHP applications on the electric grid, and development of a cost effective performance monitoring and fault detection system for GSHP systems. Members of the research committee also worked with several technical committees of ASHRAE in a work statement for developing a guideline for calculating the avoided source energy consumption due to waste energy recovery and heat pump technologies.


Standards Committee
-IGSHPA members Mark Morelli, Cary Smith and Roshan Revankar have been selected to serve on the IAPMO Technical Committee to review all proposals to the 2018 USEHC along with 13 other industry representatives. This is s 3-year commitment.
There Is Still Time To Renew And Recertify
The membership and recertification drive wrapped up June 30 but there is still time to renew and recertify if you missed the deadline. Please contact us right away if you think your membership or certification has expired.

The two changes in this renewal cycle are every member has a vote in the association and membership and certification are no longer tied together. Individual members have the option to recertify their accreditations and join as a member separately. T
hese changes address our members' concerns and serve to create a more beneficial and cost-effective membership and certification environment for the GSHP industry through IGSHPA.
July Certified Geothermal Inspector Workshop
PW Grosser Consulting hosted a Certified Geothermal Inspectors Workshop July 20-21 in Bohemia, New York. The course was taught by John Turley and Cary Smith. Attendees were John Ciovacco, Ballston Spa, New York; Kathy Cooper, Mountain View, California; Jeffrey Craig, Mays Landing, New Jersey; Stanley Crisp, Lillington, North Carolina; Josh Einbinder, Bellmore, New York; Zachary Fink, Commack, New York; James Flatley, Mays Landing, New Jersey;
Laura Hannah, Minneapolis Minnesota;
Olivia Hatalsky, Mountain View, California; Dave Hermartin, Bohemia, New York; Geoffrey Hoffer, Ballston Spa, New York; Andrew Joyce, Mays Landing, New Jersey;
James Quazi, Mountain View, California;
Pablo Rodriquez, Bohemia, New York; Douglas Swartz, York, Pennsylvania; and Bob Wyman, New York, New York.
IGSHPA Training and Accreditation Opportunities
IGSHPA has several opportunities across North America during 2016 for you to become certified or accredited through one of our programs. Please visit our training homepage for more info and to register to attend a class.
Accredited Installer Workshop
Trainer:
IGSHPA
Date:
August 24-26, 2016
Location:
Stillwater, OK
Certified GeoExchange Designer Course

Trainer:
Ed Lohrenz
Date:
September 19-21
Location:
Washington, D.C.
(In conjunction with WEEC)


Geo Inspector Workshop

Trainer:
Cary Smith
Date:
September 28-29, 2016
Location:
Salt Lake City, Utah
(Learning units available for course through AIA)


IGSHPA GEOTHERMAL INSTALLER ACCREDITATION TRAINING - HeatSpring

Trainer:
Ryan Carda, P.E.

Date:
Rolling - Begin Immediately

Location:
Online


IGSHPA CERTIFIED GEOEXCHANGE DESIGNER (CGD PLUS) TRAINING - HeatSpring

Trainer:
Ryan Carda, P.E.

Date:
Rolling - Begin Immediately

Location:
Online
USEHC Technical Committee Appointments
Roshan Revankar, IGSHPA Manager, was appointed as one of 16 voting members for the Uniform Solar Energy & Hydronics Code (USEHC) technical committee for the research, standards and testing laboratory expert category. This code establishes minimum requirements and standards for the protection of public health, safety and welfare in regards to the installation and maintenance of geothermal energy systems and other renewal energy source systems. USEHC is an International Association of Plumbing and Mechanical Officials (IAPMO) code that is developed using an approved American National Standards Institute process. IAPMO plumbing and mechanical codes are recognized worldwide and are developed by industry experts.

In addition, board of directors member Cary Smith was appointed to the technical committee for the special expert category and Mark Morelli was appointed to the technical committee for the labor category.
IGSHPA Board of Directors Member Named Association of Energy Engineers (AEE) Fellow
Garen Ewbank, currently serving as the Vice President for the IGSHPA Board of Directors, has been accepted into the Fellow Grade of Membership with AEE. This award is presented to the distinguished few who will are recognized by the AEE as having made significant contributions to the energy management and alternative energy industry. Garen will receive his award at the upcoming World Energy Engineering Congress in Washington, DC, September 21-23, 2016.

IGSHPA wishes to congratulate Garen on his hard word and dedication to his field and the geothermal industry which net him this award. Bravo!
Vote NOW!-2016 MIT Climate Mitigation Solutions Contest


The July 31 deadline for voting on your choice proposal for the MIT Climate Mitigation Solutions Contest for 2016 is quickly advancing. The direct link to the proposal on 100% GHG elimination with much of that "effectively free" with advanced GHP is http://climatecolab.org/contests/2016/mit-climate-mitigation-solutions/c/proposal/1329510. The proposal team consists of Cary Smith, Ed Lohrenz, Don Penn, Carl Orio and the Net Zero Foundation. The goal of this plan is to open the door for GHP into MIT and use this program as a springboard to get all colleges and universities to convert to GHP. To vote, you select the "VOTE for Proposal" button at the right -- requires a Facebook/Google login or create account (fully trusted site!).
Have News?

Do you have news you want to share with IGSHPA for consideration for The Loop or Geo Outlook? Email
Erin Portman
with your news.