March 24, 2016 | IGSHPA News | Geothermal News
From the President
The Geothermal Reboot
I was talking to an old friend from Ohio recently about the geothermal business in his area. He said it felt like the industry had "rebooted." He went on to say that it reminded him of the early '90s. Residential is strong and profitable, small commercial less common but out there, and the large projects a little harder to find and very competitive. This is in contrast to the "boom" that occurred in Ohio between 2000 and 2013 during the heyday of the state's school replacement program. In his area, the geothermal marketplace has returned to a more natural growth track-driven on the merits of the technology.
I like the term "reboot." Every time I upgrade software on my computer I reboot and usually what I find is an improved product-more efficient, fewer bugs, and more reliable. I agree, I think our industry is rebooting-and like a computer program, it is constantly improving. Just surf the websites of a few of our geothermal heat pump manufacturers and look at the changes-even more efficient units, better diagnostics, options to monitor and control remotely, and many other features most of us could never have imagined 20 years ago.
Our marketplace does seem to be rebooting. There are large projects on the drawing boards, and under construction, that are innovating new ways of capturing and moving geothermal energy. And we are seeing the return of the involvement of our old friends at the electric utilities, as they realize how large scale geothermal deployment can help them meet their emissions targets, comply with EPA regulations, and provide sources of revenue. It feels like the next few years will bring work in our industry from many different sources. We need to be ready.
At IGSHPA, we rebooted almost two years ago. The process, which I have been writing about in the Loop for over a year, is beginning to pay off as we get feedback from our members that our new services, courses, and organizational structure were long overdue -and are appreciated. A broader group of people is stepping up to volunteer on the Board and our committees. We are building new relationships with other organizations that will lead to a stronger voice for our industry. IGSHPA is upgrading. Be a part of our "reboot."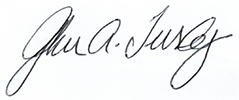 John Turley
President
New Board of Directors Selected
IGSHPA is pleased to announce the newly elected IGSHPA Board of Directors!

With the new bylaws that were implemented in Kansas City at the 2015 Annual Technical Conference and Expo, all IGSHPA members had the opportunity to vote for the next IGSHPA Board of Directors.

The newly elected members to the Board of Directors are:
Board Member At Large- Kerry Rowland, Public Service Company of Oklahoma
Board Member At Large- Chris Smith, BMSN Consultant
Floating- Don Penn, Don Penn Consulting Engineer/IEG Ltd.
General Membership- Jack DiEnna, Geothermal National & International Initiative
Product Distributor- Cary Smith, Sound Geothermal
Utilities- Mark Faulkenberry, Western Farmers Electric Cooperative

The newly elected board members join these returning board members to create the 2016 IGSHPA Board of Directors:
Architects/Engineers/Designers- Garen Ewbank, Ewbank Geo Testing, LLC
Dealers/Contractors- John Turley, Middleton Geothermal Services
GHEX- John Henrich, Bergerson-Caswell, Inc.
Manufacturers- Michael Albertson, WaterFurnace International, Inc.
OSU Appointee- Dr. Dan Fisher, CEAT-OSU
Ex-Officio- Bob Ingersoll, IGSHPA Director
IGSHPA Training and Accreditation Opportunities
IGSHPA has several opportunities across North America during 2016 for you to become certified or accredited through one of our programs. Please visit our training homepage for more info and to register to attend a class.
IGSHPA Installer Training/Certification

Trainer:
Dominique Durbin

Date:
March 29-31, 2016

Location:
Bloomington, IL


Accredited Installer Workshop:

Trainer:
IGSHPA

Date:
May 25-27, 2016

Location:
Stillwater, OK

IGSHPA GEOTHERMAL INSTALLER ACCREDITATION TRAINING - HeatSpring

Trainer:
Ryan Carda, P.E.

Date:
Rolling - Begin Immediately

Location:
Online


IGSHPA CERTIFIED GEOEXCHANGE DESIGNER (CGD PLUS) TRAINING - HeatSpring

Trainer:
Ryan Carda, P.E.

Date:
Rolling - Begin Immediately

Location:
Online
Geo Outlook
New look! Expanded content! More benefits to your bottom line!

IGSHPA has carried out an extensive re-formatting of the Geo Outlook magazine with the goal of providing our members with more tangible tools and knowledge to help them improve their bottom line and professional skillset.

Click the links below to be taken directly to the magazine online to view for free.


If you have an idea for a piece you would like to see in future issues or perhaps some knowledge you would like to share-please reach out to Erin Portman at erin.portman@okstate.edu. Additionally any comments, questions, or concerns you have about the new design-please send those our way so that we may continue to improve the magazine to your benefit.
IGSHPA Standards Manual Updated
The latest version of our standards manual is ready for purchase on the IGSHPA website. Manuals can be purchased for $19 for members and $21.50 for non-members.
Save the Date: International GSHP Industry Convention in Sweden
Stockholm, Sweden 15-16 September 2016

In cooperation with KTH Royal Institute of Technology and the Swedish AVANTI drillers association, IGSHPA is proud to announce an international GSHP convention September 15-16, 2016.
On September 15, the KTH Department of Energy Technology will host an international audience to focus on discussing their ongoing research on ground source heat pumps. The venue will be at the KTH campus www.kth.se.
On September 16, the Swedish AVANTI drillers association will hold its traditional drillers day (Brunnsborrardagen), a members meeting that has successfully been running for two decades where drillers meet and interact with other organizations, product manufacturers, policy makers, and real estate owners. The venue will be at the Wenngarn castle http://www.wenngarn.se/.
KTH is the largest and oldest public technical university in Sweden, covering all branches of engineering. The Department of Energy Technology works with several ground source heat pump related projects financed by the Swedish Energy Agency and the EFFSYS Expand research program. More info about GSHP projects here www.energy.kth.se/energibrunnar.
AVANTI is a non-profit, member driven association for Swedish drilling contractors founded in 1973, supporting the GSHP and water industry through the promotion of courses, events, member and market support, and sponsoring research, among others.
You are all welcome to attend this convention to bolster the international view and discussion of ground source heat pumps and groundwater questions.
MORE INFO TO COME BUT BOOK YOUR FLIGHT NOW!!
Questions: kansli@avantisystem.se
IGSHPA Connect
IGSHPA Connect is the online home for all discussions related to the GSHP industry. Connect with industry members from across the world, learn from their experiences, and share your own.
Having an online presence is no longer a suggestion to stay in front of your competition – it's crucial. Be seen with HomeAdvisor! We receive over 8 million requests for a home service pro every year. That's a new project request every 5 seconds.
Ready to win more jobs? This is the perfect time because IGSHPA pros will now receive a 25% discount on ProFinder leads for the first 30 days of joining the HomeAdvisor network.
Questions? Email
igshpa@homeadvisor.com
or call 866-849-1112.
2016 EarthLinked Dealer Conference a Resounding Success!
EarthLinked Technologies Inc. welcomed dealers from across the United States and Australia to its annual dealer conference Feb. 23-26. The conference, held in Lakeland, Florida, offered in-depth training opportunities, overviews of new products and support tools, as well as access to industry VIPs.
Jeffery Miller, President/CEO of EarthLinked welcomed dealers by announcing the launch of the Prime Series. However this was not the only announcements of the week.
Roshan Revankar, the manager of IGSHPA joined EarthLinked in revealing that the new ANSI/CSA C448 Series-16 standards now recognize DX technology.
"EarthLinked is certainly a pioneer of DX and the efforts put forth by their technical team to constantly improve their product is commendable. Presenting at the EarthLinked conference and answering questions from the dealers was an invaluable opportunity as we all share a common goal as members of the ground source heat pump industry – to advance our members' business. IGSHPA is overwhelmed with the support given by EarthLinked Technologies, Inc. to the association and industry," said Revankar.
To learn more, please click here to view the full press release.
GEO Responds to 17-State Governor's Clean Energy Accord
The Geothermal Exchange Organization (GEO) responded to a bipartisan group of governors who recently pledged to accelerate efforts to boost renewable energy, build better electricity grids and cut emissions after the U.S. Supreme Court stayed execution of the U.S. Environmental Protection Agency's Clean Power Plan.
The Governors' Accord for a New Energy Future sets out commitments to expand renewable energy and energy efficiency, and integrate solar and wind generation into electricity grids. New standards and benchmarks for energy efficiency and renewables will also be set. In response, GEO sent letters to the governors and their chief energy advisors in all 17 states.
"As you work together on planning and policies to develop clean energy alternatives to create a better environment and a greener economy, GEO urges you to consider programs to promote geothermal heat pumps ," GEO President Doug Dougherty said in the letter.
He went on to detail the benefits ofgeothermal heat pumps in terms of bottom dollar sense and environmental sustainability, ensuring that the governors and their advisors have a full understanding of the true wealth which lies untapped under their feet.

The full press release can be read here.
Provided to IGSHPA by GEO
GEO Replaces Late Board Member Tom Huntington
By unanimous vote during a teleconference meeting, the Geothermal Exchange Organization (GEO) confirmed the replacement of Board Member Tom Huntington (WaterFurnace International, Inc. ) with Michael Albertson. Huntington passed away on Feb. 12, after a heroic battle with cancer. The board also confirmed David Hules (Emerson Climate Technologies) as a replacement for Chris Mays, who left Emerson in late-2015.
Albertson is currently Senior Vice President for Sales & Marketing at WaterFurnace International, Inc. (Fort Wayne, IN). He joined the company in 2007 as Vice President of Commercial Sales and Marketing. He oversees sales and marketing, product planning, tech service, customer service, training, OEM/branding management and business.

Albertson serves on the Board of Directors of the International Ground Source Heat Pump Association (IGSHPA), has served numerous terms on the IGSHPA Advisory Council, and holds several IGSHPA certifications. He is a member of the American Society of Heating, Refrigerating and Air-Conditioning Engineers, a company member of the Air Conditioning and Refrigeration Institute, the Association of Energy Engineers, American Military Engineers, American Society of Mechanical Engineers, Air Conditioning Contractors of America, and the National Ground Water Association.

The full press release can be read on page five of the current GEO Industry News.

Provided to IGSHPA by GEO
Have News?

Do you have news you want to share with IGSHPA for consideration for The Loop or Geo Outlook? Email
Erin Portman
with your news.