LORHN Programs At a Glance 


LORHN is working on several programs using a Community Health Worker (CHW) Model to serve adults and seniors residing within Glades, Hendry and Okeechobee Counties as well as the Glades Region (Belle Glade, Pahokee, South Bay and Canal Point) of Palm Beach County. 


1. Your Health Matters is a 4-6 session workshop of free health literacy classes conducted by

 

LORHN's CHWs. Participants are supported and encouraged to empower themselves on the path to healthy living. The first workshop is underway and being held at at the Bridges at Belle Glade!  Additional workshops are being planned for 2018 at various locations. If you are interested in having a free workshop at your location please call LORHN 561-844-4220 Ext 1600.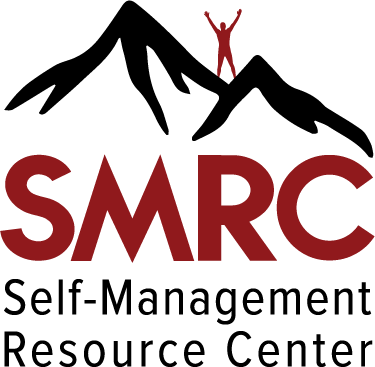 2.  Chronic Disease Self-Management Program (CDSMP), uses the evidence-based Stanford Model to help residents with any chronic condition, such as diabetes, heart disease, lupus, and depression, to feel better and take control of their health. These six week workshops are being scheduled. Please call if you are interested in having a workshop at your location, 561-844-4220 Ext 1600.  


3. Care Coordination, provides free one-on-one, face-to-face assistance for individuals with a history of potentially preventable ER visits. LORHN's Community Health Workers will help participants overcome barriers to high quality primary care through social service navigation, linkages and referrals. 

Additional LORHN programs include Providing Health Insurance Enrollment Services, Prescription Assistance Program Services,  and the development of Care Coordination Panels.
America's Health Ranking Annual Report 2017
 

America's Health Ranking Annual Report 2017
United Health Foundation

Florida and Utah experienced the largest rank improvements since last year, rising four places in the rankings to No. 32 and No. 4 in the country, respectively. Florida's improvements include positive changes in its rankings for the percentage of children in poverty and frequent mental distress since 2016.
Hendry Regional Medical Center (HRMC) 
Earns the Gold Seal of Approval
From the Joint Commission
Hendry Regional Medical Center (HRMC) press release:


HRMC AWARDED HOSPITAL ACCREDITATION
FROM THE JOINT COMMISSION
(Clewiston, FL – December 12, 2017) – Hendry Regional Medical Center (HRMC) today announced it has earned The Joint Commission's Gold Seal of Approval® for Hospital Accreditation by demonstrating continuous compliance with its performance standards. The Gold Seal of Approval® is a symbol of quality that reflects an organization's commitment to providing safe and effective patient care.

Hendry Regional Medical Center underwent a rigorous, unannounced onsite survey on July 25, 2017-July 27, 2017. During the review, a team of Joint Commission expert surveyors evaluated compliance with hospital standards related to several areas, including emergency management, environment of care, infection prevention and control, leadership, and medication management. Surveyors also conducted onsite observations and interviews.

The Joint Commission has accredited hospitals for more than 60 years. More than 4,000 general, children's, long-term acute, psychiatric, rehabilitation and specialty hospitals currently maintain accreditation from The Joint Commission, awarded for a three-year period. In addition, approximately 360 critical access hospitals, like HRMC, maintain accreditation through a separate program.

"Joint Commission accreditation provides hospitals with the processes needed to improve in a variety of areas from the enhancement of staff education to the improvement of daily business operations," said Mark G. Pelletier, RN, MS, chief operating officer, Division of Accreditation and Certification Operations, The Joint Commission. "In addition, our accreditation helps hospitals enhance their risk management and risk reduction strategies. We commend Hendry Regional for its efforts to become a quality improvement organization."

"HRMC is pleased to receive accreditation from The Joint Commission, the premier health care quality improvement and accrediting body in the nation," added R.D. Williams, CEO, Hendry Regional Medical Center. "Staff from across the organization continue to work together to develop and implement approaches that have the potential to improve care for the patients in our community."

The Joint Commission's hospital standards are developed in consultation with health care experts and providers, measurement experts and patients. The standards are informed by scientific literature and expert consensus to help hospitals measure, assess and improve performance.

###
Electa Waddell
Marketing/Foundation Director
544 W Sugarland Hwy.
Clewiston, FL 33440
Phone: 863-983-2735
Email: ewaddell@hrmc.us




National Rural Health Conferences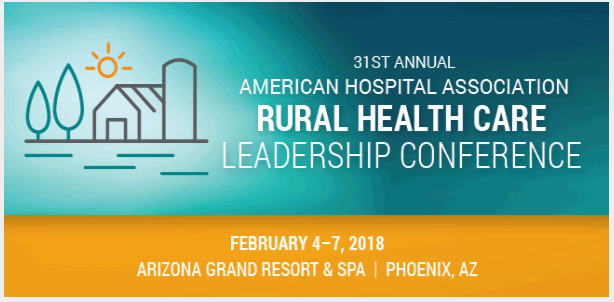 American Hospital Association's 31 Annual Rural Health Care Leadership Conference

February 4-7, 2018
Phoenix, AZ
Join top practitioners and thinkers to share strategies and resources for accelerating the shift to a more integrated, high performing, and sustainable rural health care system. We hope you'll join us in Phoenix.
The 2018 HIMSS Annual Conference & Exhibition
March 5–9, 2018
Las Vegas, NV
Healthcare Information and Management Systems Society (HIMSS) brings together 45,000+ professionals from around the world for five days of education, innovation and collaboration to help uncover the promise of health information and technology.
Conference for Agricultural Worker Health



San Antonio, TX
May 1-3, 2018
This Con­fer­ence for Agri­cul­tural Worker Health is the only con­fer­ence ded­i­cated solely to the health and well-being of America's migra­tory and sea­sonal agri­cul­tural work­ers.
National Rural Health Association (NRHA) Annual Rural Health Conference
May 8-11
New Orleans, LA
NRHA's Annual Conference is the nation's largest rural health conference, created for anyone with an interest in rural health care, including rural health practitioners, hospital administrators, clinic directors and lay health workers, social workers, state and federal health employees, academics, community members and more.









National Rural Health Association's Rural Hospital Innovation Summit

May 8-11, 2018

New Orleans, LA
National Rural Health Association's Health Equity Conference
May 8, 2018
New Orleans, LA

National Rural Health Association's Rural Medical Education Conference
May 8, 2018 
New Orleans, LA
Orlando, FL
Contact: Tiffany Parrish
561-844-4220 ext. 1500





This year's theme is "Working Towards Health Equity in Asthma Outcomes in Florida." Optional workgroup meetings on Thursday, Feb 8, 2018.





Florida Rural Health Association
24th Annual Rural Health Educational Summit
March 27-28, 2018
Orlando, FL






Formed in 1992, the Florida Rural Health Association was created to provide a mechanism through which interested individuals and organizations in Florida could unite in advocacy for ensuring that all residents of rural Florida have access to a continuum of affordable healthcare.





LORHN's 2nd Annual Symposium 
Spring 2018 (TBD)
Okeechobee, FL





LORHN's mission is to increase access to quality health care for rural residents of Glades, Hendry, Martin, Okeechobee, and Palm Beach Counties and stimulate the financial viability of providers and communities within the Network, through planning and coordinated utilization of limited health care. 






Florida School Health Association
2018 Annual Conference and Training
April 25-27, 2018
Orlando, FL






Essential training for school nurses, health educators, health services and student services personnel, prevention specialist, and counselors on critical topics related to school health, prevention, and safety.  CEU/Contact Hours for Licensure/Certification will be offered

 




2018 Community Health Institute 
August 26-28, 2018
Orlando, FL




The NACHC Com­mu­nity Health Insti­tute (CHI) and Expo is the largest annual gath­er­ing of health cen­ter clin­i­cians, exec­u­tives, con­sumer board mem­bers along with Health Cen­ter Con­trolled Net­works and State/Regional Pri­mary Care Asso­ci­a­tions. The con­fer­ence is sched­uled to kick off in Orlando, FL at a time when health cen­ters are front and cen­ter in the trans­for­ma­tion of health­ care.

USDA Rural Development Programs

Community Facilities Direct Loan and Grant Programs

This program provides affordable funding to develop essential community facilities in rural areas and does not include private, commercial or business undertakings. Eligible borrowers include public bodies, community-based nonprofit corporations and federally recognized tribes. Examples of what funds can be used for include:


Healthcare facilities such as hospitals, medical clinics,
dental clinics, nursing homes or assisted living facilities
Local food systems such as community gardens, food pantries, community kitchens, food banks, food hubs or greenhouses
Community support services such as child care centers, community centers, fairgrounds or transitional housing
Utility services such as telemedicine or distance learning equipment

USDA Rural Home Loans
The USDA rural development home loans are designed to help medium income American's buy a home in rural and suburban communities.


USDA Hurricane Related Relief
USDA is prepared to provide food, emergency housing, community, as well as farmer and rancher assistance to individuals and small businesses affected by severe storms and flooding.





The Florida State of Emergency Response Team (www.FloridaDisaster.org)
The Hazard Mitigation Grant Program is authorized by Section 404 of the Robert T. Stafford Disaster Relief and Emergency Assistance Act (PL 93-288 as amended). It is a partnership that is designed to assist states, local governments, private non-profit organizations and Indian Tribes in implementing long-term hazard mitigation measures following a major disaster declaration. Hurricane IRMA FEMA 4337-DR-FL





Wells Fargo Corporate Giving Programs (FL: Martin County)
Funding for nonprofit organizations in the areas of community development, education, human services, arts and culture, civic responsibility, housing, and environmental consciousness.
Geographic coverage: Available in 44 States.
Applications accepted on an ongoing basis
Sponsor: Wells Fargo


Ronald McDonald House Charities (RMHC) of SW Florida (FL: Lee, Charlotte, Collier, Glades and Hendry Counites)
RMHC of Southwest Florida utilizes matching funds to financially assist qualified children's charities in Lee, Charlotte, Collier, Glades and Hendry counties. Call Leanna Gonzalez at 239-437-0202 for more information.  
SAMHSA
Substance Abuse & Mental Health Services Administration grant and award announcements.  
Healthy Food Access Portal
Searchable database of funds, grants for healthy food access projects.
RHI Hub
Posts funding opportunities by type, topic, and state.
HRSA
Grants to improve and expand health care services for underserved people.

All Federal Grants Search

Government grants by key word, funding opportunity number, category, and agency.
Proposed Rule Would Give VA Doctors National Telehealth Privileges

Below are highlights of the article, 

New Rule Would Give VA Doctors National Telehealth Privileges By Eric Wicklund for

MHealth Intelligence.



"The VA's proposed rule (Sept 29, 2017) would give its doctors the authority to treat veterans via telehealth or telemedicine no matter where they're located, bypassing state laws and licensing requirements."

"...VA's Anywhere to Anywhere VA Health Care Initiative, aims to boost the number of veterans using telehealth and telemedicine to access needed healthcare services, especially mental health services. It would give VA doctors the authority to use telehealth and telemedicine to treat veterans regardless of state guidelines on originating sites or licensing requirements."
Florida's Orange Crop Impacted by Hurricane Irma


Below are highlights of the article  The Florida Orange Crop Looks to Be Lowest in More Than 70 Years:  By Andrew Amelinckx for the

Modern Farmer

on October 13, 2017.

"Powerful Hurricane Irma slammed into Florida on Sept. 10 and slowly made its way north, leaving a trail of devastation in its wake. The state's citrus industry suffered catastrophic losses estimated as high as 90 percent in the southern part of the state where Irma first made landfall and where winds were strongest, according to Gene McAvoy, an agriculture expert with the University of Florida. The average losses across the state are about 70 percent..."

"...the price of orange juice is likely to go up by more than $2 a gallon..."

Health Insurance Resources
Martin County InterAgency Coalition
2nd Wednesday of each month
8:3
0 am - 10:00 am
Children's Services Council
101 SE Central Parkway,
Stuart, FL 34994 
Green building to the left of the Unity Church entrance. 

Indiantown InterAgen
cy Coalition
2nd Thursday of each month
8:30 am
Seminole Inn, Indiantown, FL

Glades P.A.T.C.H.
3rd Tuesday of each month
9:00 am

Glades Initiative, Belle Glade
Chair
Jacqueline Lobban-Marsan, MPA

Vice Chair
Michael Gervasi, MD

Treasurer
R. D. Williams

Secretary
Ellen Geake

Past Chair
Traci Owens

Members
Sandra Chamblee
Tiffany Collins, MSA
Gregory J. Finer
Karlette Peck
Joseph Pepe, Ed.D
Diane L. Walker

Executive Director
Andrea Stephenson-Royster, MBA, MHS