You Don't Know What You Don't Know
Don't Leave Money On The Table
We are six months into 2018 and the architecture billing index continues to rise. Everywhere you look there is another crane being erected and we are learning of another engineering firm merger or acquisition. Are you aware of economic development incentives for your firm especially with all the growth we have just described? Guest author Betty Nelson-Ekey, Managing Director, CBIZ MHM, LLC & Mayer Hoffman McCann P.C. will educate you on little known business development incentives you should definitely consider.


"You don't know what you don't know"
This old adage is in full force when it comes to the world of economic development incentives. States, cities and counties have put incentives in place to encourage companies to create new jobs or make new investments in real estate, equipment and technology. However, many companies don't think to ask for these incentives which come in the form of income tax credits, sales tax exemptions or refunds and cash grants. This is indeed unfortunate since we're talking about amounts ranging from tens of thousands to hundreds of thousands of dollars.

But the key thing is, you have to ask before initiating your growth plans and if you don't think to ask, then these bottom line benefits can't be obtained. In addition, another common scenario is that a company can receive an incentive offer but fail to submit the required paperwork to actually realize the financial benefits. In order to overcome these issues, one common practice that many companies have used is to work with a consulting firm that specializes in obtaining economic development incentives. These consultants represent companies in requesting incentives, negotiating offers and handling the paperwork to actually obtain the incentives.
"Don't leave money on the table"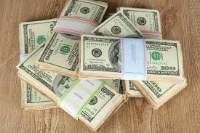 Another old adage, when companies have growth plans they want to realize a solid return on investment (ROI). Economic development incentives can increase that ROI. So, if you hear about a client that is talking about growth plans, be sure to let them know that their ROI can be enhanced -- because these incentive benefits go right to the bottom line.
So, what can those growth plans look like to qualify for these benefits?


Leasing new facility space
Expanding facilities that are owned by a company
Purchasing or leasing new equipment, furniture, fixtures
Making leasehold improvements
Increasing the number of employees -- creating jobs
Adding new software, technology or processes that require existing employees to be retrained
With a little upfront, proactive planning, companies can make their growth plans more cost effective and increase ROI. And keep in mind, companies of all sizes can qualify. Jobs, payroll and investment drive state and local prosperity. If you're a job or investment creator, state and local incentives are readily available. But, you have to ask.



So glad you asked....yes, we at LS Credentialing Services are all about saving you and your firm time and money when it comes to managing individual professional credentials and maintaining corporate credentials compliance. We are the answer for a simple and user friendly comprehensive credentials management solution.
Visit AECredentialing.com
for more information, or call 913-608-7880.
Contact us to receive a custom monthly
credentials report containing:
*All A/E/LA national and international licensure status with renewal dates


*Professional affiliation membership types with renewal dates


*Current multi-discipline continuing education requirements needed


*Comprehensive recorded history of categorized education credits
Learn more about our innovative and easy-to-use service at:

AECredentialing.com.


Housekeeping Note:

If your address, phone number or email
address has changed please notify your credentials agencies.
_____________________

Contact Details:
LS Credentialing Services, WBE Certified, P.O. Box 91, Olathe, KS 66051


Info@AECredentialing.com

913-608-7880


Join us in our efforts to go "green". Think before you print.



__________________________________________
Now delivering
Business Credentials Compliance services
Professional legal services for business credentials compliance includes:
* Existing corporate credentials registration compliance review
* Corporate credentials quarterly maintenance
* Corporate credentials documents filing
* Potential new corporate registration legal research with recommendations
Your questions and critical issues will be addressed with exceptional personal service when you call 913-608-7880.


________________________


Architects:
Jurisdiction License Renewal Due Date


06/2018

Iowa (First Initial Last Name A-K),
Kansas (First Initial Last Name A-L),
Kentucky, Maine, Minnesota, Montana,
North Carolina (7/1), South Carolina,
West Virginia

07/2018

Arkansas, Connecticut, South Dakota, Wisconsin


_________________


Engineers:
Jurisdiction License Renewal Due Date


06/2018

Delaware,
Kentucky (First Initial Last Name L-Z),
Massachusetts, Minnesota, Montana, Nevada,
Oregon (First Initial Last Name S-T),
Rhode Island,
South Carolina, Texas

07/2018

Indiana, Vermont, Wisconsin


_________________


Landscape Architects:
Jurisdiction
License Renewal Due Date



06/2018

Iowa, Kentucky, Maine, Minnesota, Montana, Nevada, New Mexico, North Carolina (7/1),
West Virginia (7/1)

07/2018

Arkansas, Connecticut, Michigan, Wisconsin


_________________

If your license renews on your date of birth this month, or by state requirement when your license origination occurred, it's time to renew.

_____________________